Garner, Foraker Launch Baby Food for Supplemental Nutrition Program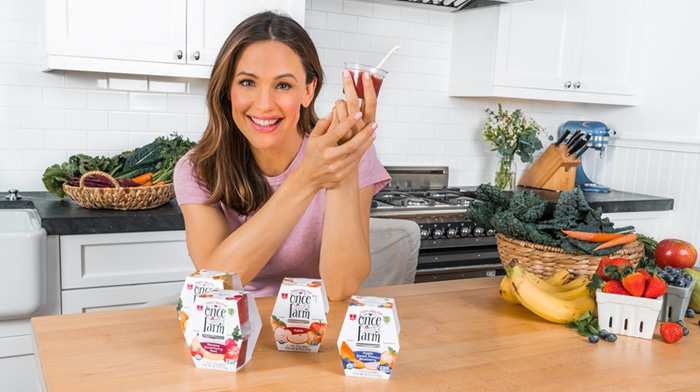 If you've got a big megaphone, why not use it to inspire change? That's what John Foraker and Jennifer Garner — co-founders of baby and toddler food brand Once Upon a Farm — plan to do. The company announced today a new line of Once Upon a Farm (OUAF) baby food purees that meet the guidelines for the Supplemental Nutrition Program for Women, Infants, and Children (WIC).
The company told NOSH that the new pack will be the first refrigerated baby food approved for the WIC, and has already gained approval in Garner's home state of West Virginia and Florida. The WIC line includes four SKUs of stage one & stage two baby food blends in apple; apple sweet potato blueberry; pear carrot mango; and banana strawberry beet.
Garner said that from the start she loved the idea of a more convenient fresh baby food, but "grappled" with concern that its premium positioning would limit its audience.
"I could really see the benefit of [the brand]," Garner said. "But because of my work with Save the Children, it hurt my heart to feel like I was only working towards feeding kids only like mine."
The resulting WIC-approved pack contains two 4 oz. bowls and will retail for $2.58; that's a significant price drop from OUAF's 3.2 oz pouches and 4 oz cups, which each typically retail for between $2.29 to $2.49. WIC will fully cover the cost of the food.To meet the requirements, OUAF had to offer the product in specific sizes, in bowls or jars and at price point of under $1.29 a cup.
Foraker told NOSH that the company was able to achieve this MSRP through packaging and supply chain efficiencies such as using peel-off plastic film in place of a lid and moving production closer to the company's distribution center.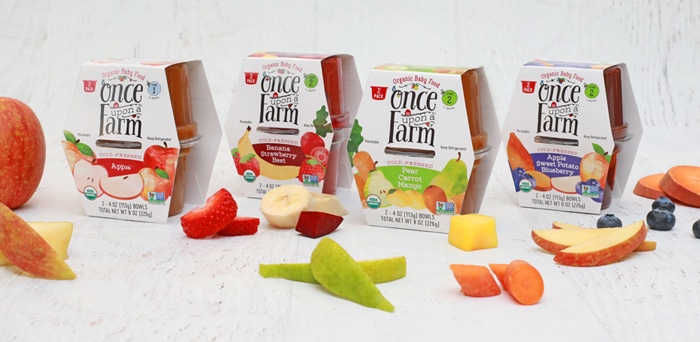 Although the supply chain and production hurdles have been crossed, there's still a long road ahead, Foraker said. Every state must individually approve the line for WIC and even then, currently only 12 states allow organic food to be included in the program. The opportunity is immense though as over fifty percent of children born in the U.S. are WIC eligible, Foraker said. In West Virginia and Florida alone, OUAF has the potential to help 125,000 children.
Other baby food brands have also invested into making their products more accessible to WIC consumers. Last August Happy Family developed a new line of organic baby food in order to receive WIC approval. The line launched in Florida, Minnesota, Texas, West Virginia and Vermont. Foraker and Garner hope their own success will inspire other brands to take note.
"In this industry there's so much innovation and very often that innovation is around a new novel ingredient… or the creation of a subcategory," Foraker said "But very little innovation is around accessibility… We're helping solve these important challenges in the country for everyone, not just [those] in Beverly Hills or New York City."
"The best form of advocacy is doing," Garner added. "Companies have a huge opportunity to make an impact. Working in both the public and private sector, trying to raise money and awareness and advocate, I've seen that being part of a business you can be more nimble then the government."