Emergy Foods Announces Plant-Based Meat Brand Meati Foods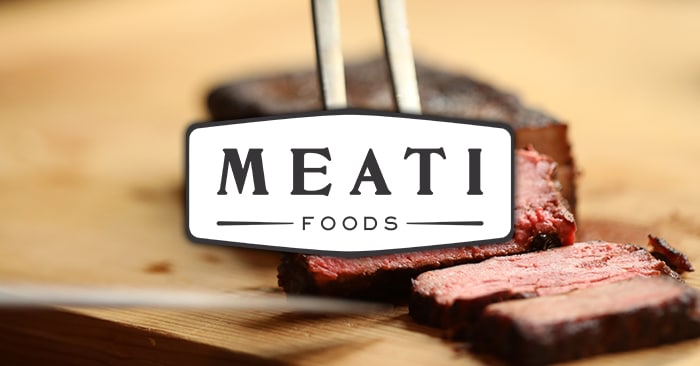 When plant-based protein start-up Emergy Foods closed a $4.8 million venture capital funding round in July, the Boulder-based company was still in stealth mode, revealing only that it would focus on meat alternatives. Now it's ready to get cooking. This week, it announced the launch of Meati Foods, which will produce whole cuts of plant-based meat from mycelium, a fermented fungi.
The brand's first products will be steak and chicken breasts. CEO and co-founder Tyler Huggins told NOSH these cuts will give Meati a chance to stand out amidst the current "battle of the burgers" in the plant-based meat space by offering "something nobody has been able to do yet effectively."
According to Huggins, mycelium's fibrous structure allows it to mimic the texture of animal muscles, a feat that's been a challenge for other plant-based meat brands to recreate. It also has a strong nutritional profile, he said: it's a complete protein, with the same amino acid composition as steak, eggs or milk, while also containing the same levels of fiber and minerals found in vegetables.
Another competitive advantage, Huggins said, is that mycelium and can be scaled more easily and affordably than some common ingredients used in plant-based meat products. Other plant-based meat brands have already faced supply chain challenges, with Beyond Meat announcing this week in its third quarter earnings call that it will triple its pea protein sourcing in 2020 to keep up with demand. Plant-based meat company Quorn also uses a natural fungus, which it ferments to produce a dough called mycoprotein, but the company has yet to see the same traction as newer entrants to the category.
The ingredient is also much more sustainable to produce and doesn't require a supplier. It can be cultivated in-house, using less land, water and energy than other alternative protein sources. The feedstock needed to cultivate mycelium is sugar, which can be sourced from locally grown sugar crops such as sugar beets. Huggins said the yield of one acre of sugar beet crop is nearly 20 times more protein per acre than "even the most productive" soybean fields, and even greater than pea protein.
Mycelium is produced in fermentation tanks, then harvested and dehydrated, and finally has ingredients blended into it to give it a meat-like flavor. It's a process similar to beer brewing, Huggins noted, and like brewing, a process that can quickly grow as the company scales.
"We can grow vertically," he said. "There's no limitation, no reason why we couldn't build a facility the size of Coors or Budweiser Brewery." At that point, he added, Meati could produce the meat equivalent of 4,500 cows per day.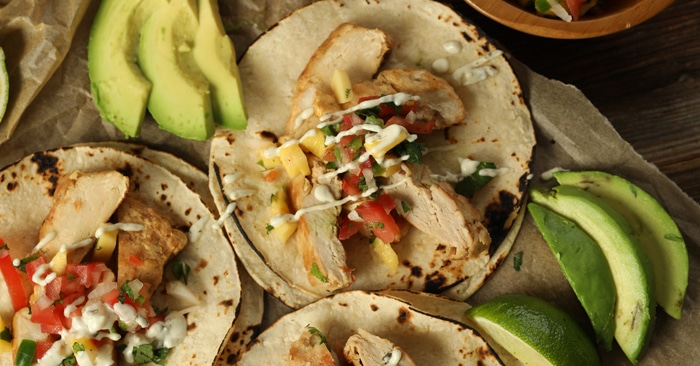 Rather than launch directly into retail, Huggins said Meati's plan is to partner with local chefs in the Boulder or Denver areas to first test out the product in restaurants, a strategy is similar to that of Impossible Foods.
"If we can get validation from these chefs that they see the value in this product and their customers are looking for this, I think that's a great way to show the market that this is a drop-in replacement to conventional, animal-based meat products," he said.
Meati hopes to then grow into wider foodservice distribution after this local beta launch. Before moving into retail, Huggins said, the company needs to "build up to the point" where it can fulfill larger orders. The last step, he added, is then offering up the ingredient to other food companies.
Although Meati could eventually move into other cuts of beef as well as pork, but Huggins said the team first wants to see "what the market wants."
Huggins and Meati co-founder and CTO Justin Whiteley previously launched a foodtech startup called BTRFY, which made high-protein MycoCrisps snack crisps using the same mycelium, just dried and ground into a "functional flour." Though certainly cutting edge, Huggins stressed that Meati isn't just a technology play.
"There's a lot of excitement around food tech, and we have a lot of proprietary technology," he said. "But what we really try to do is focus on what we're doing, which is primarily making food. That's such an intimate relationship with consumers."