Deloitte Studies the Future of Fresh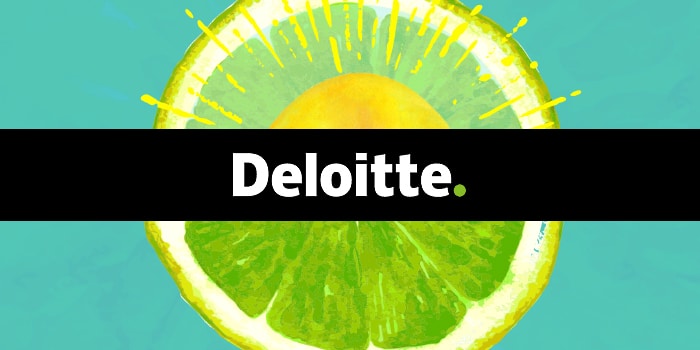 While fresh produce is often seen as a stalwart of a better-for-you lifestyle — and driver of perimeter growth in stores — fresh food overall isn't being picked as much as retailers and manufacturers would like. In a study released last week, consulting firm Deloitte surveyed 153 fresh food manufacturers and retailers and 2,000 consumers to understand why fresh is lagging — and the challenges ahead.
In the past two years, two-thirds of consumers increased their spending on fresh food, including meat, poultry and produce, with 74% buying from one of the categories at least once per week. But as retailers created more shelf space for fresh foods — especially in produce, which accounts for 60% of perimeter growth — to meet the apparent demand, sales fell short of expectations.
The study noted that cost affects fresh food purchases for 92% of consumers. In the U.S. nearly half of all produce is wasted, with $160 billion lost annually, the report notes; in turn, this affects the entire supply chain — and stunts its future development.
"Growth rates are not living up to their potential," Barb Renner, vice chairman and U.S. consumer products leader for Deloitte, said in a release. "Retailers should better understand and centralize management of the fresh food category to help address the issue from not only the consumer demand side, but also the manufacturing and retail side."
Stephen Rogers, executive director of the Deloitte Consumer Industry Center, told NOSH that pricing is key in getting consumers to buy fresh.
"It's a price sensitive category — and thus competitive — so that doesn't necessarily translate to the same topline category growth," Rogers said. "Fresh foods are an important contributor to profit, so it's an important category to get right."
At the same time, center-store items are driving overall grocery sales, according to research firm Nielsen's 2019 Total Consumer Report. Brick-and-mortar CPG generated $813 billion last year, a 2.2% year-over-year increase, and while fresh food — specifically, fresh food sold by weight — is seen as a disruptor, most of the $5.4 billion dollar growth in grocery was driven by center-store products like snacks and candy.
But customers want cleaner, better-for-you options in center-store as well, and Deloitte's deep dive into varying consumer priorities may explain why consumers seek fresh. Namely, 80% of shoppers bought fresh foods for health benefits, and 77% were seeking preservative and chemical-free options. But not all purchasing habits were the same: some consumers won't spend more for locally-sourced and organic items — even if they believe in those value propositions, the study found. These 'Followers' — a large segment of middle-aged shoppers with families — represent 47% of consumers and are interested in healthier, sustainable options — but they view price as a factor. At the same time 'Forwards' — who are generally younger shoppers and represent 31% of consumers — prioritize health and wellness over convenience and price. These shoppers will pay a premium for food that matches their needs.
"They're already dedicating a good bit of their budget to fresh," Rogers noted.
Unfortunately for retailers and producers, due to their life stage, 'Forwards' often live with their families and have lower incomes, the study notes, and thus may be less reliable as repeat purchasers.
Despite their financial differences, both the majority of 'Forwards' and 'Followers' list health and wellness and food safety as top considerations for purchases. This stands in contrast to the 22% of shoppers known as 'Neutrals' — mostly older single or two-person households — who prioritize price and convenience over health and wellness.
So who matters most? 'Forwards' are likely to maintain health and wellness priorities as they age — and as their incomes increase — creating a new segment of higher earners willing to pay premium prices for better-for-you foods. But their current purchasing power is limited. Thus, brands and retailers should focus on 'Followers,' the report notes — a group stronger in size and purchasing power and better reached through traditional media — and emphasize competitive pricing and value propositions like food sourcing, safety and sustainability to capture these consumers.
Regardless of path, there's evidence that fresh can drive sales — when used correctly. Ultra-fresh food company Urban Remedy, which sells its products at kiosks, direct-to-consumer and in their own retail storefronts, recently expanded to the New York market after seeing success in California.
"I don't think brick and mortar is dead but I think it is evolving rapidly," Urban Remedy CEO Paul Coletta previously told NOSH. "The successful retailer in the future is thinking about the customer experience and the high engagement model and not a transactional model."
But meeting such varying preferences for eating fresh is a struggle from the factory to the grocery floor. Retailers' key challenges include spoilage (32%), product pricing (16%), and shelf life (15%). Major challenges for manufacturers include quality control of raw materials (25%), processing (20%), and procurement of raw materials (13%). Storage is a key concern for both manufacturers (20%) and retailers (24%). Moving forward, technology is key to fighting these problems to boost fresh food sales, the study notes.
"As companies create additional demand, they should look to implement technologies and analytics that help to deliver on the Fresh promise and improve their costs," Rogers said in the release.
Adding new technology can be difficult and expensive; in addition, many retailers also lack ways to measure return on investment (ROI) for fresh food and don't have adequate teams to manage new systems, the study explained. Though some CPG brands and suppliers look to software solutions for supply chain management, most retailers aren't yet utilizing such systems for fresh food: only 38% have used artificial intelligence (A.I.)-based tools to monitor their fresh food supply, only 9% use big data and analytics to glean insights and trends, and only 4% use blockchain to track the fresh food supply chain. Although it's a difficult puzzle to solve, businesses who adopt these technologies and invest in fresh could see returns for being first to solve consumer needs.
"Complexity — which people sometimes see as a negative —as a business builder, I love," Brad Barnhorn, CPG investor, advisor and former founder of a fresh juice company, previously told NOSH on the challenges in offering fresh food. "Because people who can manage that complexity and solve the riddle are a highly valuable asset."