Daily Harvest Expands Portfolio to Offer Snacks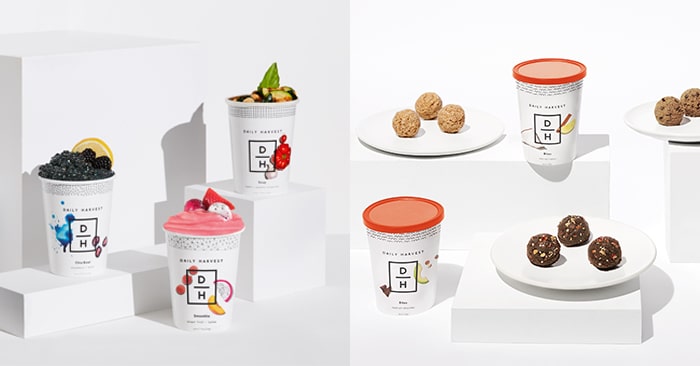 Having made breakfast, lunch and dinner a little easier, direct-to-consumer frozen food maker Daily Harvest is turning its attention to snack time. The company announced today the launch of the Bites collection, its first ready-to-eat product.
Sold in Daily Harvest's traditional black and white cups, each package contains seven snackable balls. The Bites, which will launch in Cacao Nib with Vanilla, Hazelnut Chocolate and Coconut Lemon, are best consumed frozen, but can be defrosted if needed.
Consumers choose from three Daily Harvest box sizes — nine cups (at $7.75 per cup), 12 cups (at $7.49 per cup), or 24 cups (at $6.99 per cup) — with the option to mix and match bites, bowls, soups, oatmeals, chia bowls and lattes.
Founder and CEO Rachel Drori told NOSH that the company saw whitespace in the current snack market and realized its own portfolio was lacking a solution for "three o'clock cravings." To help avoid that late afternoon slump, the brand added functional ingredients to the Bites to provide consumers an energy boost.
"The 'healthy' snacks available simply were not cutting it; they're full of refined ingredients preservatives, stabilizers, fillers, and added sugars," Drori said. "We also added in superfoods, like stamina-boosting maca, calming reishi, and anti-inflammatory galangal for extra nourishing goodness."
Daily Harvest's move into snacks adds to a brand portfolio that already offers consumers easier and more nutrition dense ways to tackle mealtime. For many consumers, snacks are replacing meals and simply defrosting a product is even more convenient than Daily Harvest's other heat-and-eat options.
According to a 2018 study by research firm Technomic, 80% of consumers say they snack at least once a day, and 31% of consumers between the ages of 18 and 34 eat at least three "between-meal snacks" per day.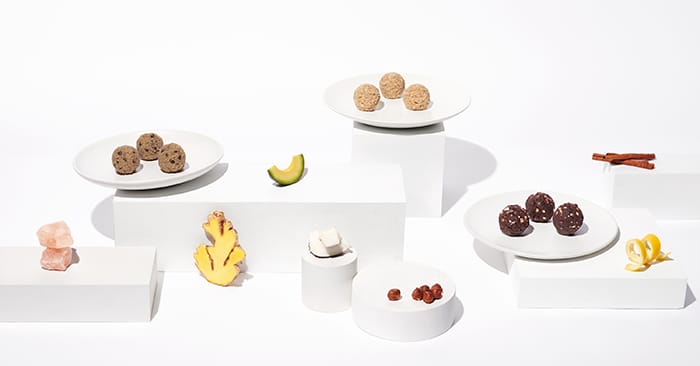 Daily Harvest previously tested the snack market, launching a limited-edition box of cookies last winter. However, the cookie line was launched in gift boxes and sold as one-off purchases.
For the Bites, Drori went back to the brand's familiar cup in order to make them a "seamless" addition to consumers' subscription plans and streamline the supply chain process.
Daily Harvest initially launched as a smoothie-focused brand. The company has since diversified its product offerings over the last four years. According to Drori, the company's new Bites line is the company's next effort to provide consumers with products for every eating occasion over the course of the day day. Nevertheless, the brand does not plan to move away from frozen foods or pivot from its direct-to-consumer sales strategy.
"Being direct-to-consumer has allowed us to work together with our customers to better fulfill our mission and make the experience as convenient and transparent as possible," Drori said. "We are turning every freezer into a replenishing pantry of delicious, nourishing food. That is a big ambition, but we are committed to our mission."