VMG Looks to China with Hillhouse Capital Partnership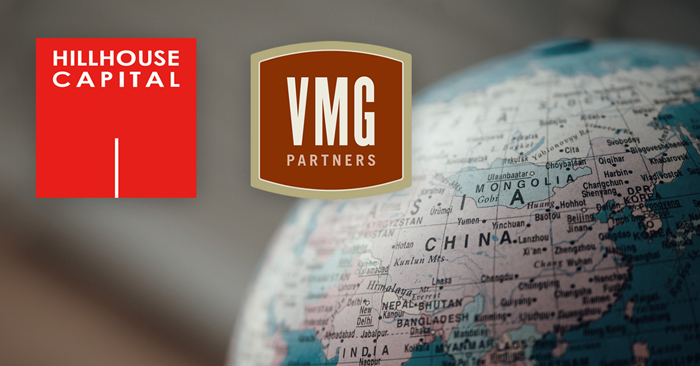 Forget omnichannel. Investment fund VMG is ready to help brands become "omni-nation."
At least, that's the plan according to Kara Roell, the managing director and co-founder of the California-based consumer products investor. VMG and Asian venture firm Hillhouse Capital announced today that the two firms will each allocate $100 million of capital to co-invest in consumer brands that hope to expand their global outreach — particularly in China. As a first step under the official partnership, the two firms have both invested an undisclosed amount in Chinese baby food brand Little Freddie.
Hillhouse counts Airbnb, Peet's Coffee, Tencent, Uber and a number of Asian companies like JD, iQiyi in its portfolio. The $50 billion fund recently closed its latest fund at $10.6 billion. VMG, meanwhile, closed its fourth fund last year at $550 million, with an additional $150 million available in a flex-up vehicle.
Roell told NOSH the VMG and Hillhouse teams met roughly three years ago and quickly realized they had similar outlooks about how to work with brands and that there was a huge opportunity.
"We really connected on our ability to take what we believe to be iconic brands and marry them with the technology that really allows them to go global, and in particular, go [to] China," Roell said. "We as a partnership see the world as very omni-channel and omni-nation. The boundaries that used to exist… have really started to disappear through technology. And we want to be on the forefront of that and help entrepreneurs who are starting their businesses, and see their brands as global brands, fast-track that expansion."
Noting that this partnership was not a joint venture, Roell told NOSH that both firms will be making "substantial investments" of hopefully roughly equal sizes in both Chinese and North American brands. As VMG speaks to potential investments, it will be up to founders if they want VMG to connect them to Hillhouse
Roell added that for non-native brands, launching into China can be incredibly difficult. Having Hillhouse as a partner will help, she said. After working in the Chinese market for three years, Roell said she's observed that employees at leading Chinese retailers, as well as promotional programs and distribution processes, can all change very quickly. There are also complex rules around banned ingredients as well as trademark regulations — not to mention language barriers.
"It's three-dimensional chess," Roell said of selling in China.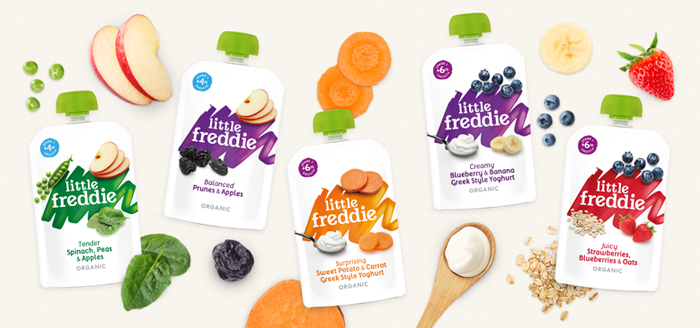 However, there is substantial opportunity for those who persevere — and have assistance. The market for baby, mother, pet, skincare and beauty products that are not made in China is particularly large, Roell said. Chinese consumers, she noted, are passionate about ingredient sourcing and somewhat skeptical of the quality level of products made in-country.
The two funds have brands in common, including pet food company Solid Gold, brewery Stone Brewing and, most recently, bone broth brand Ancient Nutrition. Since then Solid Gold has expanded to be sold online in Asia, Stone has opened a Shanghai tasting room and Ancient Nutrition is in the exploratory phases of being sold overseas.
Little Freddie continues this trend. The company is run from China by a husband and wife founder duo, but sources its ingredients from Europe. Little Freddie's portfolio includes pouches, cereals and snacks and is sold throughout China, including at Sam's Club and online at T-Mall and JD.com, and in the UK.
"Little Freddie is a high-quality, trusted brand that has tremendous potential in Asia and other parts of the world, as parents have become increasingly savvy about what they feed their children," Cao Wei, Partner at Hillhouse Capital, said in a release "We strongly believe that brands able to identify and meet unique and unmet consumer needs will excel in the new and rapidly changing retail landscape."