Vegy Vida Sees Growth Spurt With $1.8 M Raise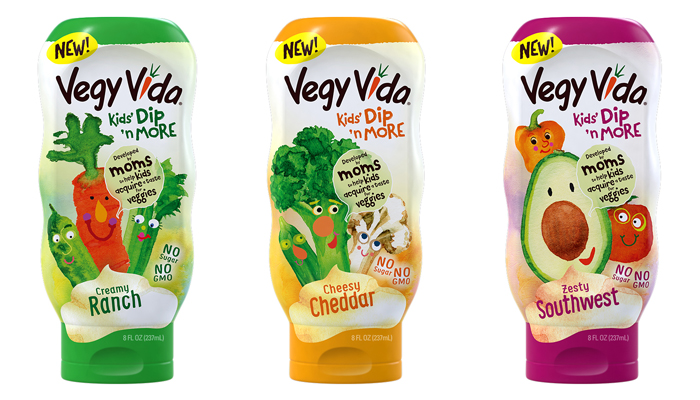 It's a problem that has plagued parents for generations: how to get kids to eat their vegetables. Bitter-blocking produce dip maker Vegy Vida thinks they've found the answer, and thanks to a recent investment, the brand also now has the funds to bring that solution to more families' kitchen tables.
Ohio-based Vegy Vida announced Monday that it raised $1.8 million in financing through Keiretsu Forum Midwest, a chapter of a global angel investment community specializing in collaborative fundraising. Josh Young, co-partner and creator of Vegy Vida, said the investment will be used to expand operational capabilities and service new retailers.
"It's a great collaborative group that has really helped us to not only evaluate where we are at but also fast forward as well," Young said.
Most investors from this raise declined to disclose their involvement, but former Chicago Bears defensive end Israel Idonije, who is also an entrepreneur and investor, did name himself as an investor.
"After building an 11-year career in the NFL, I know good nutrition is key to peak performance in sports, as well as life," Idonije told NOSH. "Vegy Vida is helping families eat more of the good things they need for their best health and development, which is a key reason I support them."
Vegy Vida launched in 2016 under the leadership of Young and Julie Lincoln, a partner in Vegy Vida, with the goal of creating a product that would help children, who have three times as many taste buds as adults, eat more vegetables. Vegy Vida fixes kid's normal taste aversion by using proprietary bitter blocking cucumber extract to soften the natural bitterness in veggies. The dips, which retail for under $3, come in familiar flavors like creamy ranch and cheesy cheddar, and are free of sugars, artificial preservatives, GMOs, gluten, nuts and soy.
With this capital, Vegy Vida expects to grow its presence from its current 1,700 door count to an estimated 4,000 stores by May, with retailers including Meijer, Albertson's and Fresh Thyme already picking up the line.
The raise will also fund the development of new Vegy Vida products, including single-serve cups of their current line and a more globally-inspired line of dips for kids and adults. In the latter, Vegy Vida found a secondary use for its bitter-blocking compound: it allows the company to use less sugar and still achieve the same perceived level of sweetness. Both lines will launch later this year.
"What we learned throughout this journey is that it's not just kids who need to eat more veggies," Lincoln said. "We would have consumers say to us, 'I love that this is a product for kids but I myself need help eating more vegetables. Does it work for me?'"
Outside of its own brand, Vegy Vida has the potential to have another growth spurt through its licensing opportunities. The patent-pending extract's sugar busting properties come at a time when sugar is on the chopping block — at least in consumers' eyes. The want to cut added-sugars may be an idea both brands big and small will be sweet on over the next few years.