The Checkout: Kitchen United and Goldbelly Close Rounds, Kraft Launches Food Tech Fund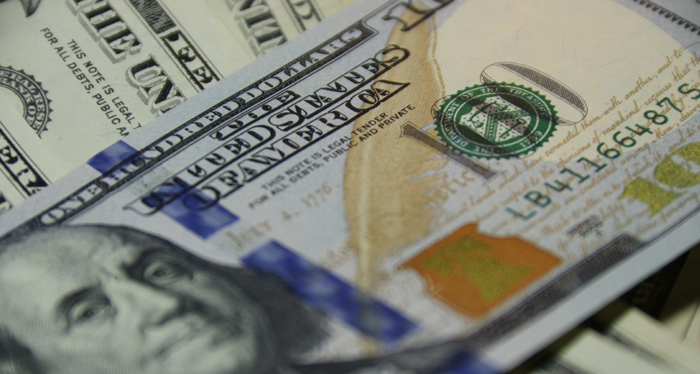 Welcome to The Checkout: an express lane for weekly news you need to know, always 10 items or less.
While the air might be cooling down, the market for investments and acquisitions is red hot this week. From a restauranteur investing in a new food marketplace to meal solutions for crossfitters, there was plenty capital deployed this week. Here's the news you need to know from the week.
Kraft Heinz Announces Launch Venture Capital Fund
Things are evolving at Kraft Heinz: this week, the company announced the launch of Evolv Ventures, a $100 million venture fund. Unlike other venture arms of strategies — such as General Mills' 301 Inc or Campbell's Acre Venture partners — Evolv will invest in "emerging tech companies transforming the food industry" rather then emerging food companies themselves.
"New technological innovations in the food industry create endless new opportunities to strengthen business models," Bernardo Hees, Chief Executive Officer at Kraft Heinz, noted in a release. "Through Evolv Ventures, we will work with tomorrow's most innovative founders and companies in the space, and use the full resources of Kraft Heinz to help them succeed."
To run the fund, Kraft Heinz has brought on Bill Pescatello. A long-time investor, Pescatello previously served as a partner at investment firm Lightbank and was a founding member of the Peacock Equity Fund, a $250 million fund between GE Capital and NBCUniversal. In addition, Pescatello has sat on the boards of technology companies including online learning platform Udemy, car leasing company carlease.com, online dating platform Coffee Meets Bagel, and catering platform Fooda.
The fund's launch follows Kraft Heinz's March announcement of Springboard, a platform "to nurture, scale, and accelerate growth of disruptive brands." The first brand the company reinvigorated under Springboard was its Boca plant-based protein line. Then, in May, Springboard launched it's accelerator with an inaugural class of biltong company Ayoba-yo, sauerkraut company Cleveland Kraut, condiment line Kumana, beverage company Poppilu, and egg white chips Quevos.
Kitchen United Closes $10M Round
Finding kitchen production spaces as a small, emerging brand can be difficult. Kitchen United hopes to provide that a solution for brands, and with a $10 million investment this year, it now has the capital to scale nationwide. The round was led by GV (formerly known as Google Ventures) and GV general partner Adam Ghorobarah will join the company's board of directors.
Founded in 2017, Kitchen United offers brands, food trucks and restaurants a way to produce food in a cost effective manner. The company particularly has seen success with producers who want to deliver direct-to-consumers — such as meal kit providers. One of the company's benefits, it said in the release, is that it allows food brands and restaurants that do go direct-toconsumer to launch within months rather then delay due to constraints around building out facilities and getting onto store shelves.
The company will use the funds to expand nationally, with plans to open new "kitchen centers" in Los Angeles, Atlanta, Columbus, Phoenix, Seattle, Denver and New York City by the end of 2019. This will include real estate costs, marketing and operations efforts. Locations are, and will be, selected by "leveraging aggregate data," the company said in a release. Each kitchen center can hold 10-20 producers.
"Kitchen United's data-driven approach to flexible kitchen spaces unlocks critical value," Ghobarah noted in a release. "Kitchen United [is] in a strong position to accelerate food innovation. Delivery networks have created new possibilities for food entrepreneurs, and we see significant investment opportunities in this ecosystem."

Goldbelly Raises Money From Meyer
Online food marketplace Goldbelly (formerly known as Goldbely) announced this week that it had closed a $20 million Series B round of funding led by Union Square Hospitality Group, a firm founded by restaurateur Danny Meyer. Previous investors Intel Capital, 500 Startups and 645 Ventures also reinvested in the company.
Goldbelly offers restaurants a way to turn their famous dishes — think Russ & Daughters brunch favorites or Nashville's Prince's hot chicken — into packaged products that can be shipped to consumers around the country. Currently the e-ecommerce platform manages orders for 350 restaurants and ships to consumers across the country.
The company offers restaurants and food producers — some of which are small, regional producers — a way to ship highly perishable products to consumers around the country, thus expanding their geographic reach and generating another revenue stream with the same overhead.
"At Goldbelly, we believe that the country's greatest foods are made by passionate regional food makers and artisans," CEO Joe Ariel said in a release. "We've created a platform to empower these iconic local brands to connect with food lovers across the country."
New Water Capital Invests in Frozen Ideation Firm
Private equity firm New Water Capital announced this week that it had made an investment in The Perfect Bite (TPB), a research, development and ideation firm for the frozen food industry.
California-based TPB, developes recipes and products for brands, airlines and hospitality companies, as well as for private label lines. In total, products from TPB are sold in over 20,000 doors across the U.S.
New Water, which focuses on "companies in transition," according to a press release, typically focuses on companies with revenues between $30 to $300 million. TPB marks New Water's third investment into the "value-add specialty food category" in the past year and half. The firm previously invested in Pegasus Foods, a contract manufacturer of frozen appetizers and snacks, and acquired Custom Made Meals, a manufacturer of fresh, oven-ready entrees and appetizers.