Plant-Based Foods Face Opportunities and Challenges in Busy Week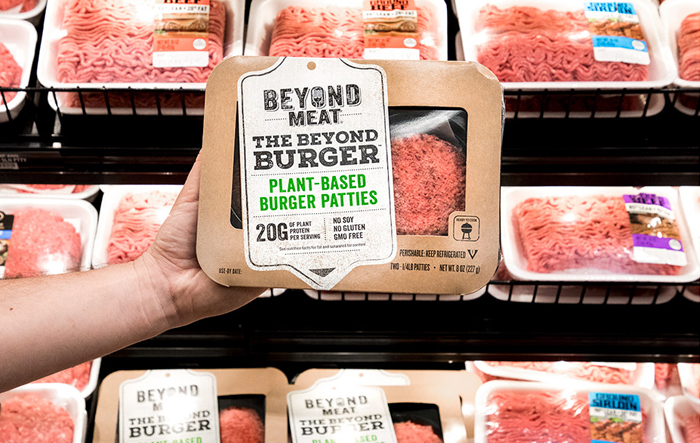 Welcome to The Checkout: an express lane for weekly news you need to know, always 10 items or less.
It was a busy week for the plant-based food industry and some of its leading brands. From new investments to FDA statements, here are some of the top stories you need to know.
Beyond Meat's "Manhattan Beach Project"
This week the plant-based patty and sausage brand announced the opening of a 26,000-square-foot research and development center located at the company's headquarters in Los Angeles.
Seven times the size of the company's previous R&D space, the new facility will also serve as the base for the company's "Manhattan Beach Project" — a group of scientists, engineers, food technologists, chefs and managers all working to develop plant-based meats. Over the course of the year, Beyond Meat plans to hire 50 additional employees dedicated to the Project..
"At Beyond Meat, we strive to understand meat at new levels, and then rebuild it using amino acids, lipids and minerals from plants. Ethan Brown, Beyond Meat CEO and Founder, said in a statement. "The path to the perfect build of meat from plants is both long and steep, but with every iteration we are getting closer and closer."
What those plant-based meats won't have is genetically modified ingredients.
While the company has long touted its use of non-GMO certified ingredients, both the company's sausages and burgers officially received non-GMO certification by the Non-GMO Project this week. In a press release, the company noted that it was a one year process to achieve the certification.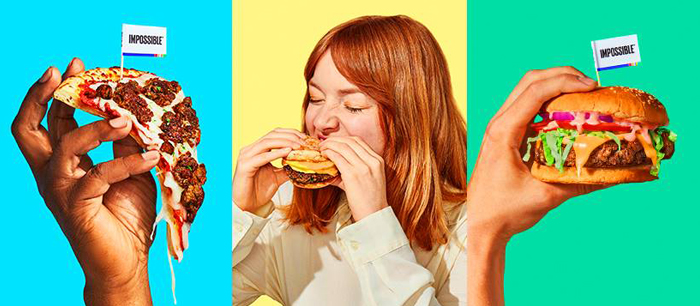 Impossible Foods' Key Ingredient Approved as GRAS by FDA
Although they share the same goal of creating plant-based meat products, Beyond Meat and Impossible Foods are taking different directions when it comes to ingredients and production methods. Unlike Beyond Meat, the latter is firmly in the camp of pro-genetically modified ingredients.
Impossible Foods uses the process in creating its key ingredient — plant-derived "soy leghemoglobin," a protein that carries "heme," an iron-containing molecule. The food company had previously asked the Food and Drug Administration (FDA) to certify that soy leghemoglobin was "generally recognized as safe" (GRAS) but had pulled the application after the FDA returned with questions.
Four years on from when the process first started, the FDA is giving the a-ok, issuing a "no questions" letter after a panel of food safety experts unanimously agreed that the ingredient was safe to consume.
Terramino Closes Seed Funding
Another brand seeking to crack the code of plant-based meat is Terramino Foods, which closed a $4.25 million round of seed funding this week. The round was co-led by True Ventures and Collaborative Fund and will go towards helping Terramino expand their team and conduct further R&D work to create meat and seafood alternatives.
Terramino uses yet another non-GMO base ingredient: fungi. Co-founder and CTO Joshua Nixon noted in a statement that the fungi "naturally grow in a fibrous texture that feels like meat when you chew it."
The statement added that Terramino products use less energy and are more "resource efficient" then that of conventional meat.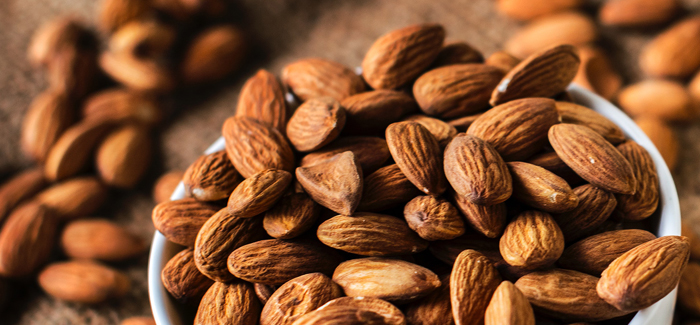 FDA Clarifies Process to Review and Modernize Standards of Identity for Dairy
While Beyond Meat and Impossible Foods are free to use the term "meat," plant-based dairy products may have to look beyond milk.
In a statement issued this week, FDA commissioner Scott Gottlieb declared that the agency will be undergoing a review of the statements of identity for food products including milk, cheese and yogurt, which could result in plant-based products being prohibited from using the terms on product packaging.
Gottlieb started his statement by noting that as part of the FDA's Nutrition Innovation Strategy, the agency has begun to evaluate how it can keep pace with the innovation emerging from the food and beverage industry. Defining these standard of identity, he added, is important as they are no longer being used as they were initially defined.
"Among other new steps we're taking, modernizing the outdated framework for food standards will allow industry flexibility for innovation to produce more healthful foods while maintaining the basic nature, essential characteristics and nutritional integrity of key food products," Gottlieb wrote."
The FDA is framing the discussion as rooted as needed to determine if plant-based substitutes have the same "nutritional content" as traditional dairy products, and furthermore, if consumers believe they do. Gottlieb cited the case of a single toddler who developed rickets after consuming a soy-alternative to cow's milk as an example of the potential "public health consequences" that may result from consuming plant-based milk
Additionally, the FDA will examine how it has previously enforced the current statements of identity.
"We recognize that, as a regulatory agency, it's not appropriate to unilaterally change our regulatory approach if we have a history of non-enforcement," Gottlieb noted.
Gottlieb added that the agency will have an "active public process" for reviewing the standards of identity and how consumers interpret them, starting at the Nutrition Innovation Strategy Public Meeting. The agency will then post an additional request for information in later 2018 followed by a guidance and new compliance policy at a still undetermined date.