NOSH Live Day One: A Deep Dive Into Branding for New Retail Landscape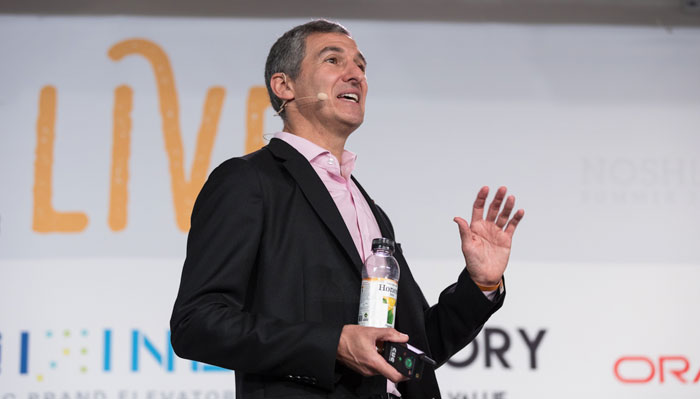 The food industry is evolving and so is NOSH Live, as many participants discovered during Day One of the business development conference.
NOSH Live Summer 2018 in New York City — the company's first-ever, two-day event — was packed with presentations on topics ranging from how to build a badass brand voice to why you should crowdfund your company. In between sessions, networking breaks were abuzz with actionable advice from long-time CPG leaders as well as industry trailblazers. Then, participants were able to take part in a new Sampling Experience + Expo, powered by PINATA, in which everyone tried new and trendy single-serve and prepared foods in a structured networking setting.
The record-breaking attendance of this summer's NYC event alone is evidence that the food industry is filled with eager entrepreneurs launching more products across numerous categories than ever before. But the question on many people's minds throughout the day: How do you stand out amid the noise?
"Build your brand," Livio Bisterzo, founder of Green Park Brands and HIPPEAS, said told the audience of just under 300 people. "You have to own your story and your brand."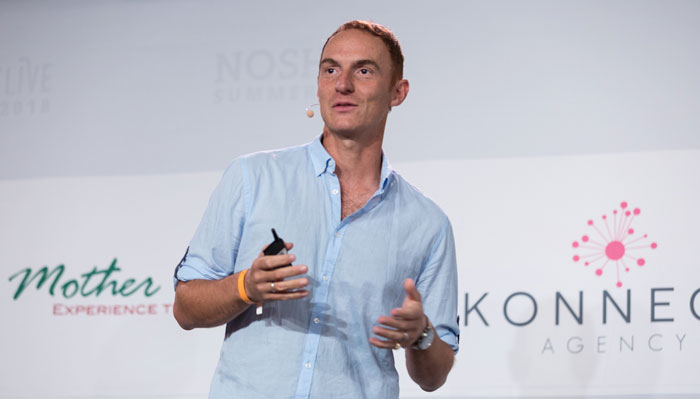 Seth Goldman, chairman of Beyond Meat and CEO of Honest Tea, also noted that founders and CEOs need to build up the value of their brands by sticking to the core characteristics that consumers are opening their wallets for. For plant-based, alternative meat company Beyond Meat, that meant being selective about where and how the burger was sold at retail. Beyond Burgers are sold in the meat aisle of grocery stores, not in the vegan section with other alternative brands.
"Vegan is such a bad brand," Goldman said. "If they [retailers] are going to spend money to buy our product, then we should be calling it a "Beyond" burger and using that branding should mean something."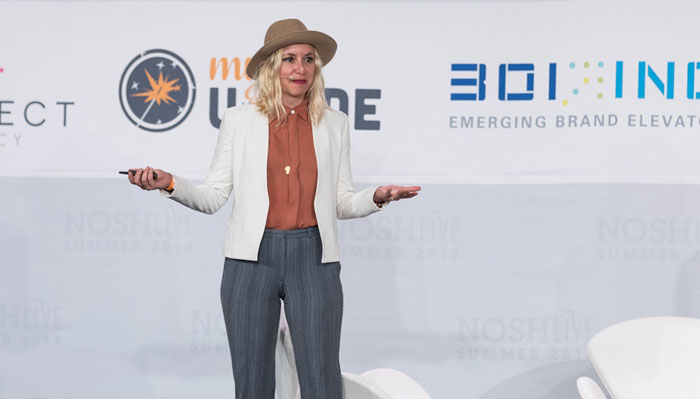 Co-founder of ice cream brand Coolhaus, Natasha Case, also spoke about the importance of branding. Case told the audience that she thinks building a brand is important, but evolving the brand's voice is even more vital for prolonged success. For example, when Coolhaus initially launched, Case built her brand story around her former career as an architect — a message that resonated with consumers during the recession. Now, Case has evolved her story to highlight that Coolhaus is a certified women-owned business.
"Ideas are never really ready or done. It's always evolving or changing," she said. "You don't have to get it perfectly right [to start]; you can always keep moving."
Throughout many presentations, the changing retail landscape was also top-of-mind for brand leaders, investors and retailers — including top CPG players such as Unilever.
"Every aspect of the food business is messier than ever. I like that," Matthew McCarthy, VP of Foods at Unilever North America, said. "Retail is a complete mess, and our retail partners need our help more than ever."
Presenters Jeremiah McElwee, senior VP of merchandising and product development at Thrive Market; Zoe Leavitt, senior intelligence analyst for CB Insights; and Rachel Drori, founder and CEO of Daily Harvest, all stressed the need to embrace an omnichannel approach. They suggested that brands should invest in both online and in-store placements to give consumers the experience and convenience they want when they are shopping.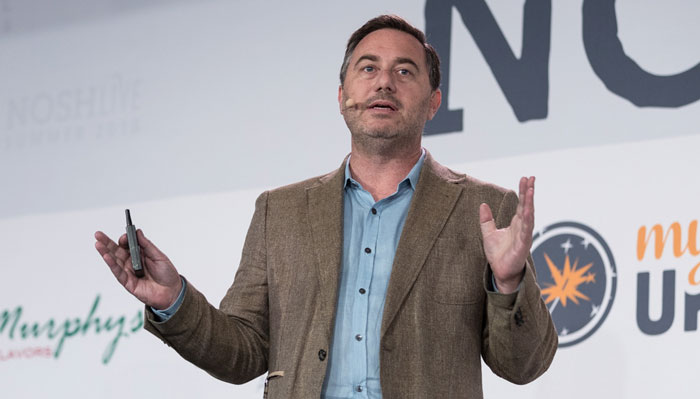 That was the path taken by meal kit provider Chef'd, which recently brought its online stores and kits into brick-and-mortar locations, as well as offices, thanks to a recent partnership with Byte Foods. Partnerships with brands and services such as Campbell's Soup and Smithfield have been a pillar of Chef'd's success, and founder and CEO Kyle Ransford advised other brands to take a similar path.
"Ask yourself, 'What are the places where I could enable someone else and empower someone else throughout their journey?'" Ransford said. "Partnerships are incredibly more important than before from brand building and marketing perspective."
Partnerships can also occur between a brand and its consumers. One way to build that partnership is via crowdfunding, according to Cheryl Clements, founder and CEO of PieShell. Clements explained that most brands choose to fund their companies through crowdfunding not because of the capital, but because of the marketing and community it builds between brands and their customers. According to Clements, brands with successful crowdfunding campaigns have a 90 percent chance to still be in business one to four years later.
"They [your backers] will be there with you from Day One. They want you to be successful and to see you grow," Clements said.
Whether it's through crowdfunding or a new marketing campaign, emotionally engaged consumers are powerful, agreed goodDog co-founders Lisa Hyman and Max Kabat. The duo explained that while 74 percent of people would not care if 74 percent of CPG companies didn't exist tomorrow, playing to shoppers' emotions by creating a relatable story helps create a connection that will — ideally — result in repeat sales.
"Be that 26 [percent]," Kabat urged attendees as he closed out the presentations for the day. "Be the brand with meaning."