Little Secrets Raises Funds, Hires Nestlé Vet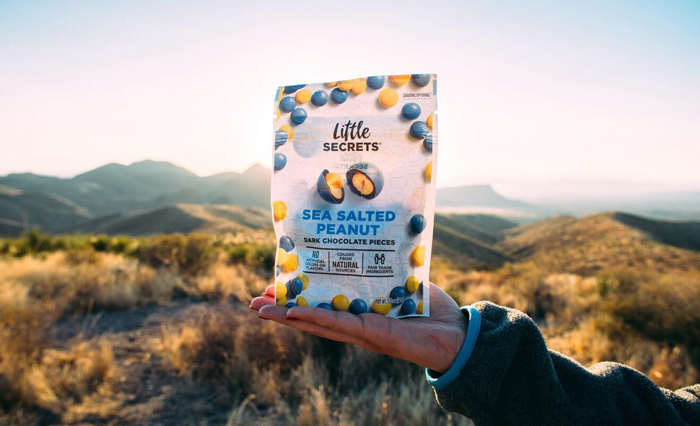 The secret is out: Chocolate company Little Secrets announced today that it has closed a round of capital from Sunrise Strategic. Terms of the deal were not disclosed. With this new funding, the Colorado-based brand has already begun to grow its team with the addition of former Nestlé confection veteran, Jeremy Vandervoet, as president and COO effective this week.
Previous funding for Little Secrets came from investment group Revelry Brands. Little Secrets CEO and founder Chris Mears told NOSH that the funds will be used for sales and marketing, innovation and increasing headcount at the seven person company.
"I think we've finally got the ball on the tee and with the right investment, we can… really step on the gas from an innovation perspective and make things work," Mears told NOSH. "The timing just made sense for us."
Mears has known Sunrise CEO and co-founder Steve Hughes since 2013 when Hughes, then CEO of Boulder Brands, acquired Mear's former employer, EVOL Foods. Furthermore, Revelry founder Brendan Synnott also owns PACT clothing — another portfolio company of Sunrise.
Hughes told NOSH that the investment was a bit below Sunrise's typical investment parameters, however the firm had been wanting to make an investment in the confection space.
"[Confection] is really one of those real anomalies," he added. "Because the conventional brands are so iconic, there really haven't been any [competitors] emerge… you have a category where the products that people really love in mainstream just aren't available in a clean, natural platform."
Mears and Vandervoet told NOSH the brand will hold off on new innovations this year and instead focus on its rebranded pieces line (a take on M&M's) and its newly launched chocolate wafers (a version of Kit-Kats). For both products, Little Secrets will concentrate its retail strategy on the natural channel — where it recently launched nationwide in Whole Foods Market — and use those retailers to achieve proof of concept to refine their product offerings.
Part of the reason for this strategy, Mears said, is because within conventional retail, it's challenging for new, emerging chocolate brands to compete with large confectionary brands that can outspend on promotions and slotting fees. Mars and Hershey's alone own roughly 75 percent of the chocolate category.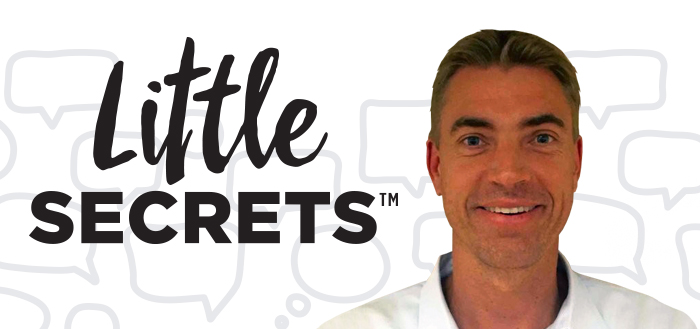 Vandervoet is familiar with the power large chocolate brands have on shelf. Before joining Little Secrets, he spent the 13 years at Nestlé, which recently sold its own confectionary division earlier this year. Over his career as Nestlé, Vandervoet held roles including brand manager for Butterfinger, as well as numerous marketing director roles for several confectionary brands, strategy and innovation, and Nestlé's chocolate portfolio and new business development.
Despite the fact that big brands own the lion's share of the category, Vandervoet said mainstream brands are seeing declining growth and it's here where Little Secret has the potential to come in and steal share.
"It's such a large category that has phenomenal household penetration — almost everyone buys chocolate and eats it throughout the year on multiple occasions," Vandervoet said. "There's a lot of room for a brand like [Little Secret] to participate in how confection is really being reimagined."
Going forward, Vandervoet will focus mainly on innovation, marketing and operations while Mears will be able to put his efforts toward new business development and sales. The split, Mears said, will allow him to play to his strengths.
"[Jeremy's skills] are very complimentary to mine," Mears said. "Having someone come in who can focus on the innovation — the marketing and the consumer awareness — while I can help drive the business development side of the business, made sense to accelerate growth and take advantage of the awesome opportunity that we have ahead."