Internal FDA Emails: There's Weedkiller in Your Oatmeal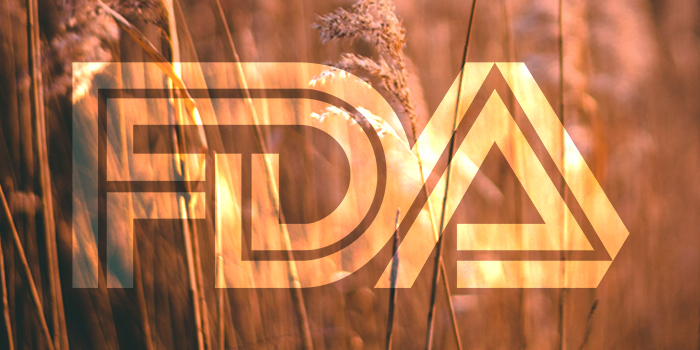 While produce is the category that has garnered the most concerns about contamination by questionable herbicides, it seems that packaged food products aren't immune, either. Food and Drug Administration (FDA) scientists have detected glyphosate, a chemical in a weed killer linked to cancer, in an array of commonly consumed U.S. based food products, according to emails obtained by The Guardian through a Freedom of Information Act request.
The emails show that many FDA employees tested a range of commonly consumed foods from cereal and granola to vegetables and dairy products for residues of glyphosate — and had a hard time finding foods that test negative for the carcinogen.
"I have brought wheat crackers, granola cereal and corn meal from home and there's a fair amount [of glyphosate] in all of them," FDA chemist Richard Thompson wrote to colleagues in an email last year, according to The Guardian.
But this wasn't the first such finding. The Guardian reports there were a string of similar emails, including that from FDA chemist Narong Chamkasem who in 2016 found glyphosate in numerous samples of honey and in oatmeal products. The FDA temporarily suspended testing after those findings, which were later not included in the final results, according to the report.
The tests marked the agency's first-ever examination into glyphosate contamination, an issue that has been growing topic of concern for consumers and industry leaders alike.
The food industry itself has begun to take steps to address consumer concerns about glyphosate. Ice cream maker Ben & Jerry's was called out last summer for having traces of small traces of the controversial herbicide in 10 out of 11 of its SKUs, even though the levels were far below the ceiling set by the EPA. Rob Michalak, the global director of social mission at Ben & Jerry's, released a statement soon after that the company was working to refine its supply chain.
Two certification programs also emerged in late 2017 — the Detox Project and Biochecked — to reassure consumers and protect companies. Current testing costs are high and regular testing processes are lengthy, however. Still, consumer research firm SPINS predicted that these third-party certifications, as well as glyphosate-free and glyphosate residue-free language, will grow in 2018.
This year the FDA expanded its capacity for testing glyphosate and other herbicides 2,4-D and dicamba, as part of the general panel of pesticides the agency samples. The FDA has yet to release any of the results, but in a statement to NOSH, the agency noted that the preliminary results for samples collected under the 2016 special assignment showed no pesticide residue violations for glyphosate in any of the four commodities tested (soybeans, corn, milk, and eggs). FDA spokesperson Marianna Naum said that the annual monitoring report for 2016 will include this data "after its gone through the quality assurance process," and that the 2017 results are still being evaluated.
More than 200 million pounds of the weedkiller are reportedly used annually by U.S. farmers in their fields, sprayed directly over crops such as corn, soybeans, wheat and oats, according to the U.S. Department of Agriculture and the EPA. Glyphosate, in particular, is one of the most-used herbicides and is best known for being the main ingredient in Monsanto's Roundup brand, which currently has over 400 lawsuits currently pending against it in U.S. District Court in San Francisco.