HIPPEAS closes $8M Round, Expects to Hit Profitability in 2019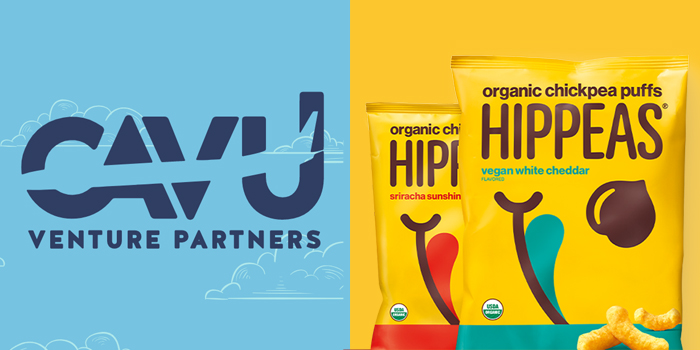 Puff producer Hippeas this week closed an $8 million round of funding from previous investors. Venture group CAVU led the round with barkTHINS founder Scott Semel and some Hippeas employees also taking part.
Hippeas has previously raised $14 million, with the last round of $4 million closing earlier this year.
Managing Partner Brett Thomas told NOSH that CAVU was impressed by both the growth of the brand in the last year as well as its potential.
"The biggest thing for us is that we see this as working across all channels… the velocities are as strong in conventional and club as they are in natural. Which tells you there's something that resonates with the consumer," Thomas said. "One of the things we look at as we partner with companies, is not to just be product specific but the ability to be a potential brand and platform."
Sold in over 40,000 retailers, the brand tripled its sales this year, founder and chairman Livio Bisterzo told NOSH, and expects to at least double sales next year. In January the line will enter Whole Foods Market nationwide and later in 2019 will launch into the convenience channel with a test in 7-Eleven.
Bizstero added that in the conventional grocery channel the brand is in available in nearly 50 percent of stores, "high" 40s and it's in more than 70 percent of natural grocery accounts.
"The business closed on a year with incredible performance so going into 2019 we had the funding to really keep driving, keep pushing the business forward, keep doing what we're doing," Bisterzo told NOSH. "We have a very strong path to being the number one natural puff."
Competition right now includes Pirate's Booty and conventional competitors such as Cheetos. Hippeas' answer to the former, a vegan cheddar puff, is the brand's number one seller, Bizstero said. The brand will also launch a vegan nacho with himalayan salt in 2019 to continue targeting more conventional favorites.
Bizstero plans to be profitable in 2019, which he says will happen in the third or fourth quarter. He added that if the company can target five percent of the puffs category, it will capture $100 million in that one category alone. However, eventually, the goal is to have a platform brand of legume-based snacks.
"We have a clear path to that $100 million number and we can really get there. And this isn't just me saying that,'" Bisterzo said. "But now the data is showing that we are on our way. That's what's very exciting."