Halen Brands Launches Two New Lines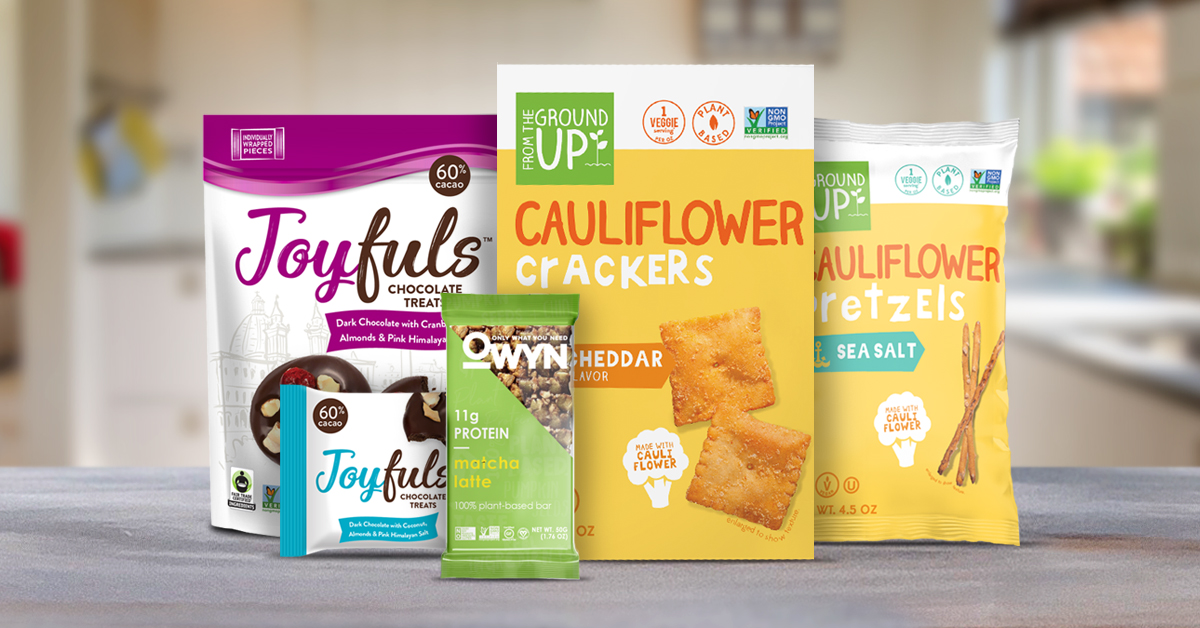 The powerhouse snack executives behind Halen Brands are at it again with the launch of two new snack-centric brands and a line extension for plant-based protein play Only What You Need (OWYN).
The brands all represent incrementally cleaner versions of familiar snacking products, notes Halen Brands co-founder Jason Cohen, who also helped start brands like Veggie Straws, Rickland Orchards, and Road Crew Crunch.
"What we're going after is giving you that same type of look and feel [as conventional favorites] but giving you the ingredient deck you'd always hoped you'd get out of these snacks," Halen founder and co-CEO Jason Cohen told NOSH. "They haven't changed one thing about [pretzels] since the day they were created."
The first brand, From the Ground Up, is a line of pita chips, pretzels and crackers feature lentil or cassava flour, cauliflower or broccoli powders and a vegetable blend powder. The line plays to some of the most popular conventional skus — Rold Gold pretzels, Cheez-It crackers and Stacy's pita chips — but for the better-for-you set and with a serving of vegetables in each snack serving.
When leading Veggie Straws, Cohen said the top feedback from consumers was that they were drawn to the idea of added vegetables, but they wanted to see that follow through in the nutrient value. While the technology couldn't support those goals at the time, he added, Halen Brands can now "answer those problems."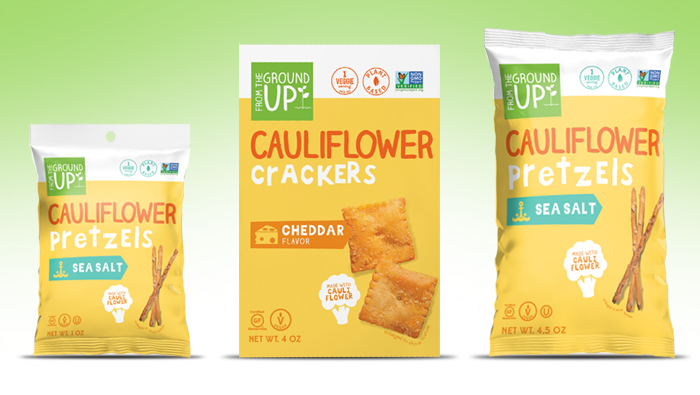 From the Ground Up will be led by president Aaron Greenwald, who joined Halen in October of last year after selling his frozen foods line, Bold Organics.
Launching the new line required purchasing new equipment, finding gluten-free factories, sourcing unique ingredients and working with European suppliers. "We made it really difficult for ourselves," Cohen said "but also really difficult to be copied."
Technology also plays a part in Halen's confectionary play, Joyfuls, which are non-GMO, 60 percent cacao disks topped with dried fruit, seeds, nuts and other inclusions. While that may sound simple, Cohen told NOSH that producing Joyfuls requires marrying artisan chocolate practices with newly acquired robotic equipment. Other producers have attempted to have visual inclusions on the top of their chocolate products, Cohen said, but have lacked the technology to keep them adhered.
The concept for Joyfuls came directly from retailers, who asked Halen to produce a more premium chocolate confection, with visible inclusions, that could be shared socially but was individually wrapped.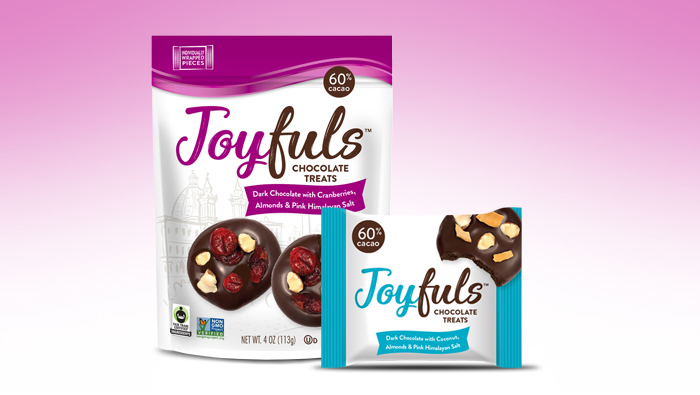 While it may seem strange to be both releasing a veggie friendly snack as well as confectionary play, Cohen says they both are targeting the same consumer.
"At the end of the day, people love dessert, they love chocolate and we're trying to give you a best in class approach to eating an indulgent snack," Cohen said. "Joyfuls to us is a better-for-you experience because we're using high end ingredients and we're individually wrapping them so you can quantify how many calories you're having."
Along with the two new lines, Halen will also roll out of a bar line under its OWYN line, which currently includes allergen-free, plant-protein based RTD beverages and powders. The bars, Cohen said, are being positioned not only as protein bars but also as a functional line with ginger, turmeric, matcha and tart cherries included to deliver benefits.
Across all of the lines, Halen is focused on keeping prices in line with the competition. Joyfuls will run at $4.99 to $5.99 for a 4 oz. bag while From the Ground Up will be line priced at $3.99. Cohen says he wants the items to be available to all consumers, regardless of income level, so Halen prices the items as if they are a "$100 million brand," regardless of the hit that may cause on margin.
It's because of their robust experience in snacks that Halen is also innovating from within, rather than investing in outside brands, as it did with Chef's Cut and Core water, or acquiring brands, like OWYN.
"We're always looking for acquisition opportunities but the issue sometimes is the difference between the perceived value and actual value of some of these early startups," Cohen said. "We've also got a great partner with Clearlake [Capital] who's willing to seed us as if we were startup sometimes — but have incredible talent and success behind us — that they sometimes wish for us to just do it ourselves rather than paying up for something that may or may not work."