Former McDonald's CEO Invests in Maker of Veggie Fries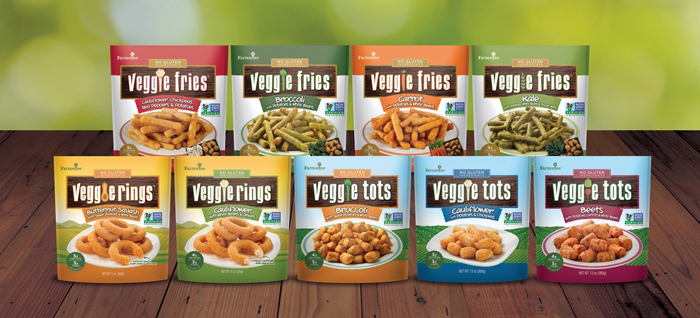 Don Thompson seems to still have an affinity for burgers and fries.
Farmwise LLC, the Boston-based makers of Veggie Fries, Veggie Tots and Veggie Rings, announced Tuesday night that it closed a $4.5 million financing round led by Cleveland Avenue LLC, the venture capital firm founded by Thompson, the former president and CEO of McDonald's Corporation.
Other companies in the round include repeat investor Home Market Foods, Inc, the maker of frozen meat brands Cooked Perfect and Fire Grilled. Additional terms of this most recent investment were not disclosed.
"We really genuinely like [the Cleveland Avenue] team," Farmwise co-founder Dave Peters told NOSH. "Their chief portfolio officer Keith Kravcik completely understood our vision and saw the tremendous business potential from the very first day we met. And our first meeting with Don Thompson was just electric, with great questions and incredible insights. The fact that they also have so much restaurant and foodservice expertise is really exciting for us too, since we see tremendous potential in those channels."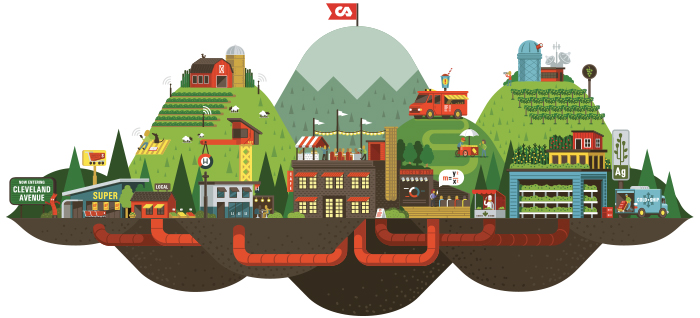 Farmwise founders Dave and Cristina Peters started the company in 2013 with the goal of developing healthier alternatives to consumers' favorite — but traditionally unhealthy — foods. Taking on the french fry to start, Farmwise's products use a blend of vegetables and beans, and a patent-pending process to make this healthier alternative. Since then, Farmwise's portfolio has grown to include three varieties of Veggie Tots (broccoli, cauliflower and beets) and two varieties of Veggie Rings (cauliflower and butternut squash).
The brand is sold in more than 8,000 retailers such as Kroger, Wegmans, Stop & Shop, Giant Foods, HEB, Walmart, Safeway, Whole Foods Market and Sprouts, as well as Metro Supermarkets in Canada.
Dave Peters said much of this funding will go toward their most recent growth in new accounts and new product lines. He added that this year the company will also launch marketing campaigns that encourage new customers to try the brand and build on the loyalty of existing consumers.
"Our goal is to continue on the path of 'rapid but smart growth,'" Peters said. "This includes filling in distribution voids across channels with the top-tier accounts as well as making sure we have the optimal product assortment in each account."
Cleveland Avenue did not immediately return requests for comment, but in a press release, the firm said it was interested in adding Farmwise to its investment portfolio due to its use of innovation to improve the accessibility of healthier foods.
"Our Cleveland Avenue investment philosophy is to search for emerging companies that have potential for mainstream success across multiple channels," Thompson said via a statement. "What Dave and Cristina have achieved in just four short years is impressive, and we look forward to helping Farmwise further accelerate their growth."
Cleveland Avenue's previous investments include plant-based burger alternative brand Beyond Meat, as well as Drink Maple, Bhakti, Farmer's Fridge and SomruS.