Food Trends Report: Predictions for 2018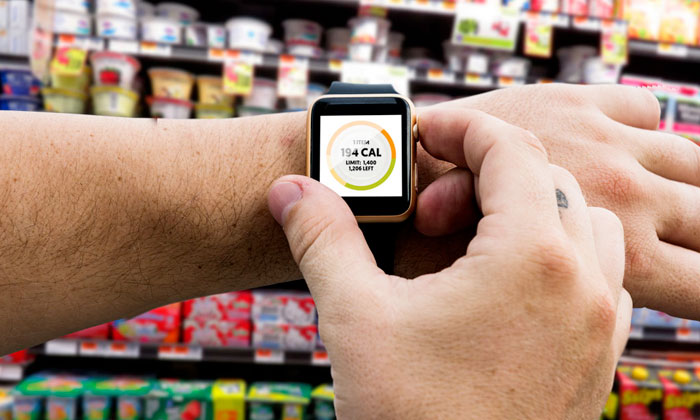 The industry is buzzing with predictions about the future of food in 2018. While no one has a crystal ball to know what the new year might bring, we do have data and reports from industry experts making their best educated guesses.
From personalized nutrition to a boom in botanicals, here are the seven trends for the natural food industry in 2018, predicted by industry analysts and some of CPG's biggest players.
1. Personalized Nutrition
Food is becoming as varied as the consumers buying it. Brands are focusing on health-focused, niche offerings that meet individual needs rather than selling mass-market products, according to data from meal kit provider Sun Basket. The shift is a response to consumers who are less focused on fad diets and more focused on searching for foods that make them feel energized, improve their digestion and reduce their inflammation.
"The movement toward clean eating reflects a change in how consumers view food," Jenna Bell, SVP of Pollock Communications, noted in the agency's trend report. "Consumers are searching for nutrition information and equating diet with overall well-being."
Meal kits are also playing to personalization. Meal kit delivery services reached $5 billion in sales, according to Packaged Facts. The growth is a result of consumers seeking greater convenience in the fresh, home-cooked foods that are adjustable to their own tastes.
2. Strategizing for Online
Online grocery sales are expected to reach $41.7 billion by 2022, according to Packaged Facts. To ensure that they don't get left behind, industry players are working to secure competitive advantages in this online market. This year alone, Amazon leveraged its Prime Membership to entice customers to buy groceries online with its acquisition of Whole Foods Market, Walmart announced the expansion of its curbside grocery pickup service to nearly half of its stores by the end of 2018, and Target acquired online same-day delivery platform Shipt in December to give itself the infrastructure and operational capacity to grow its market share in the online grocery channel.
As retailers make strategic shifts toward e-commerce, brands are also evaluating their approach to packaging and how its design translates to an online marketplace. Mintel noted this could give brands the opportunity to develop packaging that transports better and addresses sustainability issues related to shipping.
3. Alternative Eating
From plant-based meats to insect-ground flours, alternative options seem less like a trend and more like the future of food, according to the Campbell Soup Company's 2018 trend predictions. As consumer interest in plant-based eating continues to grow, the demand for proteins and dairy products not made from animals is also increasing. KIND named dairy-free milks as one of its top foods for 2018, and Sun Basket predicted that nuts will continue to gain popularity as a source for these products.
4. Global Flavors
Spice leader McCormick released its flavor forecast for 2018, which highlighted the adventurous and interactive nature of how people are eating. The brand predicted that consumers will continue to gravitate toward Asian-inspired flavors but also "hand-held fusions" that are reminiscent of global street food. Bold broths and hot pots are also expected to boom in the new year.
"For 2018, look to new eating experiences that invite sharing, are globally inspired and pack a flavorful punch," McCormick Executive Chef Kevan Vetter said in a statement. "A steamy pot of spiced broth is the centerpiece of an Asian hot pot cooking party.
5. Organic Beyond Natural
Clean label is currently king in the food industry, and one way a brand can illustrate that commitment to consumers — especially those beyond the natural channel — is through the USDA Organic seal.
Packaged Facts noted that from 2012 to 2016, U.S. retail sales for natural and organic foods rose at a compact annual gross rate of seven percent, and predicted that by 2021, the growth will hit double digits. With so much potential capital and growth, organic offerings are expected to continue to grow within supermarkets and mass retailers from Costco to Walmart.
Even ahead of non-GMO, Natural Grocers agreed that organic will continue to be the most important certification for brands in 2018 because consumers understand it to be better for the environment, human health and the economy in comparison to other third-party certifications.
6. The Power of Probiotics
Consumers are going with their gut in the new year. A 2017 national consumer survey found approximately a quarter of U.S. adults seek out foods and beverages with high amounts of probiotics.
Pollock Communications' annual end-of-year survey predicted that foods with these naturally occurring live cultures — i.e. fermented foods such as yogurt, kefir, kombucha and sauerkraut — bumped seeds as the No. 1 superfood for 2018. Brands making everything from cookies to cereal are also adding probiotics into their offerings. Leading probiotic supplier Ganaden, which was acquired by Irish food and ingredient conglomerate the Kerry Group, alone launched more than 350 new products fortified with GanedenBC30 in 2017.
7. Blooming Botanicals
In 2018, interest in botanicals is expected to bloom, according to Natural Grocers. From mood boosting to brain building powers, botanicals such as green tea, ashwagandha, lions mane, reishi and holy basil are predicted to be making appearances on ingredient labels more frequently. KIND also predicted that shopper's interest in turmeric won't be waning anytime soon, either.