FDA to Consumers: How Would You Define Dairy?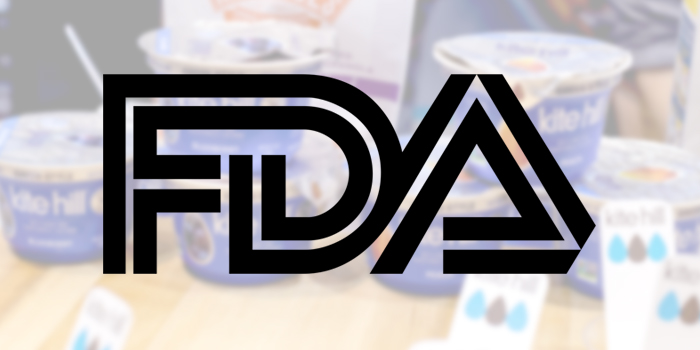 The Food and Drug Administration (FDA) has officially started the process of revising the standard of identity for dairy alternative products.
The FDA today announced it has issued a request for information (RFI) in the Federal Register to solicit comments and feedback from the public to gain more insight into how consumers use plant-based alternatives and how they understand terms like "milk" or "cheese" when used to label plant-based products. Conversations about the standards of identity have led to legal and FDA disputes in the past, for categories such as mayonnaise and yogurt. In a strategic policy roadmap published earlier this year, the FDA noted its intention to prioritize clarifying standards of identities in an effort to catch up to innovation within the food industry.
"The FDA supports choice and innovation in the marketplace, and we recognize that some consumers may prefer to use plant-based products instead of dairy products for a variety of reasons, including an allergy or lifestyle choice," Gottlieb said in a statement. "However, we must also ensure that the labeling of such products does not mislead consumers, especially if this could compromise their health and well-being."
Plant-Based Foods Association (PBFA) executive director Michele Simon said in a statement to NOSH that she "appreciates" the opportunity to engage with the FDA on the topic of labeling of plant-based dairy alternatives and urged the FDA to adopt policies that encourage this innovation. Research conducted by the PBFA shows that 78 percent of cow's-milk drinkers agree that the word "milk" is the most appropriate term for products such as soy milk and almond milk because they consider the word a descriptor for the product's function and use case.
"We are confident that once the FDA has the opportunity to learn more about consumer preferences and understanding of plant-based foods, the FDA's work to modernize standards of identity will produce standards that will support this growing and innovative industry and the millions of American consumers who are voting with their dollars for plant-based foods," Simon said.
While the FDA has made no labeling changes as of yet, Gottlieb has stated in past interviews that he defines "milk" as coming from the "milking of one or more healthy cows."
"If you look at our standards of identity, there is a reference … to a lactating animal," Gottlieb said during an interview at the POLITICO Pro Summit. "An almond doesn't lactate, I will confess. So the question becomes, 'Have we been enforcing the standard of identity?' And the answer is probably not."