The Checkout: Trump Looks to Move Food Safety Solely Under USDA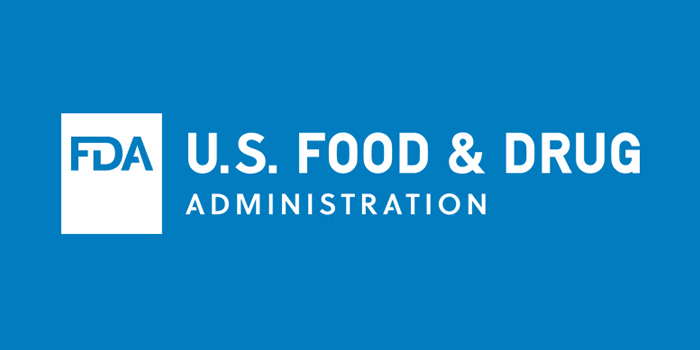 Welcome to The Checkout: an express lane for weekly news you need to know, always 10 items or less.
From changes at the Food and Drug Administration (FDA) to companies making headlines with social media, here is the natural food news you should know this week.
Trump Proposes to Shift Food Safety Entirely Under USDA
The Trump administration announced on Thursday its plan to reorganize the federal government agencies. As part of that proposal, the administration recommended shifting food safety under a new branch of the U.S. Department of Agriculture (USDA) rather than the current structure of splitting responsibilities between the FDA and the USDA.
The goal of the new branch, which will be called the Federal Food Safety Agency, would be to bring consistency and clear accountability to food safety, especially as the agency works to implement the Food Safety Modernization Act signed in 2011.
"While FSIS [the USDA Food Safety and Inspection Service] has regulatory responsibility for the safety of liquid eggs, FDA has regulatory responsibility for the safety of eggs while they are inside of their shells; FDA regulates cheese pizza, but if there is pepperoni on top, it falls under the jurisdiction of FSIS; FDA regulates closed-faced meat sandwiches, while FSIS regulates open-faced meat sandwiches," the document said in regards to the confusion created under the current system.
This is not the first time such a move has been proposed. The Obama administration tried to combine the two agencies' responsibilities in 2015, but the bill was ultimately killed by the House. Under the proposed government restructuring, food aid program SNAP would also be moved from under the USDA to the Department of Health and Human Services.
FDA To Reconsider Added Sugar Labeling for Honey and Syrup Producers
This week, FDA announced it may be backing off its initial added-sugar labeling requirements for honey and maple syrup producers. The added-sugar labeling mandate is part of the overall upheaval to the Nutrition Facts Label.
In February, the FDA issued a draft guidance to help provide clarity about the new added sugars declaration. The impetus, the agency said, was overwhelming feedback from industry leaders that the mandate was unclear and too broad-sweeping. In that guidance, the FDA created an exception to declaring added sugars on products made with solely honey, maple syrup and some cranberry products, saying it would allow such manufacturers to include a symbol after the added sugars daily value on the new labels to direct consumers to further information and context. However, many single ingredient maple syrup and honey brands were still disappointed with that labeling, explaining it could cause consumer confusion.
Since that guidance, the FDA received over 3,000 comments.
"The feedback that FDA has received is that the approach laid out in the draft guidance does not provide the clarity that the FDA intended," the agency said. "It is important to FDA that consumers are able to effectively use the new Nutrition Facts label to make informed, healthy dietary choices."
Unilever: We Won't Work With Influencers Who Buy Followers
On Monday, Unilever CMO Keith Weed, announced that the CPG conglomerate will not work with influencers who buy followers.
Though buying followers is a common — but frowned upon — practice on Instagram, Weed said the company's brands will actively make sure they don't use Unilever's $8 billion-plus marketing spend with influencers with fake followers, bots or any other accounts utilizing "fraudulent practices." Unilever also committed to never buy followers for its own brands.
"In February, I said we needed to rebuild trust back into our digital ecosystems and wider society," Weed said in a statement. "One of the ways we can do that is to increase integrity and transparency in the influencer space. We need to address this through responsible content, responsible platforms and responsible infrastructure."
Yoplait Innovates in Low-Sugar Space
As consumers are looking to consume less sugar, General Mill's Yoplait is launching a new product that's "smart not sweet."
YQ by Yoplait, which the company announced this week, is made with unfiltered milk to create a product that has 40 percent less sugar than traditional Greek yogurts and a higher protein content. The product is also 99 percent lactose free.
YQ will be available in major grocery and retail stores nationwide beginning in late June and 5.3-ounce cups and 26-ounce tubs will retail for $1.49 and $4.99, respectively.
According to a statement, the product follows the success of the company's french-style Oui line, which targets new eating occasions for yogurt. However, even with a sales boost from that launch, General Mills CEO Jeffrey Harmening said on an earnings call in March that the company's U.S. net yogurt sales were down eight percent in the first quarter, but that he was optimistic that new launches coming this year would help to mitigate that.
Why Whole Foods is Gaining Buzz on Instagram
Every year, Whole Foods Market launches a campaign to raise awareness about the importance of honey bees to the food system. However, this year the efforts received extra buzz for its Instagram account.
To start, Whole Foods cleared all of its former Instagram posts to show what the world could look like without honey bees. Then the retailer unfollowed every account except for three: Beyonce, Sting and Cardi B. Over the week, Whole Foods has brought back its Instagram content, but continued its "B" centric messaging.
The goal of the campaign is to raise awareness for the endangered bees and to raise $100,000 for 50 new school honey beehives.
What Apeel Could Mean for Grocery
California-based startup Apeel thinks it has the solution to food waste with its first product: a plant-derived "second skin" or "peel" for food products intended to slow down spoilage rates without the use of refrigeration or preservatives. The Bill Gates-backed company is currently testing its product on avocados in a partnership with produce supplier Del Rey Avocados and Costco.
Though starting with avocados, Apeel said its tested the technology on more than two dozen different types of fruits and vegetables. The ability to keep products fresher longer could be crucial for brands to attract and retain retailers who are concerned about shrinkage due to spoilage. Also, as more companies begin branding produce, more consumers will take note of which products last longer in their kitchens.
The technology also comes as the industry as a whole has been vocal about how to reduce the country's overall food waste. The U.S. retail food sector generates eight million tons of waste annually in distribution centers and stores, and American consumers throw away more than 400 pounds of food per person, according to Apeel.