The Checkout: CES Food Innovations, Shelfbucks Gets Big Bucks and More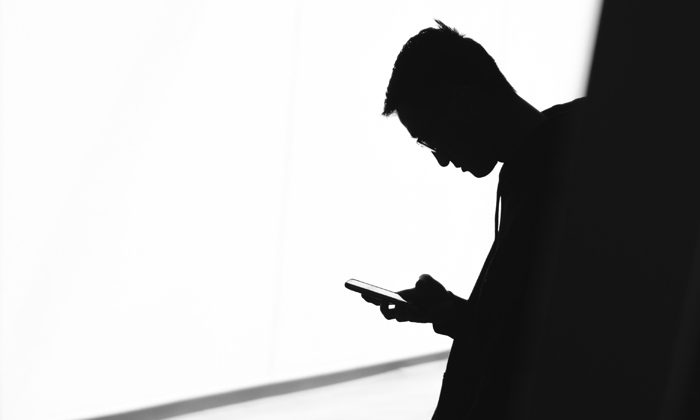 Welcome to The Checkout — where we cover some of the top news stories from the past week. It's an express lane for the news you need to know, always 10 items or less. This week, we're all about technology and welcoming the robot overlords that will soon make our coffee, program our retail end-caps and sample products.
CES Highlights New CPG Gadgets and Gizmos
This week at the annual Consumer Electronic Show (CES) in Las Vegas, Nevada, attendees were invited to view the newest gadgets that will be hitting the market in 2017 and beyond.
While the usual mobile, personal care and automobile technology was on display, so too were devices that tell you how to eat and cook. No idea how to turn on an oven? Whirlpool launched "scan-to-cook" technology that allows consumers to scan a barcode on select frozen food packages using the Whirlpool app, and the time and temperature will be sent straight to the appliance.
Food waste has been a hot topic in the industry, both from an environmental standpoint and as a means of helping consumers be more fiscally responsible. Samsung's new Family Hub refrigerator hopes to solve part of the problem by reminding consumers when specific food items within are close to their expiration date.
Coffee brand Illy also launched an internet-connected version of it's single-serve coffee and espresso machine that can automatically reorder coffee capsules via Amazon.com before a consumer even runs out. Once loaded with a capsule, the coffee system can also be set to brew remotely via a proprietary application.
Do consumers want their ovens, refrigerators and microwaves to be smarter than they are — time will tell.
Wal-Mart Bets on Digital
Retailer Wal-Mart announced this week that it would close 63 of its Sam's Club locations with up to 12 converted to focus on ecommerce fulfillment centers. The move comes as both Sam's Club and Costco are trying to emphasize their online offerings.
The chain has also been increasing it's use of Freeosk sample-dispensing kiosk. After ten months testing a kiosk in a single store the retailer is rolling out the program to other Wal-Mart and Sam's Club locations. Consumers simply scan their loyalty card or a QR code generated by the Freeosk mobile application, and the interactive kiosks dispenses a sample.
Shelfbucks Raises Big Bucks
This week Austin, Texas based "merchandising supply chain optimization platform" Shelfbucks announced the close of a $9 million round of funding. The Shelfbucks enables CPG companies to integrate its MeasuresM platform into retail product displays in order to measure execution and improve performance.
Currently at many retailers, data from promotional plans comes from the retailers themselves and is often based around basic concepts such as seasonal flavors, think Pumpkin-spice, or holidays.
"Historically, retailers and brands lose billions of dollars in potential sales every year due to product displays that never reach shoppers, are executed at the wrong time, or are not accurately measured to identify the greatest opportunities for additional sales," Shelfbucks CEO Erik McMillan said in a statement. "In addition to display execution and performance, we precisely measure incremental sales lift attributable to individual campaigns, stores, displays and product SKUs."
Blacksmith Applications Acquires GoSimple
In other promotional plan news, Blacksmith Application, a SaaS provider of trade promotion software for enterprise-class CPG companies, acquired GoSimple, a food service trade promotion solution for small- and mid-sized CPG brands.
The combined company will manage more than $4.5 billion in annual promotional spend, according to Blacksmith.
"Consumer goods manufacturers continue to spend a significant portion of their budgets managing promotions and price reductions as a part of collaborative efforts with retail partners," a release from Blacksmith noted from research firm Gartner.
Facebook Makes it Harder to Connect with Fans
Apparently people want to talk to each other, not hear about the newest SKU a brand is launching. That's what Facebook founder Mark Zuckerberg believes, announcing today he has directed Facebook product teams to "[shift from] focusing on helping [users] find relevant content to helping [them] have more meaningful social interactions."
What this means for brands is that the likelihood a post about a sale at Whole Foods, a picture of a perfect smoothie bowl or the announcement that a product is finally on shelves at Kroger will be less likely to be seen — unless they pay for a promoted post. However, posts from individuals about products they love will be more likely to appear in their friends' feeds then they are now.
Amazon to Get Whole Foods Groceries Home Even Faster
After already selling millions of dollars of Whole Foods Market private label products online, ecommerce retailer Amazon is now offering its "Prime" members free same-day shipping on thousands of products, including many sold in Whole Foods.
Select Whole Foods 365 products, meat and alcohol can be delivered even faster with Prime Now, which guarantees a two hour delivery window. Customers must simply be a Prime member, live in specific geographic areas and spend $35 or more with the service.