Sunrise Strategic Invests in Pure Growth Organic
After five investments that have ranged from jerky to grass-fed dairy to pancake mixes, Sunrise Strategic is taking a bite of the youth-facing snack set with a minority investment in new brand Pure Growth Organic.
The certified-organic line of chips, pretzels, crackers, bars, and other snacks rings in at an MSRP roughly at $2.98 — a price point close to that of its conventional competitors. Currently the brand is in over 4,000 retailers and expects to be in 8,000 to 10,000 retailers by the end of 2017.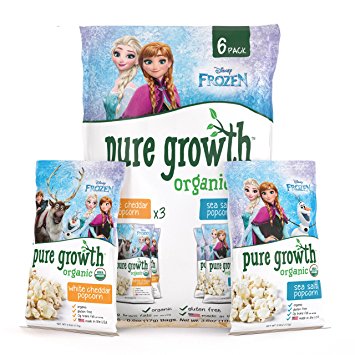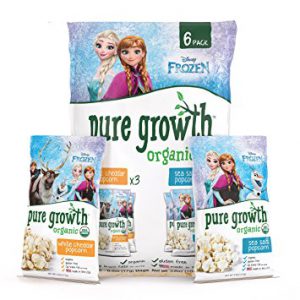 Co-founder, Chris Clarke has developed strong licensing deals for the young brand so that it features beloved children's characters from popular films including Frozen, Captain America, and Minions on much of its packaging. Clarke has a long history in the marketing and film industry, having founded the marketing agency Nitro, which later became part of SapientNitro, and currently has several film and television scripts in development.
Steve Hughes, Sunrise Partner and Co-Founder, told NOSH that the licensing deal was part of Pure Growth's appeal.
"If you take the Annie's Graham Cracker and put a Mickey Mouse graham cracker next to it, at a comparable price or better price position, that's the bet," Hughes said. "That you can provide mom the same or better integrity product as Annie's but you can bring something for the kid that's really meaningful to them."
With it's high costs and single-marketing focus,icensing can be a double-edged sword, though. While Pure Growth has seen rapid growth, the company is still developing a strategy emphasizing the brand itself, and not just the characters on it. Some of the line's products now feature no characters, just the brand name, and Sabrina Peterson, Pure Growth's Co-Founder and CEO, says that there's also room to play with packaging.
"One of the key things we're thinking through," Hughes said, "is how do you make that master brand of Pure Growth Organic something that moms over time look for and trust."
fPure Growth launched directly into Walmart, rather than a traditional natural retailer, to quickly achieve scale. The growth has allowed them to partner with larger co-packers right off the bat and keep costs down.
While on the surface Walmart may be seen as an unusual choice for a young, better-for-you and natural brand, Peterson said it was the perfect pick.
"If you come back to our brand thesis of 'organic for all,' we couldn't think of a partner that was better then Walmart," she noted. "Since day one, they've been offering the best prices for their consumer, and that's really what we want to do with organic."
While exact dollar amounts were not revealed., Sunrise was the only investor in the round. The brand's previous funding came from investment from friends and family in January, 2016.