Range Light Rebrands as Ridgeline Venture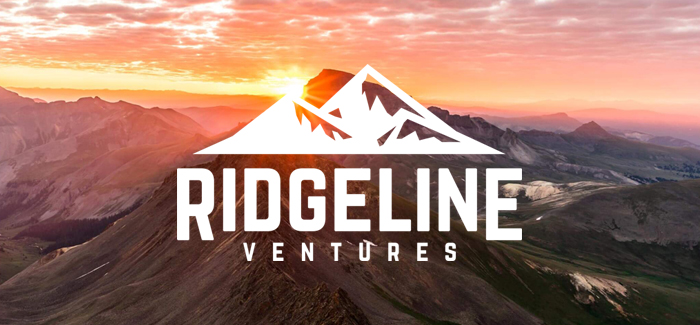 Boulder, Colorado-based venture capital group Range Light is ready to climb to new heights under a new moniker, Ridgeline Ventures.
Ridgeline decided to rebrand due to confusion around the name Range Light, which they found others confused with similarly-named technology companies. Ridgeline managing partner Luke Vernon told NOSH the name Ridgeline resonated with the team for numerous reasons.
"I wish I had some awesome story around that but I think anyone who has gone through a name change before either usually has painful memories that it takes way too long and can spiral in too many different directions with it," Vernon said. "We ultimately wanted a name that resembled something more active and something that wasn't too far off from where we were in terms of sound and look and feel."
Ridgelinewas founded as Range Light in 2014 by Erich Tengelsen. After leaving the financial trading industry, Tengelsen wanted to take a new path with his career and work with more entrepreneurs. The result was forming the venture capital company, and eventually, focusing on the health and wellness space.
"When Erich stepped back from his career, he really wanted to connect his passion with his profession. Rangle Light was really an opportunity to do so," Vernon said. "What he learned was that his passion around helping companies grow really centered around companies that are promoting healthy lifestyles. For us, we've defined it as natural foods and active lifestyle, and two thirds of our work is in the natural foods world."
So far, the roughly three year old firm has invested in seven companies. Its food investments include Bobo's oat bars, Simple Squares bars, Beanfields bean and rice chips and Noka smoothie pouches.
The firm has also invested in fellow Colorado-based fund, BIGR, which gives Ridgeline even more access to companies, according to Vernon. He noted that while some may consider BIGR a "competitor" to Ridgeline, Vernon sees them as a "partner."
Ridgeline differs from other venture capital groups in that it only invests its own capital; the fund has no outside investors. That autonomy gives the firm more flexibility in how much it invests in each company and what areas it focuses on. Vernon said the group has written checks of all sizes, ranging from $250 thousand in a young brand with high potential to $7 to $10 million in later stage companies.
Vernon added Ridgeline has been closely following companies that have built their initial sales completely online, eschewing brick-and-mortar retailers until later in their business lifecycle. While some venture groups wouldn't invest in an online focused food and beverage company because of its untraditional nature, Vernon noted the firm is not beholden to investors.
"We have the flexibility to pursue interests in areas that might not be cookie cutter for a lot of CPG investors," he said.