Perfect Bar CEO: 'It's Nice To Have Competitors To Add To The Set'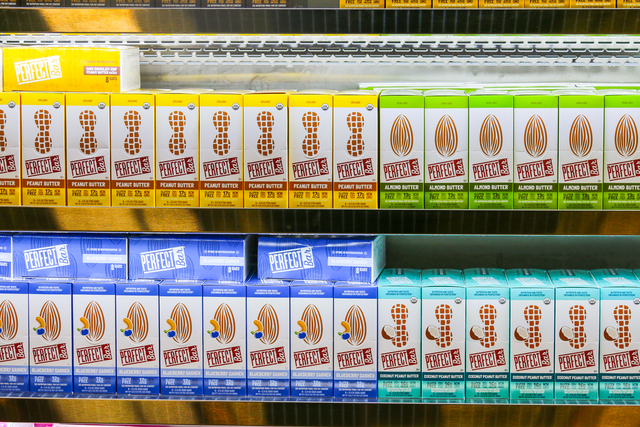 "Shop the perimeter." It's a habit, maybe even mantra, for many health-centric consumers looking for "fresher" options at their local supermarket. Long gone are the days of meandering through every aisle, collecting carriages full of shelf-stable pantry items — and the loss of foot traffic is hurting center-store brands trying to position themselves as better-for-you options.
To clear this hurdle, some brands are trying fresh new forms to help them avoid the center store altogether. Refrigerated snack bars are one fast-growing category that has emerged from innovation being applied against this new consumer shopping pattern.
Brands like Perfect Bar, Wella Bar and Fresh Bar are playing on the field of fresh, touting their ability to be both free from the preservatives and binders that their overarching category's products must contain in order to be shelf stable, and their ability to be where consumers are increasingly shopping.
Sales back up the consumer migration to the perimeter. According to a 2015 Nielsen report, U.S. fresh food sales increased five percent over the prior four years. With 99 percent of U.S. grocery shoppers buying fresh products, the perimeter aisles are a destination that even CPG giants like Campbell's — which has devoted an entire division to capturing the store perimeter — and Kraft-Heinz want to be in. It's no wonder, then, that numerous snack companies showcased their own versions of refrigerated bars during the Natural Products Expo West convention in Anaheim, Calif., this year.
Still, the category, while growing, faces obstacles. First is shaking loose from the family: of the more than 4,000 different nutrition bars on the market, only a handful are refrigerated, so the category is still unfamiliar. Then brands must tackle supply chain challenges ranging from distribution to production. Retailers are also unsure where the product best lives and why they're worth the investment of a store's limited — and lucrative — refrigerated shelf space, and customers need education regarding how a product iteration that has produced a shorter, not longer, shelf life is a better product worth the extra cost. Overall, not everything is cool for refrigerated bars.
Creating A Category
In 2005, Leigh and Bill Keith, along with six of their 11 siblings, created a business that brought the Perfect Bar, a family recipe that "happened to belong in the fridge," to retail. But the industry's climate had Leigh Keith, Co-founder and COO, convinced the company was going to fail.
"In 2005, walking into a Whole Foods or into a grocery store, it was like, 'Oh heck no! This just doesn't exist,'" Leigh Keith said. "Honestly, even functional beverages didn't exist back then, certainly not cold brews or kombuchas. We were just thinking this isn't going to work."
What the Keith family didn't realize was that Perfect Bar was actually not doomed, it was just a few years ahead of the fresh snacking era. The brand started with a 30-day trial in five Whole Foods Market stores, but saw sale success thanks to intense daily sampling efforts. It soon after expanded to the retailer's Southern Pacific region. Now, Perfect Bar has 12 core products, including its newest dark chocolate flavors, and is sold across the country in 12,000 stores like Whole Foods, Costco, Sprouts, Target, Wegman's and Stop & Shop.
Through strategic, regional growth and in-store sampling, Perfect Bar went from building a business to building a category. The company, which is widely regarded as the cornerstone of the set, is now being joined by companies like Wella Bar, Fresh Bar, Nutzo, B Raw and even Go Umami, a line of tofu bars. Danielle Livolsi, CEO and Owner of peanut butter brand Nutzo, told NOSH she thinks Perfect Bar "paved the way" for her new line.
"Those guys did an exceptional job of creating the space. It is all about Perfect Bar," Livolsi said. "Now stores are coming to us saying 'we love that this refrigerated section is blowing up.'"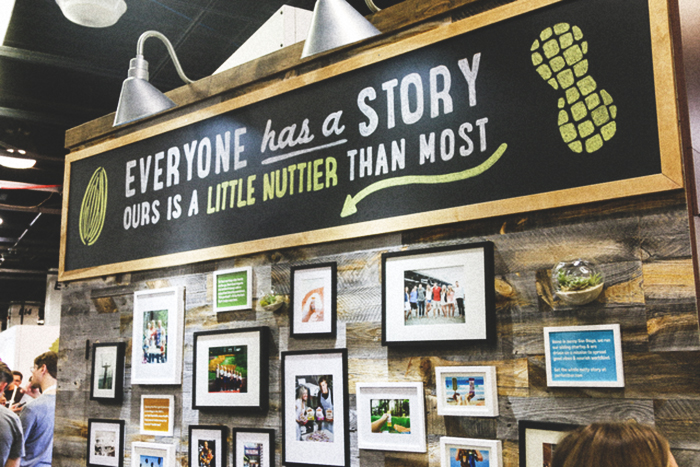 Building A Life On Shelves
Despite their increasing popularity, refrigerated bars have obstacles to overcome, like their sourcing and distribution. While managing an efficient supply chain is important regardless of the product, it is especially critical for suppliers, such as refrigerated bars, who deal in products with shorter shelf lives, faster turns demands and leaner inventory levels.
For many of these bars — which often have a shelf life of just 60 to 90 days — the characteristic freshness that gives the category its edge can also be the most challenging to explain to retailers and consumers. Though the bars have a limited shelf life compared to center-store bars, most can stay outside the fridge for up to 24 hours before being consumed, Fresh Bar's Co-Founder Tom Johnson told NOSH. Perfect Bar can maintain its integrity outside of refrigeration for up to one week.
Broker John Maggiore told NOSH these bars most appeal to and target the "everyday consumer" stopping in for their daily kombucha or coffee, and an on-the-go snack.
"I think one of the category's advantages is that immediate consumption play," Maggiore said. "But I think one of the biggest obstacles they need to clear is [communicating] that it doesn't have to be eaten right away, unlike yogurt where you are questioning it after two hours."
Austin, Texas-based Wella Bar cofounders Deborah Nease and George Ghilarducci added that they've been most successful explaining the texture changes of their product by comparing it to natural peanut butter.
"Like natural peanut butter, if you take it home and put it on your shelf, the oils will separate," Nease said. "It's the same with the bar. For food safety, it's fine to eat [within 24 hours], but from a consumer quality standpoint it needs to be refrigerated."
Still, transporting a product with a limited shelf life can be problematic and each bar brand tackles it differently.
Johnson said his products are stored frozen and then transported on a refrigerated truck to distributors and retailers. Others, like Wella Bar, are partnering with distributors that specialize in fresh foods to get their products to market quickly. Wella Bar named FoodMatch, which produces, imports and distributes chilled Mediterranean products, as its distribution partner in December. Nease and Ghilarducci said FoodMatch's experience and prior buyer relationships has allowed them to speedily get their product to stores and catch the wave of what they think is a booming category.
Wrangling Retail
Perfect Bar may be on the road to success, but it's not one without bumps — which both the category pioneer and its fellow explorers are still navigating. When Fresh Bar launched in 2012, Johnson said confusion over the bar's location was something he faced regularly.
"It was simple things like when I would call a store, they would ask me if I'd like to speak with the dairy manager or the granola manager or the produce manager. And I would be like, 'well, I'm not sure,'" Johnson said.
Currently, there is not a consistent home for refrigerated bar brands across retailers, although this is not a challenge specific to this emerging category. Maggiore said innovation has been changing and challenging grocery floorplans for decades. He added that if a category helps generate sales and momentum, retailers will find a home for it.
"There really wasn't a water section in the store to begin with," Maggiore said. "Poland Springs pushed for that aisle."
Still, outside of the center store aisles, there is limited room to grow. And in a space that's lucrative for retailers, every square inch counts. To satisfy being in the same space as dairy and functional beverages, refrigerated bar brands need to turn over just as quickly or take up the least amount of room on shelves as possible. Bill Keith, Co-founder and President of Perfect Bar, told NOSH that's why the brand came out with their vertical box.
"When we started, our box was seven inches wide," he said. Flipping the box on its narrow side, "allowed for 2.5 times more product in the same space as our previous box, so profit per square inch put us in a place where we could compete with these beverages that have a fast turnaround."
Company-contributed coolers are also adding more inches to available refrigeration space, giving the category a merchandised space to prove its sales and increase its velocity with less risk to retailer bottom lines. Perfect Bar said it owns about 100 branded coolers, and that it has seen two to four times growth of sales per store where they have placed a cooler compared to those without one.
For others in the category, coolers aren't always an option. The initial purchase is expensive and the upkeep can become a logistical issue. Additionally, many of the retailers where these brands are sold don't charge slotting fees, which might be giving the category room to grow.
"There's something to be said for riding the wave as well," Maggiore said. "If Perfect Bar continues to keep growing, retailers may make more space available in coolers in front of the store, and if that happens, do they want just one brand or will they get more?"
The greatest uncertainty surrounding refrigerated bars is how the piling costs of manufacturing, distributing and retail placement will ultimately affect the bars' MSRP, which already can ring in at up to $4 per bar for consumers. Currently the retail price has not deterred natural and specialty market shoppers, but as brands branch out into conventional channels, it is unclear whether they will hit a self-made ceiling.
Bill Keith doesn't think so. He said Perfect Bar has found great success in club stores and has seen budding interest in mainstream retail stores looking to better position themselves in the fresh and health markets. But for right now, Keith's main focus is growth: his own and the category's.
"It's nice to have competitors to add to the set and make more of a destination for consumers," Bill Keith said. "They go into a store and know where to look."