NOSH Live 2017 Winter Highlight Reel: Morning Edition
NOSH Live Winter 2017 attendees were hungry for industry insights on Thursday morning, but they definitely got their fill before the day was through — arguably, even before lunch.
The event at the Loews Beach Hotel in Santa Monica, California, was packed with presentations discussing topics ranging from how to build a brand with purpose to investment strategies and insights. In between sessions, the networking breaks buzzed with actionable advice and founding stories from longtime CPG leaders and industry trailblazers.
Here are a few highlights from the morning sessions at NOSH Live Winter 2017.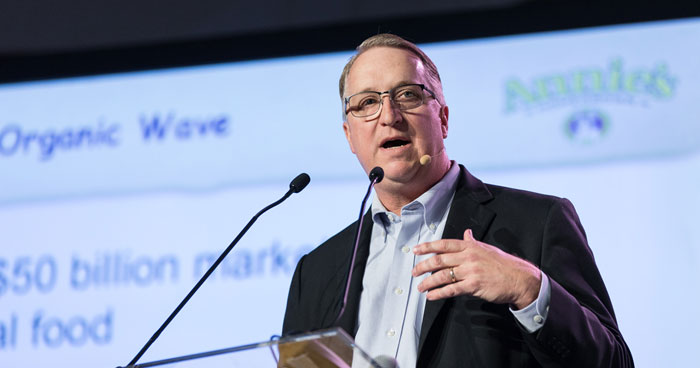 Accepting the Challenge: Driving Business and Social Impact
John Foraker is no stranger to building mission focused companies. But the co-founder and CEO of HPP baby food brand Once Upon A Farm and former CEO of leading natural and organic food company Annie's wasn't always sold on the idea of building a company around a mission statement or "purpose."
Kicking off the day's speakers, Foraker recalled a story about how in the early days of Annie's a coworker approached him and suggested creating a mission statement for the company. Foraker's response? "Screw mission."
After ultimately embracing the concept of mission, Foraker said, the company saw a major boom in sales and a deeper connection with consumers. It was then, he added, that he realized mission's impact.
"So define it early," Foraker advised during his presentation, noting it is as important as defining the brand.
The next step after defining a mission is to apply those principles to all business decisions.Those decisions need to take both immediate business goals as well as longer term scaling into account.
He added that surrounding yourself with a team who also believes in the company's purpose is vital.
"Your people are the reason you are going to be successful," Foraker said. "We weren't perfect and neither were they but we grew together and we helped to drive that impact."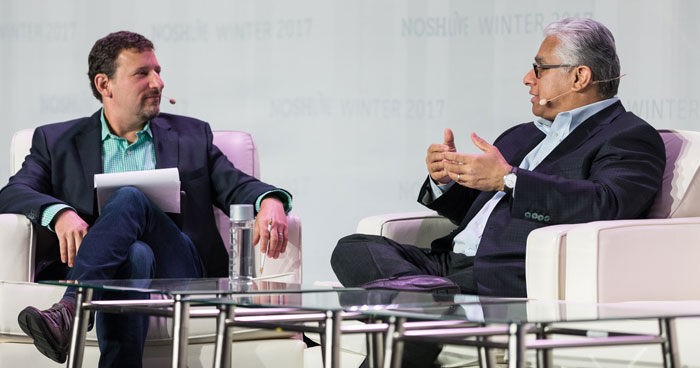 Vision, and Valor, and Value: Financing the Mission
When Adnan Durrani came up with the idea to launch a Halal-focused food brand, many said he was crazy to do so. Now, the CEO and founder of American Halal Co, Inc. — which markets the Saffron Road brand of culinary cuisine and plant based protein snacks — is the first Halal product to be sold nationally in the USA. According to Durrani, he got there by understanding his relationship with money and the "value of his values."
"Really understand your relationship with money because money is a funny thing that will make people do things that you don't want to do," he advised. "I'm not saying these things because I'm enlightened, I'm saying these things because I've been burned."
During his presentation, Durrani gave advice on the best way to work with investors when it's time to scale a brand. He told attendees to be clear with any potential investors about long term expectations and to maintain your power as the company's leader in any deal, especially in terms of veto rights.
"Every entrepreneur has to be opportunistic in the beginning, but there will come a point when you have to start thinking about the long term: what is the big idea, what is the partnership you want to create here?"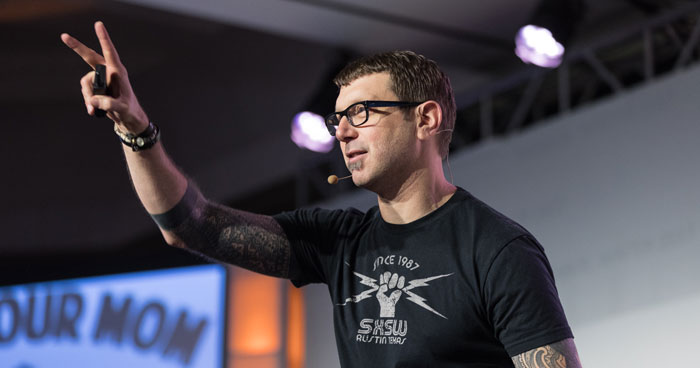 The Customized Consumer
Neil Grimmer disrupted the baby food industry with Plum Organics, and now as founder and CEO of nutrition customizer Habit Inc. is positioning his new company to have a similar impact on the emerging trend of personalized nutrition.
Grimmer spoke about the cyclical rise and fall in popularity of specialized diets from Atkins to paleo, noting their appeal faded overtime because of the way the food industry as a whole as portrayed nutrition to consumers.
"One thing we have always gotten wrong is that we have always taken a one-size-fits-all mentality from food," Grimmer said during his presentation. "2017 is the year of you."
Grimmer noted that after industries like retail and technology have embraced the idea of personalization and customization, this acceptance is just starting to trickle into food. With Habit specifically, consumers take blood tests in order to see exactly how their bodies process fats, carbs and proteins. The data is then entered into a nutrition dashboard that curates diets, recipes and best meal solutions.
"You all deserve an owner's manual for your body," Grimmer said. "We believe food can transform lives one plate at a time… That is our mission."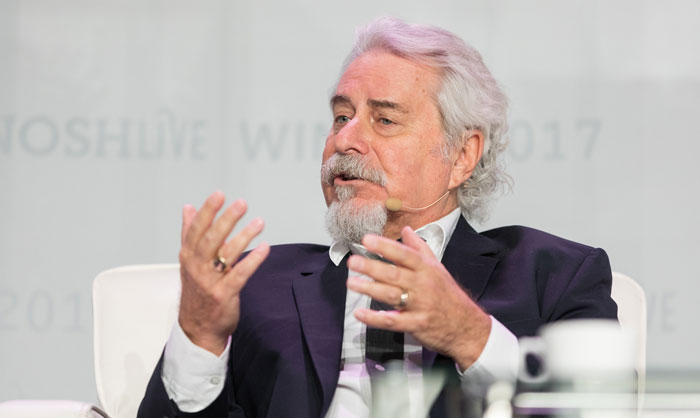 Food, Grocery, and Where it's All Headed
The grocery store has evolved in recent years but, according to supermarket guru Phil Lempert, the evolution is just beginning.
Lempert discussed the way trends across food will shape the ever changing retail environment. He noted that consumers' demand for fresh foods has so far caused the most change in grocery store floor plans from aisles to open "marketplaces."
"The average consumer spends 22 minute on shopping on trips at least 2 times a week but a lot of that time is wasted wandering the aisles. That will be gone… and there will be a lot of CPG companies who don't fit into this and will go out of business."
According to Lempart, as niche brands' footprints continue to grow, some — dependent on product type and consumer — are seeing a huge potential for business online. Ecommerce has the potential to be challenging for brands with products that need demo-friendly environments. But, Lempart said that doesn't necessarily mean brick-and-mortar anymore, as demos can happen anywhere, from a conference to a street corner.
Just like retail strategies are not one-size-fits all, Lempert said product categories also need to be more flexible.
"The more we try to fit products into a box, the more we will fail," he said. "The industry needs curiosity."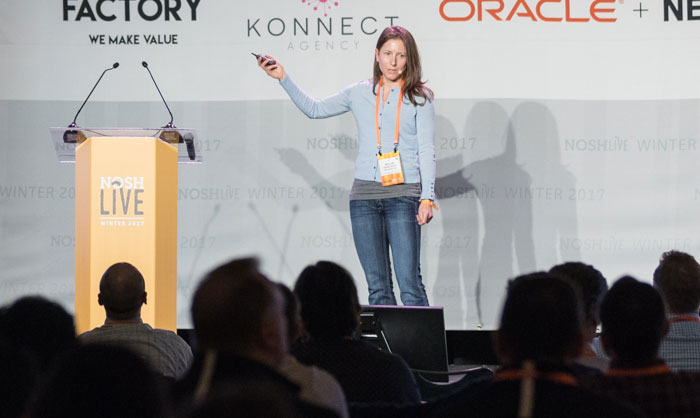 State of the Union: The Marketplace for Food Companies
The biggest threat to the CPG industry? Consumers, according to investment banker Janica Lane.
Lane cited a survey in which 71 percent of CEOs responded that changing consumer preferences and demands have been the most disruptive force within the food industry. As a result, emerging health and wellness brands that meet these expectations and show high growth potential are the most appealing to investors looking to put capital into a new company.
"Every category is crowded, but [emerging] brands keep on winning because they're doing something different," she said during the presentation.
Specifically, Lane said investors are excited by companies with sustainable growth, long term relevance, standalone viability, sustainable margins, digital capacity, a clean-label proposition, and an ability to share efficiencies. She noted that companies working in fast-growing food categories — like refrigerated meals and desserts, natural and organic, soy or gluten free, and plant-based — can expect significant interest from investors. .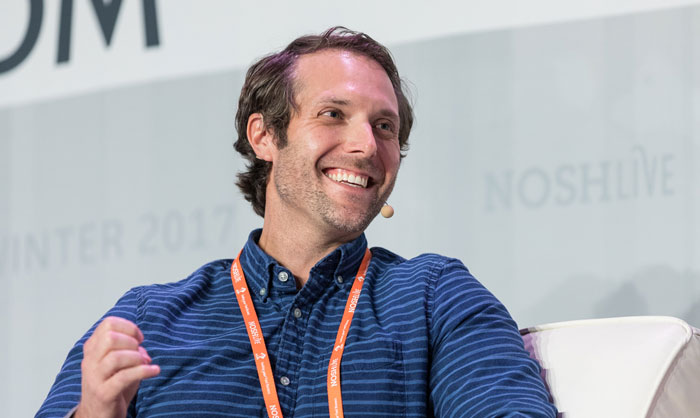 Do What I Say, Not What I Did: Building the Brand
Chronicling the journey of his mission-driven company, Tyler Merrick, founder of natural gum brand Project 7, discussed the good, the bad and the "F5 Tornado" moments.
Merrick explained how four years ago the brand launched its gum line in major retailers nationwide, and then proceeded to lose them all within six months due to a poor product and scaling inefficiencies. He needed to start over from scratch.
After performing a honest and sometimes painful brand autopsy, Merrick pinpointed four fatal flaws: His gum was not unique, he spread himself too thin with cross-category launches, he built too large of a team and he misunderstood his target consumers' needs. .
Moving forward, the brand relaunched with bold and innovative flavors like birthday cake and mojito that were picked back up by many of the same core retailers who had left. Now, Merrick said he will keep in mind those lessons learned in the company's next venture — a move into high-end confection products like gummy bears — as well as his company's founding mission of helping others.
"The thing I am most passionate about is, even in midst of all of that, that we were able to keep what we started off to do," he said. "Four years ago, I wasn't sure we were going to be able to do that."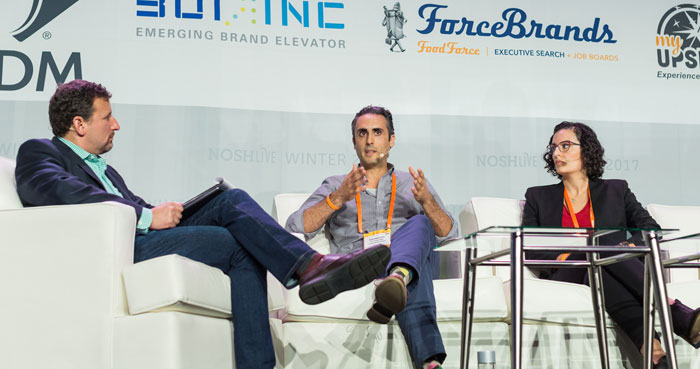 Investor Profile 1: The Millennial Investor
The investment team behind Hot Pockets, Echo Capital Group, is hyper focused on the power of millennials, and they believe the rest of the food industry should be, too.
Closing out the morning presentations, Benjamin Levy, VP of Echo, and Sabrina Merage Naim, a principal for the group, spoke about how this demographic is changing the industry and in turn the investment community. But unlike in food, Levy and Naim noted that the investment community has been slower to adapt to support brands looking to identify with these young consumers.
Naim advised entrepreneurs to look for investors who come from a single source fund or family office because they are able to focus on the brand instead of reporting to other partners. She also noted that brands who consider themselves to be new or cutting edge shouldn't necessarily rule out partnering with established firms, as long-standing companies bring deep experience in manufacturing and sourcing, which is part of a playbook that is still applicable to the food space today. For Echo, Naim calls that the "Hot Pocket lure."
"Hot Pockets may not be the sexy new thing anymore, but at time it was a revolutionary product," she said.