NOSH Live 2017 Highlight Reel: Afternoon Edition
There is no such thing as an afternoon slump at NOSH Live. Monday's event at the Metropolitan West in New York City had a morning packed with educational sessions— and the fun was only just starting.
Presentations continued throughout the day on topics ranging from what's trending in Whole Foods Market to scaling and selling your business. There was also a food fight between five brands looking to win the second annual NOSH Live Pitch Slam. After the show, attendees hit the Lovage Rooftop for a buzzing after party sponsored by Food Force.
Here are a few highlights from the afternoon sessions at NOSH Live Summer 2017.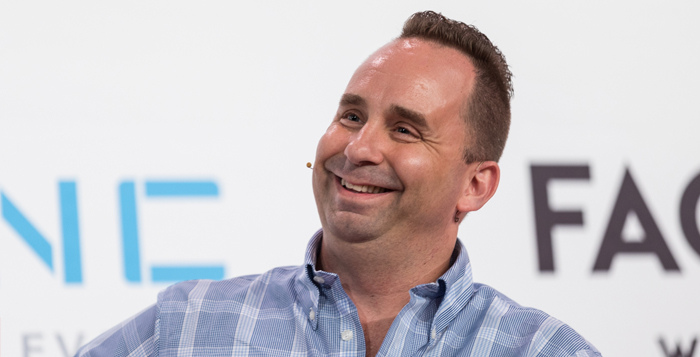 Whole Foods Regional Grocery Buyer: 'Real Work Happens After You're Approved'
Doesn't the saying go if you can make it in the Northeast region of Whole Foods Market, you can make it anywhere? John Lawson, Whole Foods' Northeast region grocery buyer, agrees. In his presentation "Trendspotting in Whole Foods Market," he said the region is filled with consumers looking for bleeding edge trends.
"I think we have more risk takers in the Northeast than we do in other regions," he said. "We can help prove out that something is going to do well on the shelf in a certain category."
So what's proving out so far in this region? "Everything to do with coconut," full-fat items, lard, and better-for-you desserts. But it takes more than a trendy product to see Whole Foods success. "Getting on the shelf is actually the beginning of the journey not the end of the journey," he said.
Chex Finer Foods Talks How to Build Better Regional Distribution
There have been lots of changes within the distribution business since Chex Finer Foods was started by Jeremy Isenberg's family in the 1960s, but regardless, Isenberg said at its core it is still a people business.
During his presentation "Breaking the Established Partnership Paradigm," Isenberg talked about the importance of collaboration and shared passion with all the brands he works with. "We tend to get behind things we believe in too so if you know who you are and what you want to grow up to be, it's easier for us to get behind it too," he said.
Isenberg looked to in-store execution, merchandising, brand management, and "willingness to hit the accelerator" as keys to success in regards to market strategy.
"Be prepared, be patient, and as my wife always says, pack snacks," Isenberg said.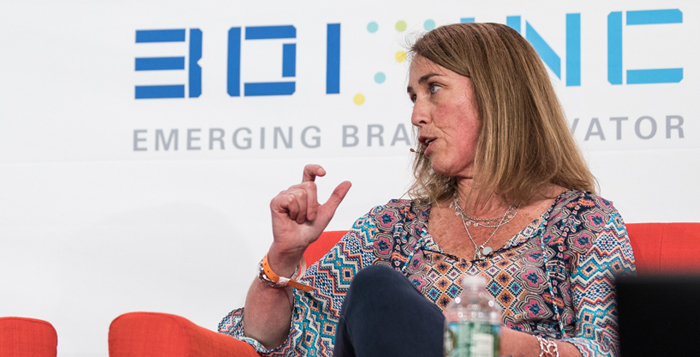 Tate's CEO: 'Don't Mess With the Power of the Cookie'
When Maura Mottolese, CEO of Tate's Bake Shop, joined the Long Island-based cookie company in 2014, she knew that even though she needed to bring organizational process to the company in order to scale, there was one thing she absolutely could not touch: the cookie itself.
During "Baking Resources in the Cookie Avalanche," Mottolese described the balancing act of "harnessing [employee] passion, without alienating folks but still driving lots of change." Mottolese enacted a five-year growth plan to help the company use data to learn more about sources of its growth and become strategic of its "must win battles."
She said at the end of the day, the original Tate's brand would always be successful based on the product itself. "This 'sacred cookie' is the thing that got Tate's where it is today… and it will also be the thing that gets Tate's to the next level."
Beechwood Capital's Larry Kahn On How to Attract Growth-Stage Capital Investment
There's a gap in the investment world, according to Larry Kahn, partner and managing director of Beechwood Capital.
During his talk on growth capital, Kahn spoke about how funds like his are working to bridge that gap through partnerships with disruptive brands. He said he's aiming to not only provide capital, but also to supply resources and expertise of value.
When partnering with entrepreneurs, Kahn said he is looking for brands that have strong leaders with a vision, proof of concept and the ability to platform, even if they have a small initial funding base.
Food and Beverage are a significant focus of Beechwood Capital, with current investments in Banza, Foodstirs, and WTRMLN WTR. Kahn described the company's recent fund placement with Banza as the perfect example of an attractive partnership in the food space. "It's a differentiated product that can change consumer taste and move the needle," he said.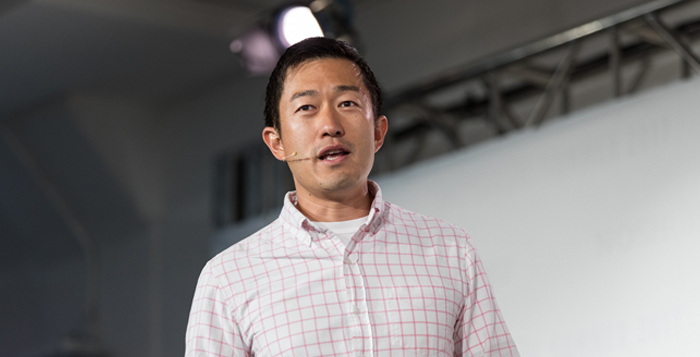 Encore Consumer Capital's Bill Shen Talks Surviving in a 'Sea of Jerky'
Duke's Meats didn't always want to be a shorty sausage meat-snack company.
Bill Shen, director of Encore Consumer Capital, spoke about Thanasi Foods' investment in the meat snack company during his presentation on the role of investment funds in scaling and selling businesses.
"It was a sea of jerky and it was very crowded," he said. "It became very clear to us that we did not want to compete against everyone else in the jerky category. But we did have this 'Shorty.'"
Shen said they went "all in on Shorties" because of their nutrition attributes, strong flavor profile, and trendiness of the protein category. He said the brand's ability to stand out in a crowded category helped to position the brand for it's most recent acquisition by one of the largest food companies in the world, Conagra.
Shen and Kahn Join Forces to Talk Investment Landscape
Innovation may be the key to enticing investors and disrupting the industry, but Shen and Kahn agree hard work and collaboration are the keys to successfully navigating those new partnerships.
Though the investors come from different backgrounds– one wanting minority, the other looking for majority stake in companies– both said there is a mindset of "rolling up one's sleeves" they identify with during the session "Deal Discussion: Exploring the Market."
"I like the idea of being in trenches," Kahn said. "Both of us are the kinds of investors that are relatively involved or fairly involved in the day to day work of our businesses."
But the waters are rough for investors, too. There are many suitors looking at the same brands, making the competition costly and intense. Still, both agreed on the great potential for many companies and investments in this space.
"If we didn't believe we could continue to be successful in this space, we wouldn't be here," Shen said. "It's not changing our behavior, just encouraging us to get out there and communicate more and communicate better about our story and why we are a great partner."
Bill Weiland Shares What it Takes to Work in Natural Stores
Bill Weiland reviews more than 100 new brands every six weeks; over a thousand in a year. Of those brands, the founder and CEO of Presence Marketing picks up less than two percent of them to move through his national brokerage.
In his review process, Weiland told the audience he concentrates "on the art or the craft" during his presentation, "The Winning Combo: Stores, Brokers, Investors and Buzz." He said while many investors look to the people or team, he does not. Instead he told the crowd he focuses on finding "the right product in the right category."
"Most entrepreneurs aren't going to make good CEOs; I'll make that bold statement," he joked. "[But] I also think there are tons of examples where the team was right and the food was wrong, and it didn't succeed."