New Center Takes On Non-GMO, Plant-Based Ingredient Research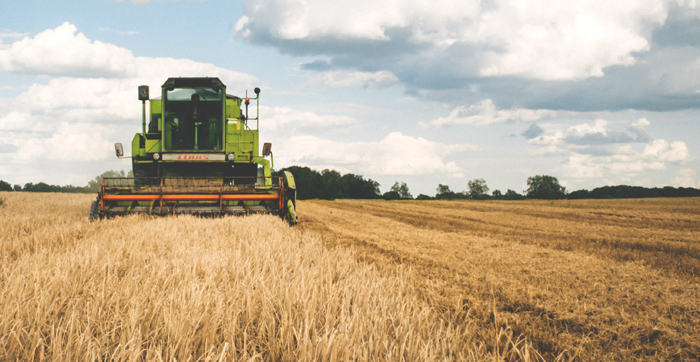 Applied Food Sciences (AFS) is going "back to the very beginning" — the beginning of food before genetic modification, that is.
In January, the Austin, Texas-based ingredient supplier, which specializes in botanical extracts for food, beverage and supplement flavoring, opened a research and development center to use plant-based science to examine how the evolution of food shapes the current and future food supply. AFS hopes the research will help it to understand how companies can continue feeding the population in a healthy way while meeting both environmental and nutritional needs.
Christine Fields, Vice President of Scientific Affairs for AFS, told NOSH that the center's main objectives are all rooted in the same question: "What was the need to genetically modify this crop in the first place?"
"We see answers like, 'Well, we needed to make it more resistant to a pesticide,' or 'We needed to make it more resistant to a specific weed that may be out there,'" Fields said. "But if you really go back to the very beginning — to chemistry and to how plants really turn on and off genes — you realize that you can do that without genetic modification. We are not transcribing genes or changing the DNA of [a] specific plant. We are just allowing the plant to change itself based on the environment that it's in."
The campus, located at the University of Iowa's BioVentures Center, sprawls almost 50,000 square-feet and is comprised of molecular biology labs, analytical and materials research laboratories and a pilot production plant. It is privately operated by AFS, though the partnership with the university does include some shared resources and support from its community. Still, the forward-thinking facility has a costly price tag. The equipment alone has cost the supplier millions of dollars, Fields noted.
AFS has conducted similar research through centrally located third party groups over the past two decades, but the company wanted to be more integrated in the solution-driven research from start to finish. Fields said the company's investment into research was a direct response to its more than 100 beverage and 60 food clients demand for cleaner ingredients. The goal is for the company to be able to respond to consumer trends, like Non-GMO, with less overall cost to both the farmer and the user.
AFS also touts having a Midwest presence to allow its researchers to directly connect with the farmers who grow their products, as well as the processors who use plants for their value-added end products.
"We really want to be able to help farmers and understand the changes they're seeing, the way their growing conditions are and how some of the things they are doing from an agronomic standpoint can affect the overall tendency of plants and their overall yields," she said. "In order for us to keep sustaining [society's] demands…we are going to need to change some of the ways we are doing things so we have a long-time supply and so we understand how it impacts the health and wellness of plants."