Industry Leaders: Consumers 'Biggest Losers' in Animal Welfare Rule Withdrawal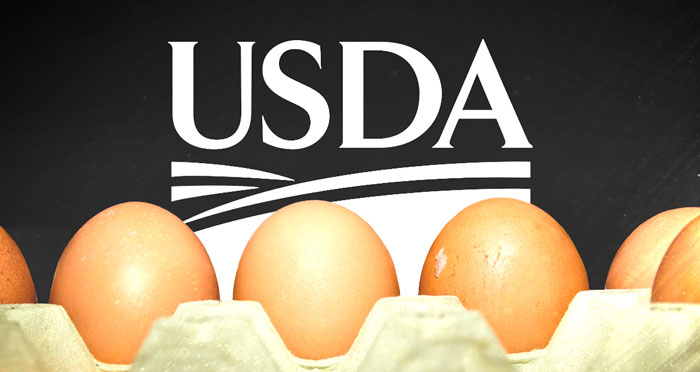 Friday's announcement that the U.S. Department of Agriculture would decouple animal welfare standards from federal regulations around organic certification has caused outcry and debate among natural and organic food industry leaders.
On Monday, the USDA announced that it was withdrawing from the Organic Livestock and Poultry Practices rule, passed in April, 2016, as part of a 14-year push for federally regulated organic animal welfare standards. Designed to strengthen animal welfare criteria across all livestock used in organic products from beef or chicken, to dairy and eggs, the rule was scheduled to be enacted in January 2017, with all organic suppliers and farmers required to meet the new specifications within five years. Since then, however, it was delayed three times and then further escalated in September when the Organic Trade Association (OTA) filed a lawsuit against the USDA that alleged the agency violated the Administrative Procedure Act through intentional stalling.
Now, the OTA and its allies believe the rule's withdrawal will impact food sourcing, pricing and certification, both for packaged and fresh food alike. If the decision to kill the animal welfare ruling remains final, the OTA said, it will — among other obstacles — create a challenge for those organic brands that have already embraced the proposed welfare standards to communicate their points of differentiation from other Organic certified producers who haven't made the same investments.
Following the decision, the OTA issued a statement addressing their current lawsuit and their reaction to the decision to withdraw the regulations:
"It is against this overwhelming public input that USDA ignores growing consumer demands for food transparency… Most striking is the administration's continued confusion that organic standards are mandatory rather than voluntary. Farmers, ranchers and businesses choose to be in the organic marketplace, and Congress intended that industry and consumers work together to develop organic standards. This action undermines that goal."
In anticipation of the USDA's continued attempts to kill this regulation, the OTA filed an amended complaint in Federal Court last Friday. The lawsuit stands and the OTA will continue to fight in court, according to OTA spokesperson Maggie McNeil.
The OTA is not alone in their strong reaction to the decision. The welfare rules were widely supported by the industry. Of the 47,000 comments the department received this fall during the last public comment period for the regulation, 99 percent were in favor of the rule becoming effective without further delay. Only 28 comments argued for the rule's withdrawal.
Due to the support, lobbying groups, non-profits and companies including Organic Valley, Stonyfield Farms, Pete & Gerry's Eggs, National Co+op Grocers and the Accredited Certifiers Association expressed disbelief over the decision.
Stonyfield's Director of Organic and Sustainable Agriculture, Britt Lundgren, said she thinks the move "shows that this current administration does not have high regard for the voice of the consumer or the farmer who has been… calling for this improvement."
Pete & Gerry's Eggs cofounder Jesse LaFlamme told NOSH he was "disgusted" by the withdrawal and thinks that consumers and the organic industry as a whole will be the "biggest losers" as a result.
Other advocates for the animal welfare rules expressed concerns that the decision to kill the regulations stemmed from political ties to large corporations, including ties between Sonny Perdue, the Secretary of the Department of Agriculture, and large agricultural brands. Brian Levin, Perky Jerky's "chairman of the herd," referred to it as a "clear indication" of how the administration is running.
"It is just about getting the fat cat fatter," he said.
But not all industry leaders are upset about the rule's dismissal. Specifically, the egg and poultry industries have questioned the rule's standards for indoor and outdoor stocking densities for avian living standards. Ken Klippen, former VP at the United Egg Producers, and John Glisson, the current VP of research programs at the U.S. Poultry and Egg Association, both told NOSH they were pleased to see the rule withdrawn because they felt the new standard would have caused major food safety issues across both fresh and packaged foods.
Research has shown, Platten explained in documents sent to NOSH, that eggs from small flocks of chickens are more likely to be contaminated with Salmonella than most conventional eggs, which typically come from larger flocks. The concern around livestock illness in outdoor conditions also inspired the National Egg Farmers to release a statement last week urging Kraft foods to reconsider its cage-free policy due to food safety concerns.
Glisson said applauded the OTA's intent to improve animal conditions, but said the rule's advocates lack experience and knowledge around poultry production and disease control. Platten added that he doesn't object to having standards, but that "mandating outdoor access when it could lead to more avian influenza is simply reckless."
Still, some industry leaders think large suppliers are in favor of the withdrawal because it will give them the ability to charge consumers premium pricing for organic items without having to incur the additional costs that come with meeting welfare standards. Some brand leaders disclosed to NOSH that they are nervous about competing on shelf with companies who can potentially undercut them on price.
"It's going to hurt these smaller guys and folks who are really trying to be mindful of animal welfare because they are going to have to spend more resources on consumer education, while also spending more on production," Levin said.
Other natural players, like the retailers within the National Cooperative Grocers Association (NCGA), are worried less about margins and more about maintaining transparency.
"Our customers expect organic products to meet or exceed the organic standards, including animal welfare provisions for consistent, meaningful outdoor access and indoor space that allows animals to express natural behaviour," NCGA CEO Robyn Shrader wrote in a statement. "If the organic standards are not met, and thereby our customers lose faith in the organic standards and animal welfare provisions therein, this would be an irreparable harm to all cooperative stores that sell organic products."
Levin noted that in the future, he expects brands will rely heavily on third party certifications to show how companies are going beyond the USDA's standards to give consumers the ethically-produced products they are seeking. However, while third-party certifications like the Global Animal Partnership (GAP) and Certified Humane have a growing presence in the natural channel, SPINS data shows that consumers are less aware of those certifiers in the conventional channel.
For Levin, an entrepreneur who chose to certify his jerky product lines as GAP over organic, it's the lack of consumer awareness regarding animal welfare and budding certifications that will be the plight of brands across all categories moving forward.
"We've embraced the GAP standard and it's great… But in the end, they don't have the brand recognition of USDA organic, which is a standard that everyone knows about," Levin said. "There are so many regulations that I am for getting rid of, but in this world [of] transparency this is exactly the opposite. This is where we need to go deeper."
LaFlamme went further, saying he thinks the impact of this decision has the potential to adversely affect all certified organic products, even those made without livestock.
"The challenge for all organic products using this brand is that when consumers learn of a significant gap in integrity like these factory organic farms, it really tarnishes all products," LaFlamme said. "It makes the consumer question the process for growing organic wheat; it makes them question the process for producing organic milk, or making a granola bar out of all those ingredients. It brings a consumer to question whether they can trust the USDA Organic seal across all categories."