Animal Welfare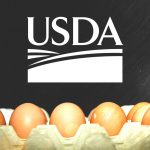 Friday's announcement that the U.S. Department of Agriculture would decouple animal welfare standards from federal regulations around organic certification has caused outcry and debate among natural and organic food industry leaders. Now, the Organic Trade Association and its allies believe the rule's withdrawal will impact food sourcing, pricing and certification, both for packaged and fresh food alike.
Global Animal Partnership (GAP), creator of North America's most comprehensive farm animal welfare standards, today expands beyond its meat standards and launches GAP 5-Step® Animal Welfare Rating Standards for Laying Hens and Animal Welfare Rating Standards for Pullets.
Applegate, the nation's leading natural and organic meat brand, is committing to transforming the lives of millions of chickens in its supply chain. By 2024, Applegate intends to elevate and third-party verify its standards for broiler chickens to be consistent with Global Animal Partnership (GAP).
As part of its ongoing dedication to corporate responsibility, Kellogg Company announced today its plans to build on its commitment to animal welfare by sourcing only cage-free eggs for its foods and eliminating gestation stalls from its pork supply chain by the end of 2025.
Today, duBreton, North America's #1 producer of Organic and Certified Humane Raised and Handled pork, announced its commitment to raising 300,000 more crate-free pigs by 2018. This move represents an investment of $30 million and is one of the biggest announcements ever in advancing the crate-free farming movement.