Experts Weigh In on Listeria Outbreak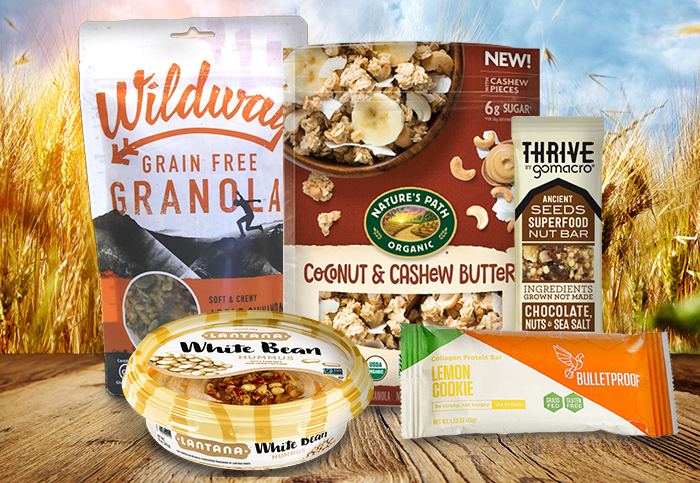 More than 10 U.S. food companies issued voluntary recalls for products vulnerable to listeria last month — and the contamination is stemming from issues with a supplier, according to the individual recall notices.
The recalls were traced back to one of the largest nut and dried fruit suppliers in the U.S., Canadian supplier Bedemco, which also operates as Hudson Valley Farms or HVF Inc. Bedemco did not return Project NOSH's request for comment.
Listeria monocytogenes, a bacterial pathogen that can cause fever, nausea, vomiting and even death, is most typically found in seafood, produce and raw dairy products, but the current string of recalls stems from issues surrounding nuts. Products impacted by the recalls include protein bars, granola, hummus and nut butters. Though testing in each of the brands' individual manufacturing facilities did not find the presence of listeria, because the bacteria was found in a Bedemco factory, all brands pulled the products out of caution. So far there have been no reported illnesses linked to these recalls.
A large majority of last month's voluntary recalls were issued by the Canadian Food Inspection Agency (CFIA), with the FDA helping to facilitate. Bulletproof, GoMacro, Wildway, Trader Joe's, Fresh Foods, Lantana, Marketside, Nature's Path, Nature's Promise, Woodstock, Market Basket, Publix and Wholesome Pantry were all affected. Project NOSH reached out to Bulletproof, Macro Bar and Nature's Path, who did not respond or declined to comment.
Bulletproof provided some additional context in its recall notice, stating that its cashew supplier was notified about a positive test for listeria during the week of June 15. The producer who processes the cashews to make the butter regularly tests its production equipment and did not find listeria, the notice elaborates.
Bulletproof's bars are currently listed as out of stock on the company's ecommerce site, though it is unclear whether supply issue is related to the recall.
Pulling a product that a brand has tested in its own facility numerous times without issue can cost a company upwards of hundreds of thousands of dollars, according to food and beverage attorney Justin Prochnow.
"If you are an ingredient supplier and the contamination happened at your facility, you could easily be facing millions of dollars of damages as all of the companies using that ingredient are going to be looking to you to be reimbursed for replaced product, attorney's fees, potential product liability actions from customers," he said. "If you are a brand owner and your supplier files bankruptcy, like in the Peanut Corporation of America, you are going to have to take the losses yourself, which can include lost product, stocking fees, recall fees from retailers, attorney's fees."
Beyond the cost of a recall, there's also a marketing impact that can result in unplanned and unwanted expenses. Former Kashi innovation chief and JPG Resources advisor Jeff Grogg added that for consumers, navigating recalls and understanding food safety becomes confusing– and that's not good for them or for the industry's sales.
"The mass media coverage of these events is often very surface level, and often seems to imply negligence or bad intent where it often doesn't exist," Grogg said. "There's often a lack of perspective on how incredibly safe the food supply is vs sensationalism regarding a recall. The food industry vs. restaurants are a lot like plane vs car crashes. You are far more likely to get sick in a restaurant than from the grocery store, but just like an airplane crash – a Kraft recall is news and the local burger joint isn't."
Still, recalls are becoming news more frequently than ever before. In 2016 alone, there was more than 750 food recalls reported, 20 percent more than the year before. But that doesn't mean food is becoming increasingly unsafe, FDA spokesman Jason Strachman-Miller told NOSH.
"There are a lot more hits coming up because there is better technology to find this in the environment than there ever has been," Strachman-Miller said.
Because of this, Prochnow said no amount of testing or safety measures can guarantee that a brand won't have to issue a recall at some point in their brand's life.
"In many situations, such as with [Jeni's Splendid ice cream], a company did everything right, tested product, followed [Good Manufacturing Practices] and still ended up needing to initiate a recall due to notice from a customer," he said.
Across the board, sources interviewed told NOSH that large scale recalls like this are a perfect example of why the industry needs the newly enacted Food Safety Modernization Act (FSMA), which will be going into full effect this year. The act requires companies to have a preventive plan in place, with procedures on enacting and monitoring things like zoning, cleaning and disinfection, cooling systems, heating steps and pre-treatment of raw materials. But even with these measures, LeAnn Chuboff, the VP of Technical Affairs for the Safe Quality Food (SQF) Institute noted during a presentation at the Summer Fancy Food Show that "contamination happens."
"We are dealing with two inconsistent things: food and people," she said. "Even in the best run company with best sanitation, [contamination] happens."
When contamination does occur, Prochnow said he thinks it's "paramount" for companies to have good communication with supply-chain partners and customers. Strachman-Miller agreed, saying companies that handle listeria outbreaks with openness and honesty are in the best position for success post-recall.
"I think any firm who handles a listeria outbreak or any foodborne outbreak or contamination with as much transparency as possible is what is going to be the most beneficial for their customer base of course and hopefully for their business because they will be building trust by acknowledging when there is an issue," he said. "But for us, the concern is protecting the health of the consumer."