ePac Aims to Offer Local Printing for Local Brands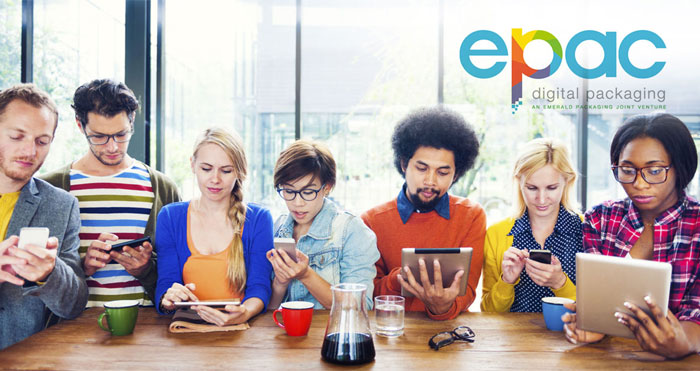 Digital printing company ePac Holdings announced last week that it will open its second flexible packaging plant this fall in Boulder, Colorado. For the company the intent is clear: to expand within one of the country's thriving natural food hotbeds.
ePac Boulder will be a 15,000 sq.-foot micro manufacturing facility supporting local consumer packaged goods companies of all sizes, from start-ups to national brands, according to the company. It's part of ePac's focus on serving locally-based food brands.
ePac plans to open 15 similarly structured plants across the U.S. over the next three to five years. Though the company would not confirm any potential plant sites, executives did say they see the presence of natural and organic food businesses as a key characteristic of any location they eventually select. In addition to being physically closer to clients in order to build deeper relationships, the company also wants to bring more jobs back to the U.S., said Dustin Steerman, EVP of ePac Boulder. Currently, he noted, overseas packaging brings in $2.5 billion annually.
Since opening its first plant in Middleton, Wisc. in June 2016, much of ePac's quick growth has come from the natural products industry, according to Steerman, who said the company felt encouraged to look for opportunities in Colorado and, eventually, other highly populated natural food areas. Over the last year, he said, natural companies have been a primary sales driver for ePac, growing at eight percent, compared to conventional brands, which grew .5 percent.
"We enjoy the opportunity to work closely with brands in the natural and organic space," Steerman said. "We are receptive to what that space has to offer and we are finding there's a huge need for what we can provide."
Digital printing is not a new concept in the packaging business, but ePac believes that it is the only North American company to specialize solely in the technology. It's a solution that has drawn the attention of small brands that have faced prohibitively expensive setup and printing fees with traditional printing methods, according to Steerman. He said that along with a reduced environmental footprint compared to conventional printing, ePac also enables custom printing, reduces manufacturing lead time, and eliminates startup costs.
Grain-free snack company Nuts About Granola has been a client of ePac for almost a year and recently worked with the company on its recent rebrand. Nuts About Granola cofounder Sarah Lanphier told NOSH that during this rebranding process, ePac helped negate pain points around price and turnaround time that she hadn't been able to navigate prior.
"We saved a lot of money because we didn't have to go through plate processing and the time it takes to do that," Lanphier said. "Because of this, we were able to then go to a trade show with printed, finished packaging. We only needed 1,000 of each for the shows and we know we have the flexibility… to reorder more and get it within two weeks, which means we don't have to have inventory on hand or very little if we do. Especially for startup brand that doesn't have a history with forecasting, this helps to not sink a lot of money into inventory."
Lanphier added working with ePac helps the company be flexible regarding regional packaging, as well as more responsive to consumer and buyer feedback. "Brands can be a little more creative because those limiting factors are gone," she said.
ePac is not the only company looking to back the thriving natural food brands in Boulder. From investors like BIGR and Boulder Food Group, to design firms like Interact and marketing shops like the Sterling Rice Group (SRG), many food industry leaders grew up in the town. Clif Harold, executive director of the Boulder Economic Council, told NOSH that while the state of Colorado has identified food and agriculture as a key industry for the state, he feels this is especially true in Boulder.
"We have achieved a critical mass — a self perpetuating, virtuous cycle, if you will — of businesses, of products, of investors, of entrepreneurs," Harold said, "And that's especially true in the natural foods space."
Still, the city has limited data surrounding how many natural food companies currently do business in Boulder, simply because what constitutes "natural" is hard to define. However, according to the Colorado department of labor and employment, there are just under 10,000 employees throughout all food services and accommodations in the city of Boulder, which is significantly greater than the average for comparably-sized cities. That, along with Boulder's rich history of and reputation for fostering innovative entrepreneurs in the natural space, is enough to make ePac confident with its expansion.
"We're at the great epicenter of the natural and organics industry," Steerman said. "We want to support the growth of that ecosystem, work first hand with these businesses, and learn from their needs. That's invaluable."