Cookie Chips CEO Talks 2017 Plans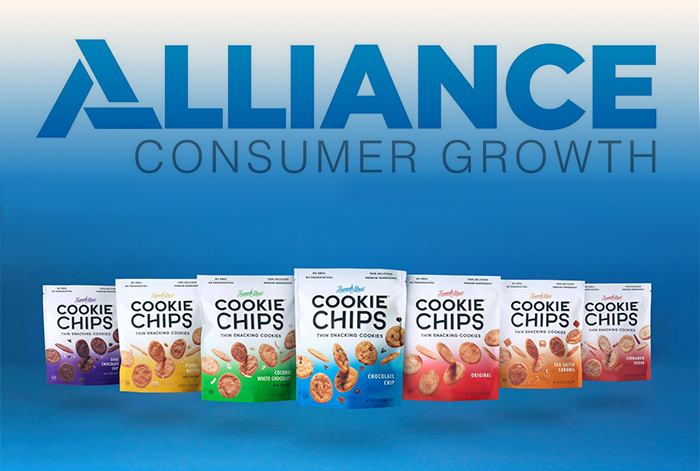 Just under a year ago, Alliance Consumer Growth (ACG), a private-equity fund, announced an investment in HannahMax Cookie Chips. The cookie brand, which was started in the early 1990's by baker Joanne Adirim, was known for its innovative line of thin, crunchy cookies. Yet by the second half of 2016, it was apparent the brand needed a seasoned vet to help the company move into the next phase of its growth.
Long-time natural products CEO Jane Miller was recruited for the role and stepped into the position in December 2016. Miller, whose background in snacks and bakery gives her insight into the category, told NOSH she is ready to take the company to the next level with a new look and sales strategy.
"[The founders of Cookie Chips] knew that they couldn't do it on their own. This is what so many entrepreneurs run into," Miller said. "You have a great idea, but you can [only] take it so far."
Miller's first goal is to develop a revised sales strategy that focuses on increasing velocity. The brand has "cleaned up" some of the accounts which Miller said no longer align with the company's goals, such as Burlington Coat Factory; she also noted that the sales team has been restructured to better service the company's present needs.
"By the end of [last] year, even before I started, it was clear to a number of people that we probably had more people than we needed for a company our size. So a number of people went on to other opportunities," Miller said. "We're building a new team that's more the right size and skill set for our growth stage."
Currently the product is on shelves with a variety of retailers such as Target, Walmart, Stop and Shop and select divisions of Kroger, as well as smaller, regional players like Gelson's and Roche Brothers. As part of this new growth strategy, Miller and the sales team will focus on building in-depth relationships with these key retail partners to increase marketing support with promotions, demos and displays.
"Smaller companies sometimes get enamored with the idea of building distribution as quickly as possible and getting in as many doors as you possibly can. And from my experience, it's better to go deep with customers and really build a velocity story because it's not just about getting it on shelves," Miller said. "Our strategy going forward is [who] are the customers that are going to make us famous? The 10 customers we really want to focus on? And then let's go super deep with them."
Miller noted many retailers have already held category reviews for the cookie set, giving the brand about six to nine months to build out its velocity story before approaching new retailers. The goal is for that narrative to include communicating how the brand can be disruptive within the cookie set.
Unlike a traditional cookie, which is eaten as more of an "occasion" after a meal, Miller said cookie chips can be eaten as more of an "impulsive snack." The brand is also more of a social food to be shared among friends, much like a chip or cracker.
To help attract new customers, Cookie Chips dropped its packaging size from 6 oz. for $4.99 to 5 oz. for $3.99, allowing the brand to be on sale at a more conventional price of at two for $6 or $7. The brand also shrank its packaging height to better fit on middle, eye-level shelves.
Trevor Nelson, ACG co-founder and Managing Partner, told NOSH that while Cookie Chips may seem to be up against a plethora of competitors from the likes of Chips Ahoy! to Oreo, Cookie Chips sales are mostly incremental for retailers, according to research. In short, a Cookie Chips customer just isn't buying other cookies.
"If you look at mainstream retail today, there has not been a massive shift in the category from legacy brands to next generation brands," Nelson said. "What we believe the Cookie Chips brand stands for today — and what it will stand for once we are able to generate greater consumer trial and awareness — will be a value system that truly is next generation."