Clear Labs Lands $16M to Improve Food Safety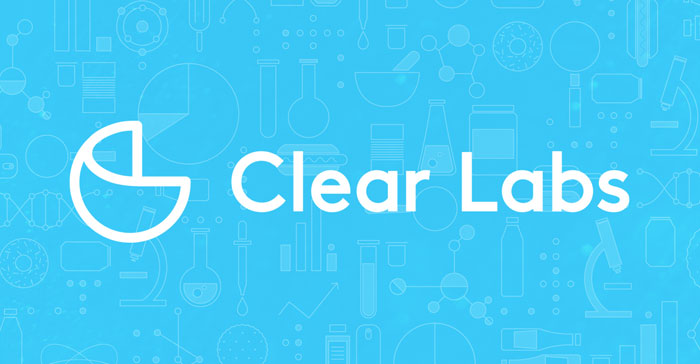 Developments in food technology are altering more than just product innovation. Using next-generation proprietary technology based on DNA sequencing and data management, California-based Clear Labs is seeking to modernize food safety, efficiency and authenticity throughout the industry — and it's a system that investors are embracing, too.
Earlier this summer, Clear Labs announced it had closed a $16 million series B round. In December 2016, the business had announced the round's close at $13 million, but decided to extend the round due to increased interest from investors. This latest round of funding was led by Wing VC and included Google Ventures, Tencent, Khosla Ventures, along with repeat investor Felicis Ventures. The company has raised $25 million to date.
Clear Labs offers brands a proprietary system of next-generation sequencing (NGS) tests and software that can be implemented in the client's own lab or that of a third party certifier. The system allows brands and retailers to identify food fraud and verify the authenticity of ingredients, and also to improve the traceability and safety of their own products.
Historically, NGS been used for personalized medicine and cancer research; however, Mahni Ghorashi, co-founder and chief commercial officer at Clear Labs, said he thinks the technology could have a wider array of applications in the food space. And it seems investors agree.
"This is a really unique point in time — new technologies are shaking up the way we think about food, for the better… Clear Labs is helping to lead that revolution," Gaurav Garg, founding partner of Wing VC and now a Clear Labs board member, told NOSH. "We expect Clear Labs to become the leading name in food testing and safety, helping brands streamline their food safety programs and eliminate blind spots in their supply chains."
Unlike the targeted testing methods that have been used across the food industry for the last decade, NGS allows companies to look for a broader range of key safety indicators — such as fraudulent ingredients, bacteria, mold and allergens — in fewer tests and with less false positives, the latter of which can cost a company thousands of dollars per incident. Until recently, NGS technology was financially inaccessible to many manufacturers and retailers, especially younger, emerging brands. However, since 2008, the cost to sequence a human genome fell from around $10 million to roughly $1,000, according to the National Human Genome Institute.
"NGS is a huge upgrade in the industry in terms of the breadth of questions it can answer at any one time, as well as the depth of resolution that you are able to go," Ghorashi said. "It's like upgrading from an old backyard telescope to the Hubble," he added, quoting Eric Brown, director of the Food and Drug Administration's division of microbiology.
The company's proprietary technology has only been on the market for a little over a year, but has already been used to conduct hundreds of thousands of tests that have been used to curate one of the largest molecular food databases in the world. While there are other companies utilizing NGS, Ghorashi told NOSH that these competitors are "very limited in their offerings."
Clear Labs' client list is currently split between brands/producers and major retailers; however, Ghorashi said the company plans to use the new capital for for brand-based product development. A new version of its system developed specifically for manufacturers is scheduled to launch in early 2018. Ghorashi said he expects the company will then seek further investment to support an expansion of commercial operations of the company and grow its customer base.
"[It's] where we believe we can really create a great deal of value for the industry," Ghorashi said. "[Recalls] average about $10 million an incident, but they can climb way higher than that in a bad incident so both from an economic and health perspective they are quite devastating. So that is where our company is putting more of our attention and time."
Clear Labs' isn't the only company looking to improve food safety through improved testing and data analytics. IBM announced last week that it's collaborating on a blockchain system with giants like Walmart, Unilever, Nestlé and Dole. As DNA sequencing and blockchain technology become faster, the lag time between observing an outbreak of foodborne disease and pinpointing its source could shrink dramatically. The cloud of digital information, compared to food's complicated and messy paper tracking system, then makes sharing that sequencing knowledge faster and easier.