Chef'd Develops Partnership with Gelson's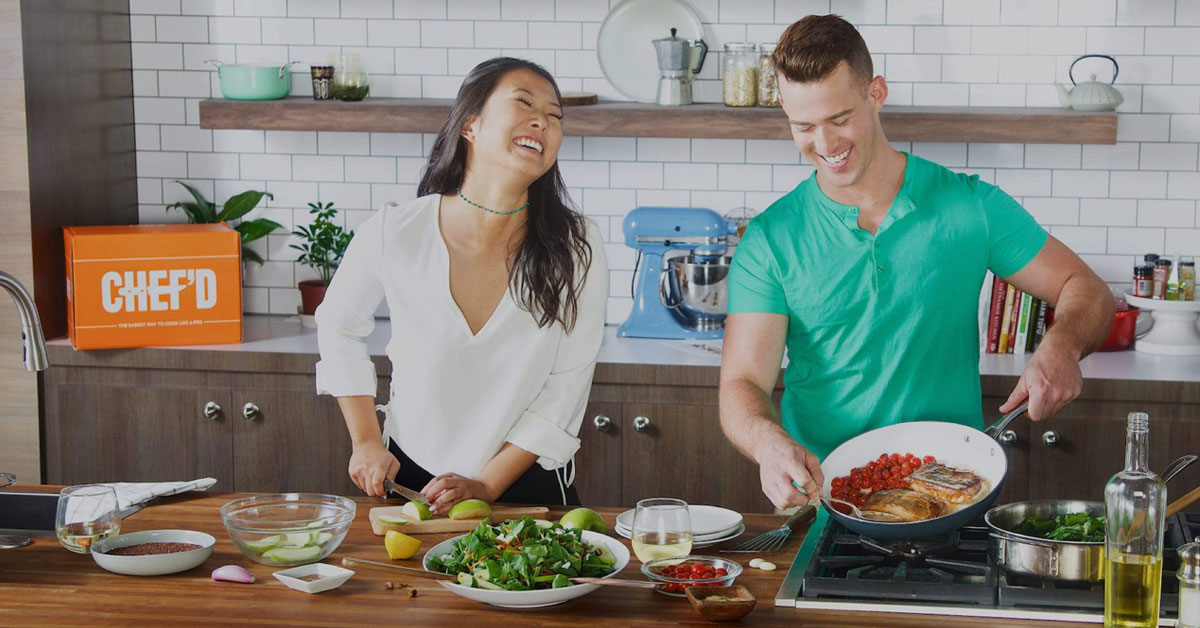 While much has been made of the plummeting stock of subscription meal kit company Blue Apron, the news out of the meal kit marketplace as a whole is not entirely bleak. Hot off of a $25 million investment from Smithfield Foods, this week meal kit marketplace Chef'd announced a partnership with West Coast retailer Gelson's to bring 12 of the company's ready to cook meals into stores. Each meal retails for $24.99 and feeds two adults.
The launch kicks off Chef'd's push into retail. "Chef'd has the ability to sell our recipes anywhere consumers are shopping for food; online or in brick and mortar," Robert Jones, Senior VP Business Development at Chef'd, told NOSH. "We want to be where consumers are shopping for food."
Jones added that consumer research found 36 percent of consumers said they would purchase meal kits in stores.
While the launch is only with one Gelson's location, Jones told NOSH that the company plans to expand chain wide in the coming months. By the end of 2017, Chef'd is forecasting that its kits will be in 200 to 300 retail locations.
Other retailers have experimented with launching their own meal kit solutions in stores. This week Kroger announced that it would be expanding its Prep+Pared meal kits from four stores to 37 over the next month. Natural products retailer Whole Foods Market previously announced that vegan meal kit Purple Carrot would be sold in its North Atlantic stores and Salted meal kits would be sold in some Southern California Stores.
Gelson's had previously announced in January that it too would sell Salted meal solutions, which include everything needed to cook dinner but meat. Gelson's declined to comment for this story.
One advantage for branded, online meal kits to move into retail is lower customer acquisition costs, which comprise a significant expense. In its IPO prospectus, Blue Apron noted "Our growth will depend in part on our ability to cost-effectively launch marketing campaigns that attract and retain customers and successfully promote awareness of our brand."
Chef'd — which has partnered with brands including Coca-Cola, Quaker, Soy Vay, Barilla, Frontera, Foodstirs and Beyond Meat — already distinguishes itself from other meal kit companies with its lack of a subscription model. Instead, consumers visit its meal marketplace weekly and individually select the meals they would like as one-off purchases.
But with the Gelson's launch, the company's model becomes even more differentiated. Jones noted that while its online marketplace is a B2C or e-commerce play, its in-store meal kits are a B2B or wholesale/retail play. Jones added, "Chef'd essentially has two business lines leveraging our technology, recipe development, test kitchens, culinary staff, Partners."
SaveSave