With 1908, Savage Tries to Clean Up in Food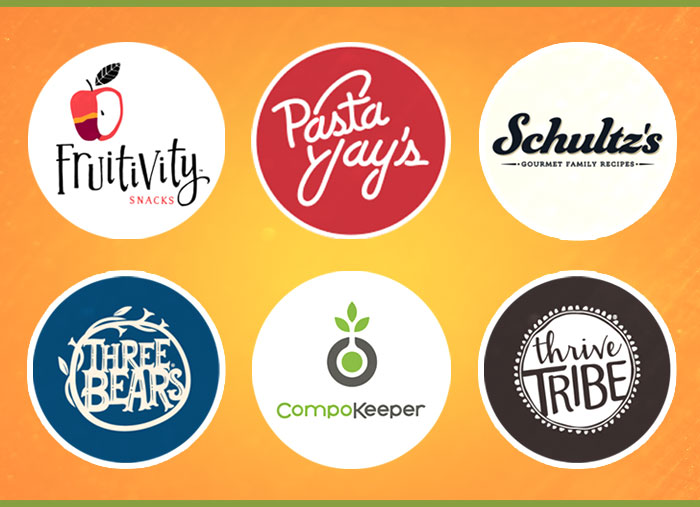 While Steve Savage has been bringing environmentally friendly brands to the table for decades, it wasn't until recently that they were the kind you could eat.
In 1990 Savage founded compostable food service product line Eco-Products, which was later sold in 2012 to the Waddington Group. Savage then turned to consumer products, backing better-for you food brands and cleaning products under the corporate name 1908 Brands.
But cleaning up in the food aisle has been more arduous than Savage expected, and as a result, 1908 has decided to take some time to digest.
Nevertheless, it's been a busy year-plus for the company, which now has eight brands under its umbrella. In the past year alone, the company has acquired three companies, launched one brand from scratch, and licensed the name of another. The portfolio now contains two cleaning lines, two snack brands, two condiment brands and one brand that largely focuses on breakfast.
It's a fix-and-grow operation: Savage's primary strategy is to acquire brands that are struggling in their current incarnation.
"We buy distressed, struggling companies that have a great product, they just need a lot of help," Savage told NOSH. "Our marketing team is best in class. We can take a brand, make it look new, cool and with our product development team add new SKUs so we can have horizontal growth to make the product relevant on the shelf."
The work doesn't just include a surface level makeover. 1908, says Savage, will then seek to lower costs 50 to 60 percent by switching manufacturing to its own facility and improve taste.
After the product is ready to go to market, the company plugs it into its existing sales and broker network and starts showing it to buyers. As part of its sales strategy, Savage said, the company only focuses on shelf-stable condiments, snacks, cleaners and breakfast items in order to limit the number the number of buyers they have to communicate with. When Savage adds, for example, another bar brand, the 1908 buyers already have a relationship in place for their other products.
Collectively, it's a formula that other founders have tried to replicate with "holding" companies such as Healthy Brands Collective and GreenSpace Brands.
"I think it's an interesting model because a lot of smaller companies are too small and the entrepreneurs don't have the experience necessarily to run them cost-effectively, they get too much overhead in place, they may not understand how to negotiate contracts with co-packers and they don't get economies of scale with a sales team," Michael Burgmaier, investment banker and co-founder of Whipstitch Capital, told NOSH. "Sometimes two or three sales people across three or four brands can be highly effective, especially if the products are sold to the same buyer… Once buyers get used to and trust a certain person or holding company, they're more willing to take something else a company might offer."
Still, there is a limit. Savage believes he's hit the maximum number of brands that his brokers and sales representatives can take on without adding to the team, and he's not quite ready to take that step.
When he is seeking out a new addition, Savage starts by looking for a category he feels is ripe for innovation. 1908 then identifies category leaders that might be up for sale and approaches them.
Savage told NOSH that a perfect example of 1908's strategy was the company's acquisition of Appleooz, a dried fruit company. Since its acquisition, 1908 rebranded the line as Fruitivity and has expanded it from two SKUs to eight. Savage says the new line brings "excitement" to the "boring" category of dried fruit.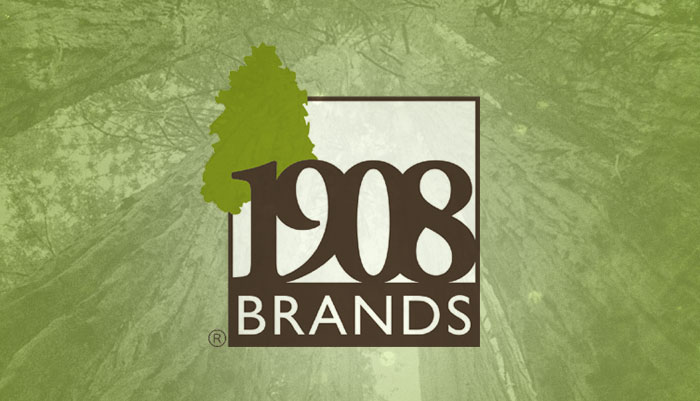 If 1908 can't find a company for sale, Savage said, 1908 will likely enter the category regardless. When 1908 wanted to enter the bar and breakfast space, it launched the Three Bears brand from scratch. However, he said, launching a brand from scratch has proven to take more time then refreshing an existing line.
"[The past year] was a stretch and I think Three Bears has somewhat suffered from all that activity," Savage said. "We still haven't launched our bars and squeeze packs and I think it's mostly because we just haven't had the time, energy and resources to do it."
Despite Three Bears' slower ramp up, 1908 has seen door counts rise exponentially and its products are now sold in 12,000 to 15,000 retailers, Savage said. In 2017 the company expects to go from $5.5 million in sales to $10 million and double sales again in 2018.
However, for Savage, there's still more to be achieved.
"[Those sales are] a very successful year. That's about as successful as you can get in this category," Savage said. "But to me that's slow growth and if I only had one brand, it would be even slower. Fortunately I have eight and four of them are driving it. This business takes a long time."
Part of the issue, says Savage, is that the food industry sees very slow sales and reset cycles. When running Eco-Products, he was able to grow the company from $5 million to $45 million in a year because if a company wanted his product, it could be ordered and hit customers in a matter of months. With food, Savage has found that it's not nearly as fast.
First, said Savage, a food brand takes longer to get ready for market. Product testing, getting nutritional facts, setting up manufacturing and solidifying the right cost of goods takes far longer than he thought it would when founding 1908. Then once a product is ready to go to market, the waiting is still not done.
"Not only it takes so long to launch a product, but the decision making at the retail level is a lot longer than I anticipated as well. I didn't quite realize that there's one review a year and if you don't make it you have to wait a whole other year," Savage told NOSH. "Even if you do get accepted it's one to two months before the planogram comes out and then another two to three months before you get an order and then another one to two months before you're on the shelf. So the sales cycle is considerably longer than I anticipated."
In order to allow for this longer cycle and give his brands more time to succeed, Savage has decided not to take on any new brands with 1908 until at least January of 2018.
"Our mission right now is to take our eight brands and make them successful," Savage said. "It's not necessarily about how many brands you have, it's really all about the brands being successful in changing categories. There's no point in having 12 brands when four or five are struggling, that's not nearly as good as having six killing it."