Listeria and Foreign Matter lead to Sabra, Clif Recalls
In less than a week, two major brands — Sabra and Clif Bar — and a store brand from retailer HEB have all announced recalls due to manufacturing issues.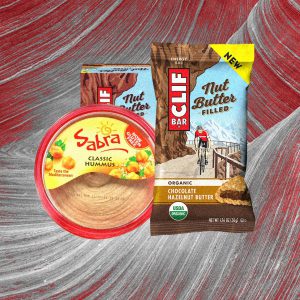 Sabra Hummus
Strauss and Pepsico joint venture Sabra Dipping, announced a recall of many of its hummus products due to possible listeria contamination. The recall comes after listeria monocytogenes were detected by the Food and Drug Administration (FDA) at the company's manufacturing plant in Colonial Heights, Virginia.
The company, which is best known for its Middle Eastern style food products, suggests that consumers and retailers discard any of its hummus products with "Best Before" dates of up to January 23, 2017. The company's guacamole, yogurt, and salsa products do not seem to be affected by the recall, according to the statement.
The company said it has since conducted a "thorough and extensive factory-wide cleaning and sanitation procedure," according to Sabra's Facebook post.
"Beyond that, we continue to work very closely with internal and external food safety experts to identify any additional steps we can take to even further enhance our efforts," the post continues.
This is not the first time Sabra has had an issue with listeria contamination. Last year, the company recalled 30,000 cases of hummus nationwide, according to the FDA.
Clif Bar
Though free of listeria woes, Clif Bar & Company also initiated a voluntary recall of one production run of its Chocolate Hazelnut Butter CLIF Nut Butter Filled energy bars. According to a statement by the company, Clif is recalling the lot "out of an abundance of caution," Small plastic pieces were found in a limited number of bars sold in the U.S.
The recall is particularly unfortunate timing as Clif only launched its new Nut Butter Filled bar line this summer and products are still entering retailers. The line includes coconut almond butter, chocolate peanut butter, chocolate hazelnut butter, and classic peanut butter filled bars.
HEB Baby Food
Texas retailer HEB is also dealing with concerns of foreign objects being found in its products. The company issued a precautionary recall for 19 varieties of its baby food last week after a small piece of rubber was found in a single package, according to a statement from the grocery store chain.
Though there has only been one reported finding and the store is calling the issue an "isolated" incident, it has launched a full investigation "to ensure all safety measures are being taken when manufacturing the product." The FDA was notified of the recall.