Garden Fresh Gourmet Kicks off C-Fresh's Venture Into Refrigerated Soups
After a September quarterly earnings call in which it reported a decline in overall soup sales of 3.8 percent, The Campbell Soup Company — and in particular its fresh focused C-Fresh direction — has a new, premium arrow in its quiver: refrigerated, ready to serve soups.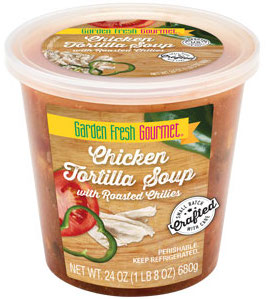 This month Campbell's announced that its brand Garden Fresh Gourmet, which operates under C-Fresh, would launch four new refrigerated soups.
The launch, along with another soon to be released refrigerated soup line called Souplicity, is an attempt to move Campbell's presence in the soup category out of center store and into the fresh case and perimeter.
Garden Fresh Gourmet, which was acquired by Campbell in 2015 for $231 million, previously had produced more snack-centric products such as fresh hummus and salsa, chips and dips.
Todd Putman, General Manager, C-Fresh CPG, says the new direction presents a unique opportunity for Campbell's. "While it currently represents a small portion of the $5.9 billion soup category, fresh refrigerated soup grew 9.4 percent in 2016 and is expected to grow 44 percent by 2020, which is roughly $115 million," Putman said. "We saw an opportunity to insert Garden Fresh Gourmet into the category by leveraging our small-batch capabilities with Campbell Soup Company's extensive expertise in soup."
The line will be produced out of the C-Fresh fresh soup production facility in Everett, Wash. rather than at Garden Fresh Gourmet's recently expanded headquarters in Ferndale, Mich. There are four flavors in the new line: chicken noodle with kale, chicken tortilla with roasted chilies, broccoli cheddar with parmesan and tomato with parmesan.
The flavors are slight twists on classic soup flavors. "Ultimately, we learned that people want familiar flavors with a modern, fresh, culinary twist," said Putman about the flavor direction. "Our Garden Fresh Gourmet soups are crafted with easily recognizable ingredients that you could find in your own pantry."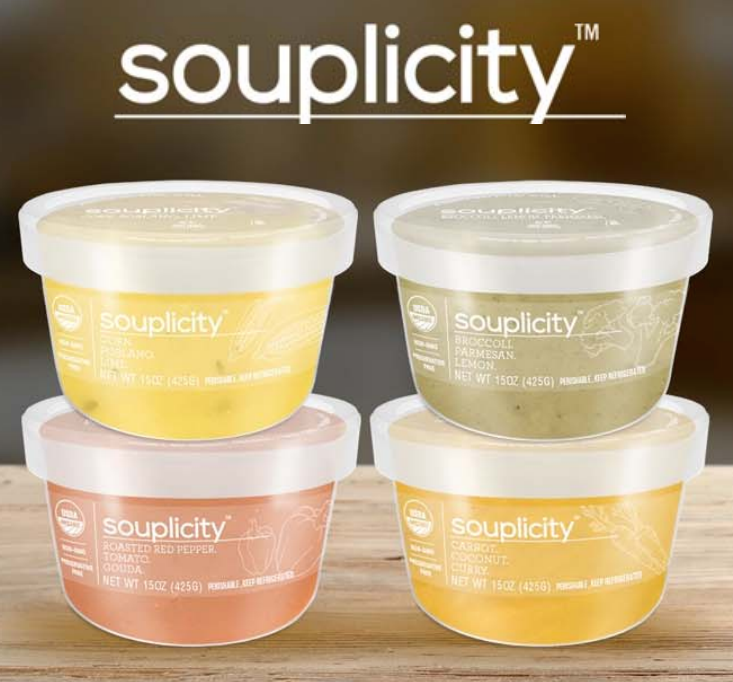 This direction differs from that of Souplicity, which will be positioned as an "ultra-premium" organic offering. Putman says the strategy with Garden Fresh Gourmet and Souplicity mirrors the approach that C-Fresh has used with premium brand Bolthouse Farms and its ultra premium line, 1915 beverages by Bolthouse Farms.
An image of the Souplicity line was shared with analysts at the summer 2016 investor day, featuring cleaner packaging and flavors such as broccoli parmesan lemon, carrot coconut curry, roasted red pepper tomato gouda, and corn poblano lime.
The new lines are also intended to help Campbell's tackle another audience: millennial shoppers. "Recent research suggests that 78 percent of consumers are trying to eat more fresh food, and consumer behavior has shifted dramatically as millennials exhibit a different approach to eating," Putman noted. "Research has shown that twice the number of millennials versus non-millennials only shop in the perimeter of grocery stores."