Foodstirs Raises Funds & Adds Fleishman To Team
Just a few short months after launching in Gelson's and regions of Whole Foods Market, once online-only baking mix and kit brand Foodstirs has announced two milestone developments to facilitate its growth. Not only has the company closed its first major round of funding, but it has also added CPG veteran Greg Fleishman as COO and co-founder.
Foodstirs, which counts actress Sarah Michelle Gellar as a co-founder, previously raised a friends and family round to launch the business. At the time, the company was focused on solely e-commerce and baking kit subscriptions.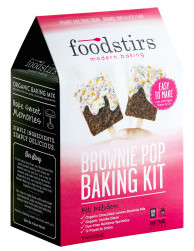 The as-yet-undisclosed Series A round brings in repeat investors such as Mucker Capital and Presence Marketing Founder and CEO Bill Weiland, as well as new investors including Cambridge Companies SPG, Jel Sert President Ken Wegner and Beechwood Capital.
Foodstirs' investors include firms and individuals with a range of specialities and focus areas. "We always talk about strategic partners who believe in the brand and can help us down the road whether it's through retail distribution, manufacturing. People who can add value," said Foodstirs CEO and Co-Founder Galit Laibow, discussing how the company selected their investors.
Helping guide the brand through the round was Fleishman. "I've helped raise a lot of money for brands from Suja to Temple Turmeric to Once Upon a Farm and others," he noted. "It was exciting to see the investment community really rally around the opportunity to see incremental growth really explode out of center store."
After consulting with the brand over 2016 to help it shift from online to brick and mortar retail, as well as assist with fundraising, Fleishman has decided to make his role more permanent and has joined the company as COO and Co-Founder.
Fleishman, who has previously held roles such as CMO for Suja Juice, Sambazon and Fuze as well as VP of Marketing for Kashi, brings to the company a rich background in CPG. For the last three years, Fleishman has served as CEO of Purely Righteous Brands, a brand and marketing development firm he co-founded with friend Andrew Aussie. While Fleishman will continue to support Purely Righteous and its clients, Aussie will be taking a greater role.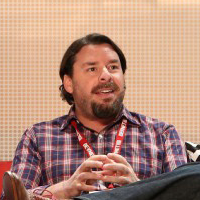 "I think there's so much upside with the category," said Fleishman on why he joined the team. "I feel this brand has the potential to be the Kashi of baking mixes. Really be iconic and be around for a hundred years and I want to be part of that mission."
Along with the new addition, Foodstirs third original co-founder, Gia Russo Levin, is stepping back to spend more time with her family but will still be involved in the brand.
Some of the funds raised will go towards further building out the Foodstirs team even more, particularly with a focus on adding midlevel "functional leads," who can help the brand execute in retail. Growth in brick and mortar stores is the number one focus for the brand in 2017. Foodstirs has already been accepted into several national retailers and plans to see more sign on.
That's not to say the brand will ignore its ecommerce platform, subscription business or digital content plans. Gellar, Fleishman and Laibow all feel this is key to testing new products, building a community and encouraging trial.
"We're going to be one of the first consumer product brands that really leverages tech and retail and food and I think that's where we're really going to get our loyal fan base," Gellar said. "The days of people buying something because a celebrity does it are so over because there's so much access to that, so it has to be about the product."