Chef'd and Spoon U. Launch Meal Kit, Bring Brands to Millennials
What would college be without the dorm room delights of microwave mac-and-cheese and instant ramen?
These once-staples are being passed over by a growing number of college students who are increasingly choosing brands offering better-for-you options that are still convenient to consume.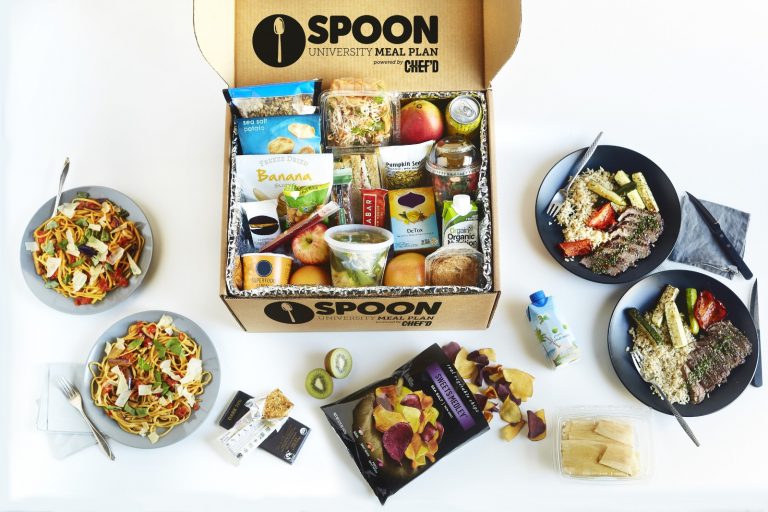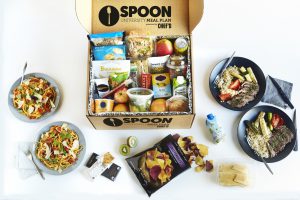 Spoon University, a food-focused media company aimed at millennials, is helping brands reach those hungry college students. The company announced earlier this month that it's joining forces with Chef'd, an online meal kit marketplace, to launch a meal kit subscription service specifically designed for college students.
"I think what's true for millennials and the universe at large is that people don't have as much time in their day," Robert Jones, director of business development at Chef'd, told NOSH. "For millennials specifically, they are tasked with the study part of their world and the social part of college and people seem to have less and less time to do the normal chores of the day, which includes grocery shopping and cooking, for that matter. So we are trying to position it so it fits within their time constrained lifestyles."
The kit costs $99 per week, and will start shipping in January.
Each box includes 10 meals, 10 snacks or beverages and five pieces of fruit. The current kit is intended to act as an alternative to a college meal plan for students living off campus or in apartment-style student housing. Jones said most meals take less than a half hour to prepare, with a majority in the 10-15 minute range.
Millennials may be tight on time, but they certainly are not short on a passion for food; According to a BBDO survey, nearly half of millennials consider themselves "foodies."
"With over 8,000 contributors across 200 campuses, [Spoon University has] become a trusted resource for college students across the country looking for food reviews, tips and advice," cofounder Mackenzie Barth said in a statement. By tapping into the meal kit industry, which is growing among millennials at an exponential rate, we are able to make that connection even stronger by actually being able to provide direct access to the type of quality food we write about."
Spoon University polled their affiliated colleges and universities to understand what products millennials wanted, how much time they could invest in cooking, and what they would be willing to pay. The research also showed that 55 percent of college students say time is a barrier to healthy eating.
Spoon also researched the best way to reach these consumers before deciding on this box model. Spoon's research found that 75 percent of students pay attention to samples and over 45 percent of those students then bought the product that they sampled.
"We are really tapping into the food renaissance and the food generation of millennials who have grown up on food TV and food entertainment," Jones said.
Brands are able to reach this influential consumer group through the kit's 30 recipes, as well as through sampling opportunities. Details of the sampling program, including brands, and featured meals are still under wraps.
To promote the new offering, Chef'd sent out 25,000 free care packages to college students at participating Spoon University institutions, according to Jones.
"[These are] all products that will fit in your daily life to be consumed," he said. "We're bringing them less time, still delicious meals, and making [it] fit in their life styles."
Jones added he hopes to develop versions of the kit for students living in dorms and who have less access to full kitchens. The details surrounding what this kit would look like has not yet been decided.