To Break into Sweet Snacking, Sebastiani Looks to SmashMallow
While National S'Mores Day isn't until tomorrow, the beloved dessert added some sweet new ingredients with the launch of SmashMallow snackable marshmallows today.
A product of Sonoma Brands, the incubator and investment group from KRAVE founder Jon Sebastiani, the line of seven flavor "smash-ups" will exclusively launch in Sprouts and online direct to consumer. Sold in resealable four-serving, 4.5 oz. bags (about four marshmallows to a serving), SmashMallows will retail for $3.99.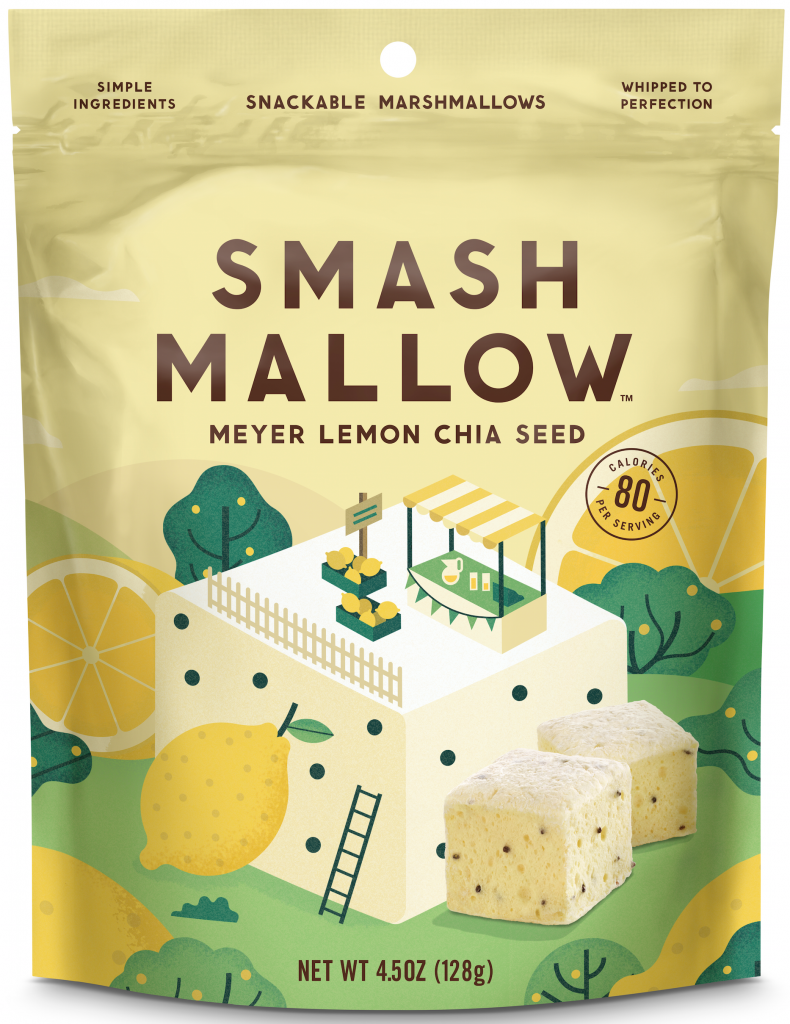 The "smash-ups" find the traditional sweet treat augmented by ingredients like meyer lemon, root beer and espresso.
Sebastiani was inspired to create the line from his own personal experiences. Although he's a health-conscious triathlete, Sebastiani revealed to NOSH that the common marshmallow has always been a quick way to satisfy what he admits is an unrelenting sweet tooth. Then on a trip to France last year, Sebastiani was enthralled by the number of boutique confectioners selling uniquely flavored marshmallows.
However, unlike the European inspiration, SmashMallow is not aiming to be a gourmet, specialty product. It's an impulse buy, said Sebastiani, one that he hopes will appeal to retailers and build incremental basket size as a leading-edge novelty.
"I just feel that there's so much competition out there, that strategically, to be a first mover in the shift of a category is absolutely important," Sebastiani told NOSH. "When we're doing a sales call, they just don't want to hear another me-too brand…but they're looking for innovation and they're looking for new."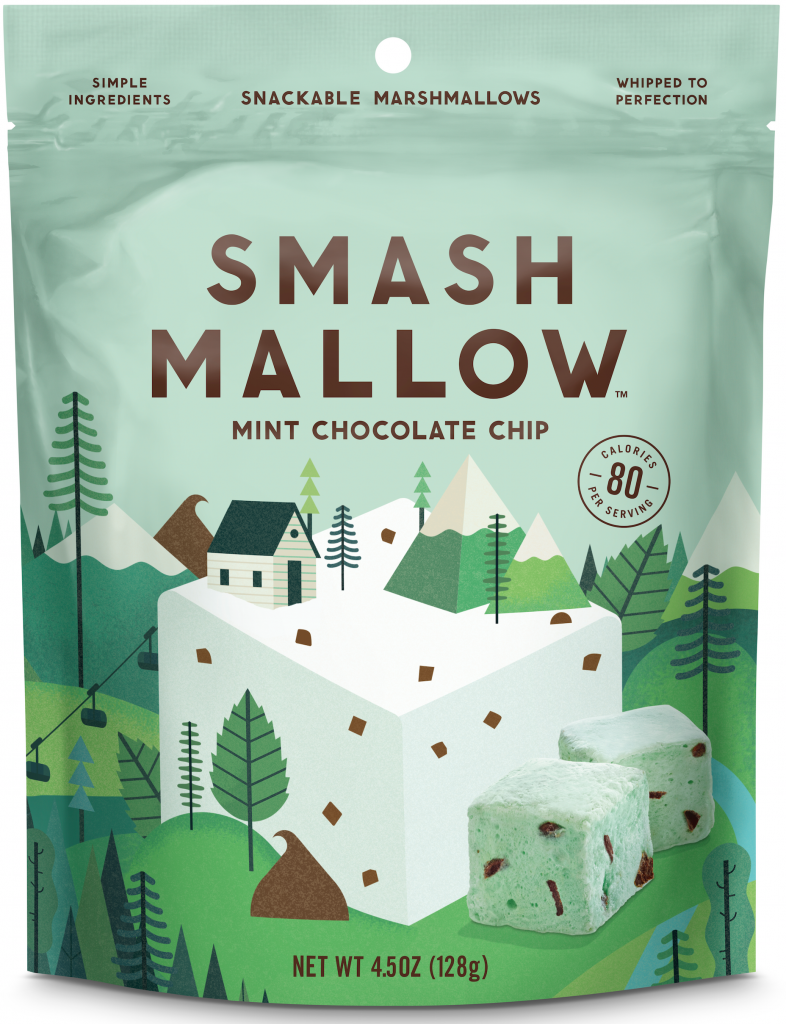 While SmashMallow's new concept will help it get into retailers, Sebastiani also has plans for how Sonoma Brands will create repeat purchases. For this, he looks to his previous brand, KRAVE, as well as other leaders in the snackable confection category.
The brand is still ascertaining where in the store the product moves best, whether that be the deli set or the better-for-you sweets set, there's one place Sebastiani will not consider. "We know we cannot get stuck in the baking set."
"[Krave] introduced a whole new flavor profile that I think pushed the boundary of usage occasions, That's how Barkthins entered the space too," Sebastiani told NOSH. "They opened up a wider array of usage occasions by making it perfectly snackable and they layered in, ever so nuanced, these inclusions…that added enough differentiation to drive trial, which opened up this loyal, sticky customer."
Shifting a product from its traditional category to the snack set (and use case) is becoming a common strategy as brands try to appeal to busy, millennial consumers.
"As we look through all the various iconic foods that have become snackable in various iterations, whether it be a brownie brittle or a cookie chip," Sebastiani said. "So many iconic sweet indulgences have become snackable and have become more convenient and on-the-go."