Greenjoy Donates Nearly $300,000 of Healthy Snacks to Fight Hunger During COVID-19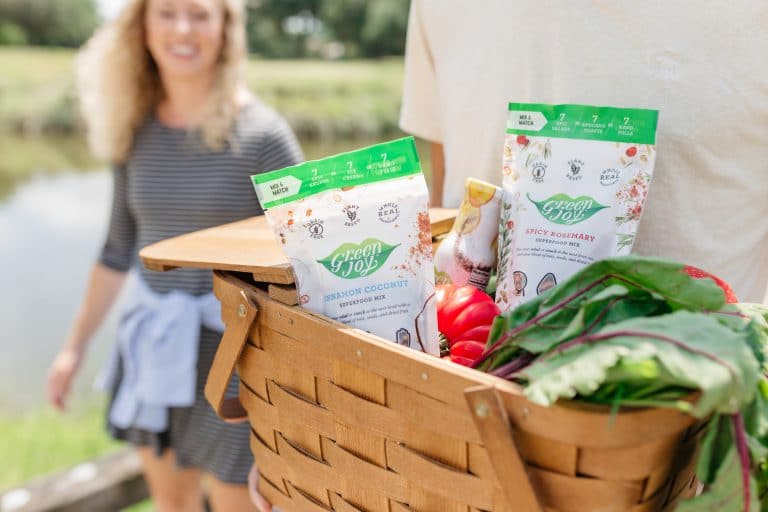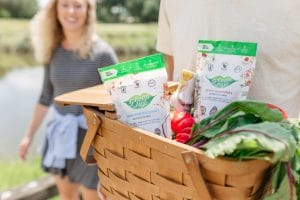 BLUFFTON, S.C.– Greenjoy, a Natural Foods Company, known for its superfood salad dressings and salad toppings, has partnered with nearly a dozen organizations to bring nourishing food to those in need. Founder, Jenny Cawthon, has launched a philanthropic initiative committed to donating nearly $300,000 worth of healthy food products through non-profits and food banks serving those affected by COVID-19. It's an act that demonstrates the company's core values of giving back and making healthy foods accessible for all.
Cawthon, who is a mother of three, started this initiative as a response to the urgent need among those in the school system and on the front lines. "As a mother, I saw an immediate need to send healthy food to children that were no longer getting school lunches. For many children, their school meals are the only food they get and with school closed, they are at risk of going all day without a meal.  If we can include nourishing, healthy snacks- we can ensure these children are getting some quality nutrition."
Partnering with Atlanta Public Schools and surrounding districts, Greenjoy is donating over $175,000 worth of its superfood products in an effort to feed tomorrow's leaders – children. But the donations go far beyond Atlanta. The company has donated over $100,000 worth of its products to frontline doctors, nurses, and staff who are making the hospitals run. Partnering organizations include to The Sparrow's Nest, Odyssey Atlanta, #FoundersGive, City Harvest, Fort Mitchel Community Food Bank, Ballad Health, Georgetown University Hospital, and Helping Helpers.
"When I started this company eight years ago in my own kitchen, I wanted to share my love of vegetables and superfood ingredients with the world. Now, more than ever, that mission rings true."
If you are interested in learning more or to request a donation, please reach out at info@greenjoylife.com for more information.
About Greenjoy
At Greenjoy, our mission is making veggies irresistible! We believe you should love what you eat, and that healthy food can and should be delicious. We brighten salads with our award-winning dressings and crunchy superfood mixers and will soon offer greens-to-go with the first-ever Snackable Salad Bar. It's an organic salad that fits in your pocket! Greenjoy is launching their Kickstarter Campaign this month which will propel these salad bars to market! Learn more at greenjoylife.com and follow us on Instagram, LinkedIn and Facebook.
For More Information
greenjoylife.com/