Dabka Launches Premium Chili Sauce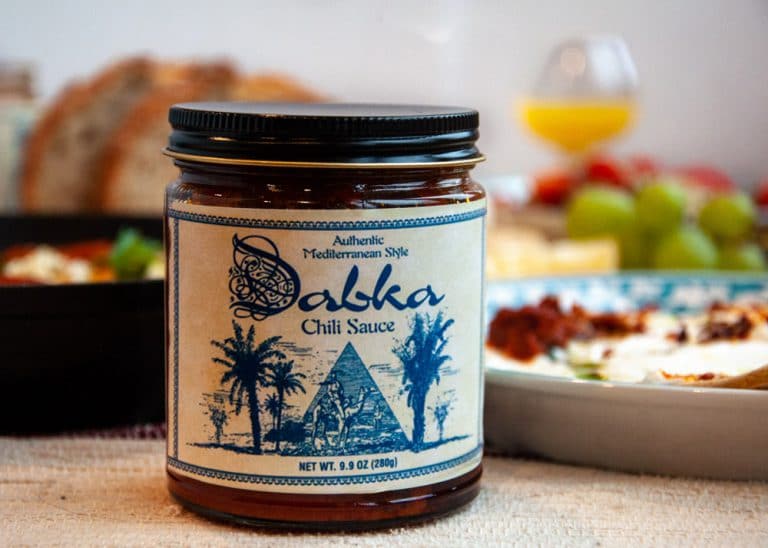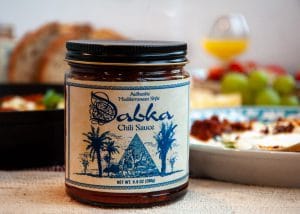 LOS ANGELES– Founded by Danish entrepreneur Chris Flagstad with the vision to inspire new culinary creations and experiences, newly debuted Dabka Chili Sauce takes dishes to new heights with its unbeatable flavor. Inspired by the rich tastes found in Mediterranean cuisines, this umami-forward mixture presents an elevated, one-of-a-kind taste that reveals a buildable heat.
Upon moving to Los Angeles, Calif. from Copenhagen, Denmark, Flagstad was inspired to recreate a sophisticated version of his favorite flavorful chili sauce that he could only find back home. With a mission to unveil the perfect chili sauce, Flagstad spent over a year developing and product testing the sauce alongside some of the best chefs from Denmark, including Claus Meyer.
"I didn't know exactly what I was looking for when formulating Dabka, but similar to falling in love, I just knew we had found it one day," says Dabka Founder & CEO Chris Flagstad. "We wanted the sauce to have the ultimate taste with a smooth consistency, pleasing heat levels and the perfect balance between acid and sweetness, salt and bitterness, and, of course, umami."
Dabka is dedicated to producing high-quality products made without any artificial preservatives, coloring or flavoring agents, unlike most other sauces in the market. Thus, it's only fitting that Dabka's taste and Middle Eastern heat is formed from a simple ingredient list of Roma tomatoes, Californian sun-dried tomatoes, onion, and garlic, cumin spice, and a moderate amount of ghost peppers. This sauce is designed to take dishes and bites to new heights by enhancing and complementing existing flavors without masking them with overpowering spice.
"My favorite ways to use Dabka are with grilled vegetables, falafel, gyro's, flatbread and tomato salad – basically anything you would eat hummus and pesto with – that plus some heat," says Flagstad. "I love to spice up my favorite dishes, like pasta, eggs, or avocado toast, with it or simply just dip chips in in to give them an extra kick of flavor."
Simple in both use and ingredients, Flagstad hopes Dabka will empower individuals of all cooking skill levels to be creative with their food and experiment more in the kitchen. "It's not all about creating elaborate dishes or if you are a great chef but about the overall dining experience, the love behind the preparation, and who you're sharing a meal with," says Flagstad. "Dabka is here to help you along the way."
Following the launch of its chili sauce, the brand has upcoming plans to diversify its product portfolio and expand into untouched markets.
Dabka is available for purchase online through Dabkachili.com, Amazon.com, and select specialty stores across the nation. For more information, please visit Dabkachili.com or follow @DabkaChili on Instagram.
About Dabka Chili Sauce
Based in Los Angeles, Dabka was founded by Denmark native Chris Flagstad upon realizing that his favorite chili sauce he used back home was not available in the United States. Combined with his passion for cooking and food, Flagstad used his entrepreneurial skills to launch the Mediterranean-inspired chili sauce. With the belief that using quality ingredients creates the best tasting food, Dabka Chili Sauce is dedicated to producing high-quality products made without any artificial preservatives, coloring or flavoring agents. Dabka's rich taste and delicate spice can easily be used to elevate any favorite dish or experience in the kitchen. Follow along the brand's journey onto plates across the country at DabkaChili.com or on Instagram @DabkaChili.
For More Information
dabkachili.com