Australian Meal Delivery Service MACROS Launches Mighty Macros in U.S.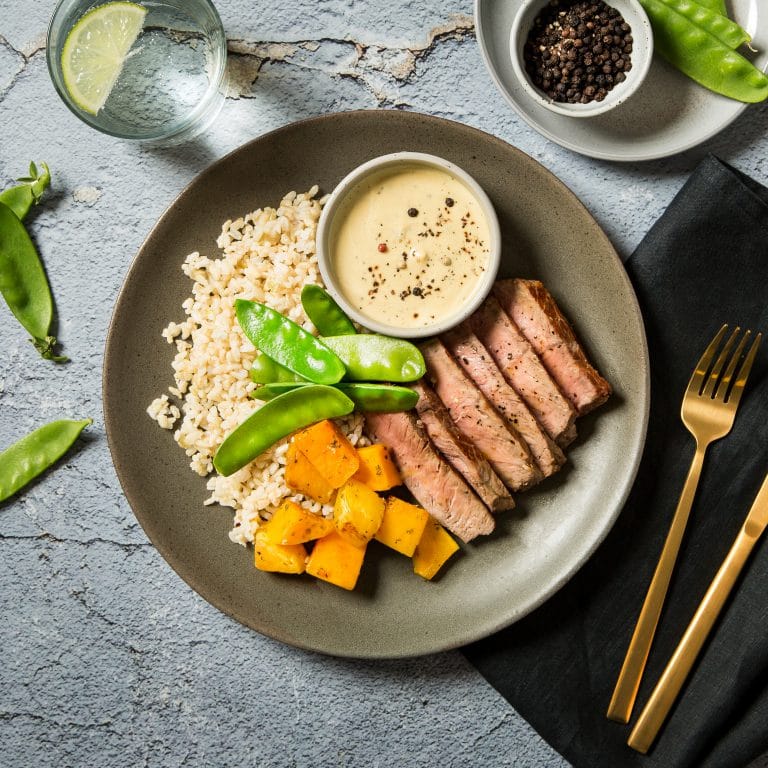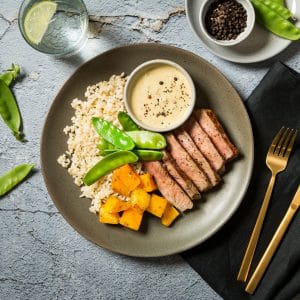 LOS ANGELES– MACROS, Australia's leading healthy meal delivery brand, is excited to announce the launch of its U.S. meal delivery service, Mighty Macros. Designed by dietitians and flavored by chefs, Mighty Macros has come to the U.S. with one mission: make clean and healthy meals accessible to all.
Unlike other meal delivery services, the portion size as well as the protein, carbohydrate and fat content of Mighty Macros' meals are meticulously calculated to cater to various health and fitness goals. In addition to being GMO-free and organic, Mighty Macros' ready-to-eat, all-natural meals are fresh (never frozen!), low in sodium, dairy-free, packed with protein and free from all artificial colors and flavors, refined sugar, additives, and preservatives. Mighty Macros also offers an array of gluten-free, low-carb and paleo options—delivering a delicious, clean, convenient, and evidence-based meal plan for everyone.
Mighty Macros offers three different plans based on varying fitness goals – Sculpt, Perform and Gain. After selecting the plan that best aligns with their goals, customers choose how many meals they would like per week and select each meal from a regularly updated menu. In-season, locally-sourced ingredients are used to make mouthwatering meals like Seared BBQ Steak, Sri Lankan Chicken Curry and Grilled Basa with Salsa Verde. Meals can also be filtered by specific dietary needs, like "dairy-free" or "paleo." Plant-based and Whole30 compliant meals will be added to the menu in the near future.
"Mighty Macros offers all the benefits of meal prepping without the actual prep," comments James Hughes, RD, Mighty Macros' in-house dietitian. "Life moves fast, but that doesn't mean our fitness and health goals need to suffer. Because we can only get so far with fitness alone, a holistic approach with the right nutrition is vital. A lot of meal services sacrifice ingredients for convenience or taste for health. We developed Mighty Macros with chefs and dietitians to fill that gap—customers can tailor their meal plans to their individual needs without compromising on quality, convenience or taste."
Mighty Macros currently delivers to the West Coast, Mountain States, Nebraska, Oklahoma, Texas and Kentucky. Each meal retails for $8.70 to $11.50 depending on the meal plan and number of meals per delivery. For more information or to order, please visit mightymacros.com.
About Mighty Macros
Designed by dietitians and flavored by chefs, Mighty Macros is a convenient, healthy meal delivery service for people no matter where they are on their fitness journey. Founded by the same team that created Australia's leading performance meal delivery service, MACROS, Mighty Macros has one mission: make clean and healthy meals accessible to all. For more information, please visit mightymacros.com or engage with the brand on Facebook, Instagram and Twitter.
For More Information
mightymacros.com/