Wildway Announces New Fruit and Nut Snack Mixes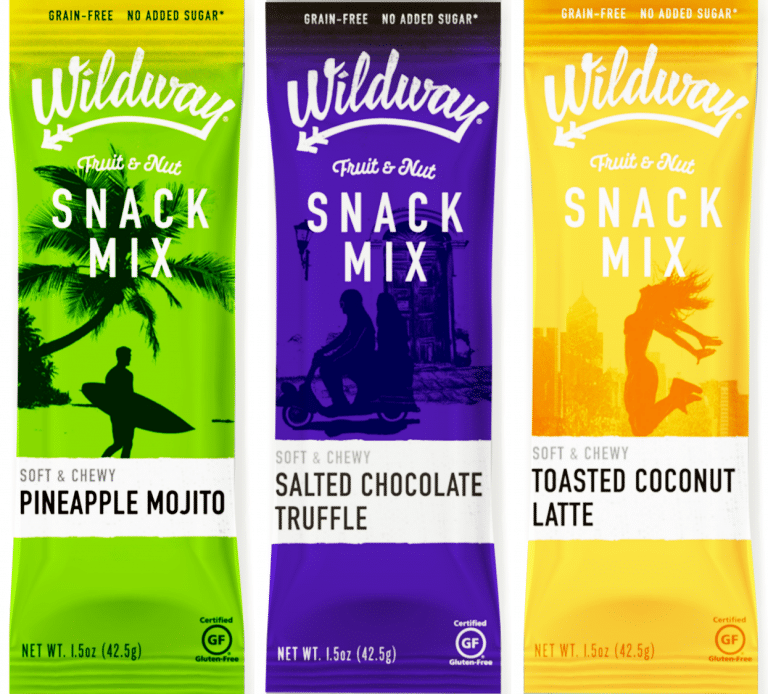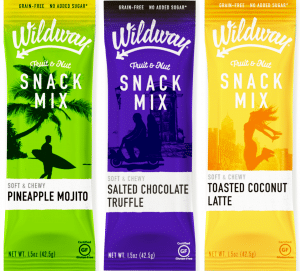 SAN ANTONIO, Texas— Wildway, a better-for-you breakfast and snack food company, announced the launch of a brand new line of Fruit and Nut Snack Mixes. Available in three unique flavors — Toasted Coconut Latte, Salted Chocolate Truffle and Pineapple Mojito — these snack mixes are the ultimate grab-and-go fuel for life's daily adventures.
Staying true to the Wildway roots, the Snack Mixes are made with 100% real food ingredients consisting of nuts, dried fruits, and natural herbs and spices. They are grain-free, gluten-free, non-GMO-sourced, paleo-friendly, sweetener-free, plant-based and vegan.
"We wanted to take the clean, simple concept of our grain-free granolas and go beyond-creating a more snack-able experience with some very unique and exciting flavor profiles," said co-founder Kyle Koehler.
This addition to the Wildway product portfolio represents the company's dedication to creativity and innovation. Wildway is committed to continually creating better-for-you products made with simple ingredients that satisfy and nourish.
Co-founder Kelli Koehler said: "These Snack Mixes are flavor-forward and unlike anything else in the product category. We plan to change the game and take snacking to a whole new level with this wildly different and wildly delicious product."
Wildway soft-launched the Snack Mix line at the Natural Products Expo West in March and received 100% positive feedback from thousands in attendance at the convention. The teaser-launch generated ample excitement and anticipation that Wildway hopes to build on throughout the official launch and beyond.
The newly debuted Snack Mixes will be available for purchase online via wildwayoflife.com or Amazon.com.
About Wildway
Wildway is a better-for-you breakfast and snack food company that empowers people to #livewild by creating delicious, nutrient-rich products made with 100% real food ingredients. Wildway currently makes a line of grain-free granolas and grain-free instant hot cereals that are sold throughout the country at retail outlets as well as online. To learn more about Wildway visit wildwayoflife.com, or follow them on Instagram, Facebook, Twitter and Pinterest.