Weller to Debut CBD Drink Mix Singles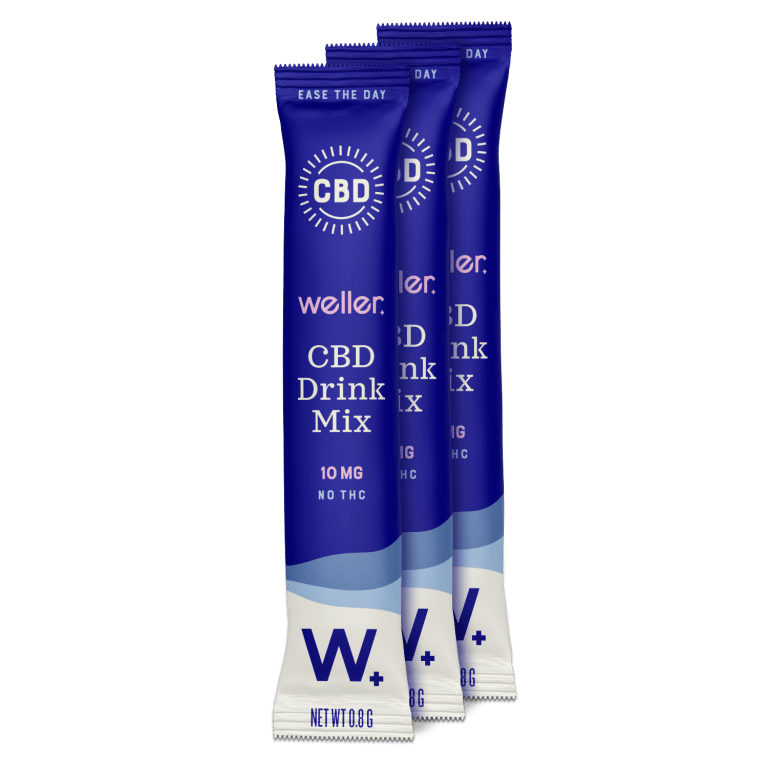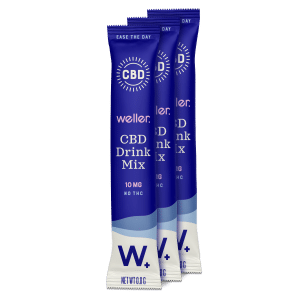 BALTIMORE– Weller, maker of CBD-infused food and beverage products, will debut its latest innovation—a line of portable CBD Drink Mix Singles —at this year's Natural Products Expo East. In addition to the CBD Drink Mix Singles, Weller will also be showcasing its full roster of convenient products including its delicious CBD Coconut Bites , fruity CBD Sparkling Water, and CBD Drink Mix at Booth #139. As a trusted brand known for its quality, Weller delivers the benefits of CBD through products that provide the ease, portability, and convenience needed to foster daily wellness in the modern world.
Weller 's CBD Drink Mix Singles are an on-the-go version of their latest CBD Drink Mix that launched at Natural Products Expo West earlier this year. Embraced by coffee shops nationally, this new format for CBD Drink Mix allows anyone to bring some wellness along for the ride. Each packet contains 10mg of high-quality broad-spectrum CBD that can quickly dissolve into any hot or cold beverage without altering the taste, smell, or texture. The CBD Drink Mix Singles are available in 24-pack canisters (each 0.8 oz serving) and will retail for $60.00.
"Weller has made an exciting transition from a premium snack brand to further delving into the CBD beverage category and we are grateful to have received an overwhelming positive response from consumers," said John Simmons, Co-Founder of Weller. "Wellness has always been a primary focus for our brand, and we look forward to developing more innovative, craveable products that allow consumers to readily enjoy the health benefits of CBD and lead a plussed up, positive lifestyle that people desire."
The launch of the new CBD Drink Mix Singles comes on the heels of Weller 's accelerated growth in both online and retail channels. Since its launch in 2018, Weller has become increasingly popular among consumers and has responded by rapidly expanding its retail footprint, with current availability in over 1,000 retail locations across 25 states. As part of its recent funding round announced in July 2019, Weller is scaling production to meet the tremendous demand for its products. Distribution is expanding to the Pacific Northwest with New Seasons Markets, and into New York City with Rainforest Distribution.
Natural Products Expo East will take place at the Baltimore Convention Center from September 12-14, located at One West Pratt Street, Baltimore, MD 21201. For more information on Natural Products Expo East, please visit www.expoeast.com . For more information on how Weller products are providing wellness on demand, visit www.welleryou.com.
About Weller
Weller, maker of CBD-infused food and beverage products, is here to provide wellness on demand by delivering the positive benefits of CBD through tasty, trusted, and ready-when-you-are products. With its commitment to using the highest-quality ingredients and CBD from broad-spectrum hemp extract, its products are naturally formulated to reduce anxiety and stress, and clear the way for the most optimized version of yourself. Craveable snacks and drinks are just the start— Weller is always consistent and reliable by way of its trusted source of Colorado-grown CBD, clean extraction methods, proprietary infusion process, clean lineage and third-party testing. For more information, please visit www.welleryou.com.