Steve Snyder Appointed CEO of Whitehall Specialties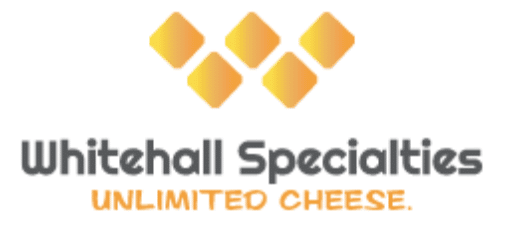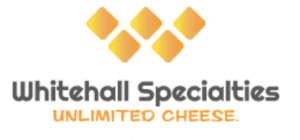 WHITEHALL, Wis.— There is exciting news for food companies looking to formulate with high-value, great-tasting processed cheese products. With its appointment of Steve Snyder as president and CEO, Whitehall Specialties reinforces its mission to help current and new customer partners meet their evolving demand for finished, bulk and ingredient processed cheese products that satisfy a range of customized requirements from functionality to flavor, color and texture. Snyder, an experienced growth-oriented executive from the food and nutrition industry, is well known for his expertise in marketing to trending food and nutritional categories.
A world leader in high-value, customized processed cheese products, Whitehall Specialties currently has more than 200 formulas available for many processed cheese product types, including those meeting specific dietary requirements such as dairy-free, lactose-free, low/reduced sodium, reduced fat, Kosher and Halal.
"I am honored and excited to join the Whitehall team. Through working with our valued customer partners leveraging cheese formulation know-how, the company has become a significant global player," said Snyder. "Now, there are exciting opportunities to grow the company further both in the U.S. and abroad. We are poised to meet emerging consumer demand for new cheese products, including plant-based protein and vegan offerings. With the company's world-class assets and support of its dedicated team, we have a winning combination to better serve this new generation of manufacturers and consumers."
Snyder served on the company's board of directors over the last four years and brings a strong marketing, innovation and leadership background in the management and growth of better-for-you, innovative food and nutrition businesses. While an executive at Cargill, Snyder's team launched the branded consumer product and ingredient Truvia, the first all-natural high-intensity, no-calorie sweetener and drove the growth of the nutritional ingredient businesses. He was also president and COO for publicly traded Neogen Corporation.
"With an experienced leader likeSteve at the helm, we believe Whitehall Specialties is well positioned for anew era of growth delivering a range of innovative cheese solutions to the market, including plant-based alternatives and other on-trend consumer offerings," said Whitehall Specialties chairman of the board Greg Myers.
Snyder's appointment follows the retirement of Karl Kramer who announced his desire to devote more time to his family, volunteer work and other life passions. "During the three-and-a-half years that Karl led Whitehall Specialties, he and his team orchestrated significant improvements in areas such as safety, quality, operational efficiency, employee retention and customer satisfaction. This provides an excellent platform for company growth in areas that fit well with Whitehall's world-class capabilities," said Snyder.
Whitehall Specialties currently supplies all styles of processed cheese products including cheddar, gouda, mozzarella and parmesan, in all configurations from blocks and loaves to dried, shredded, sliced, diced and grated. The company's ultramodern R&D lab and test kitchen, and large-scale manufacturing capabilities, ensure consistent performance and high-value products.
About Whitehall
Established in 1994 in Whitehall, Wisconsin, in the heart of the U.S. cheese production industry, Whitehall Specialties is a world leader in the development, application and manufacturing of a range of customized processed, analog and innovative cheese products in a wide array of great tasting configurations and varieties. Whitehall services customers across many channels including ingredients for formulation of consumer products, food service, consumer offerings, further processed applications and international markets. See Whitehall's website at whitehall-specialties.com for more information about the unlimited cheese product possibilities at Whitehall Specialties.