Seven Sundays is First Food Company in Minnesota to Become Certified B Corporation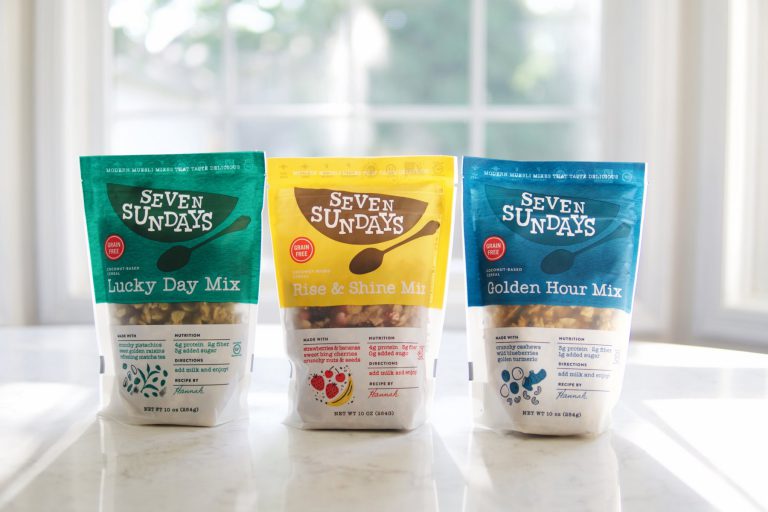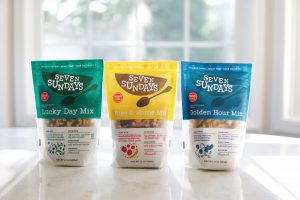 MINNEAPOLIS— Seven Sundays, a Minneapolis-based branded cereal company, is proud to announce that it is the first food company in Minnesota to become a Certified B Corporation. B Corps include companies like Patagonia and Peace Coffee and meet the highest standards of verified social and environmental performance, public transparency, and legal accountability to balance profit and purpose.
"This is really a culmination of efforts we have made since we founded the company 7 years ago, and we, as a food manufacturer, have a responsibility to be transparent, do our best to create a breakfast cereal that is delicious as well as healthy, and consider the whole supply chain from farm to shelf," says Hannah Barnstable, Founder and CEO of Seven Sundays. "We suspected from the beginning and now see it first hand – the food and agriculture system in the U.S. is broken. A massive shift is needed, and we want to be part of the solution."
Brady Barnstable, Co-Founder and COO, adds, "Food products have become overly industrialized, processed and sweetened to the point where one cannot recognize that it once was alive, green and full of soil-regenerating nutrients. By opening up this conversation with our partners, and our strict supplier approval process and third-party testing, we were able to get ahead of the growing concerns like glyphosate contamination in oats, and also find sourcing opportunities like wild blueberries and regenerative buckwheat."
B Lab certifies and supports a growing global community of more than 3,000 Certified B Corporations in over 70 countries and 150 industries. They share a commitment to making business a force for good and certify companies that use the power of business to solve social and environmental problems.
About Seven Sundays
After falling in love with muesli during their honeymoon in New Zealand, Hannah and Brady Barnstable set out to transform the US breakfast aisle with modern muesli mixes made with clean, sustainably sourced ingredients and without added sugar. From starting out in a local farmers market, Seven Sundays' products are now available in over 4,000 grocery stores nationwide, including Sprouts, Kroger, Safeway and select Costco club stores. To learn more, please visit www.sevensundays.com.