Rigoni di Asiago Introduces Nocciolata Bianca Hazelnut Spread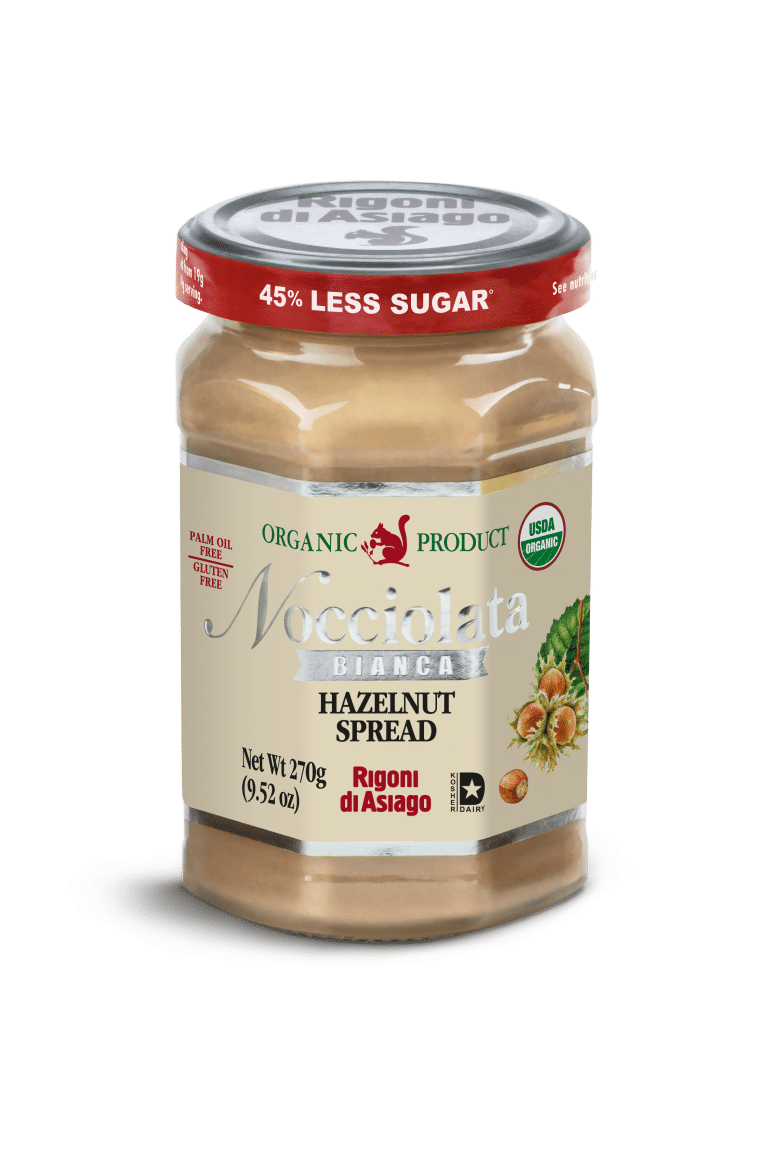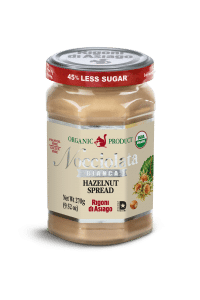 NEW YORK– Rigoni di Asiago, a 96-year-old family-owned Italian foods brand, announced today the launch of its newest organic spread, Nocciolata Bianca. The all-hazelnut flavor joins Rigoni di Asiago's popular Nocciolata range of hazelnut and cocoa spreads, including its classic and dairy free offerings.
Born in 2008 from a traditional Italian pastry recipe, Nocciolata is a range of organic sweet spreads made from the finest ingredients for a better-for-you hazelnut spread alternative without palm oil. Nocciolata Bianca is the only product in the range to not contain cocoa. It's unique and intense hazelnut flavor is ideal on toast or in desserts for a natural snack.
Meeting the needs of the modern food consumer, Nocciolata Bianca offers an indulgence with health benefits. Made with more hazelnuts than other spreads, Bianca is gluten-free and high in protein with 45% less sugar than the average hazelnut spread on the market.
"For Rigoni di Asiago, organic production has always been the Rigoni family's number one mission," said Andrea Rigoni, CEO of Rigoni di Asiago. "Our company aims to preserve and maintain the flavors of the past, respect the environment, and uphold a strong relationship with its local region and traditions. Nocciolata Bianca has been carefully created to fit these values."
Founded in 1923, Rigoni di Asiago is a family-owned and operated company from Italy and leader in the organic honey and organic fruit spread market. Located inAltopiano di Asiago, a mountain plateau in Northern Italy, the company was one of the first in Europe to turn to organic farming in the 1990s and merit the Certified Organic label. The company's production facilities operate with low power consumption, using renewable sources such as wind while re-circulating its own water supply after treatment and purification.
About Rigoni di Asiago
Rigoni di Asiago's story is a simple one, a story about passion, love for nature and a deep connection with its place of origin. The company has always chosen to work with high-quality, organic ingredients to offer products that are good for people and the environment. From its traditional production of Mielbio Italian Honey, to its lines of Fiordifrutta preserves, Dolcedì sweetener and Nocciolata, Rigoni di Asiago products have won over millions of families, in Italy and around the world. The company's success is determined by its love for the environment, committing themselves to organic and sustainable farming. Choosing organic without compromise means believing in a better, sustainable future for today's consumers and for the generations of tomorrow. This ongoing commitment is a path that Rigoni di Asiago chose many years ago. Visit us onInstagram,Pinterest andFacebook as well as online at http://www.rigonidiasiago-usa.com