Macro Snacks Launches Line of Macronutrient Crisps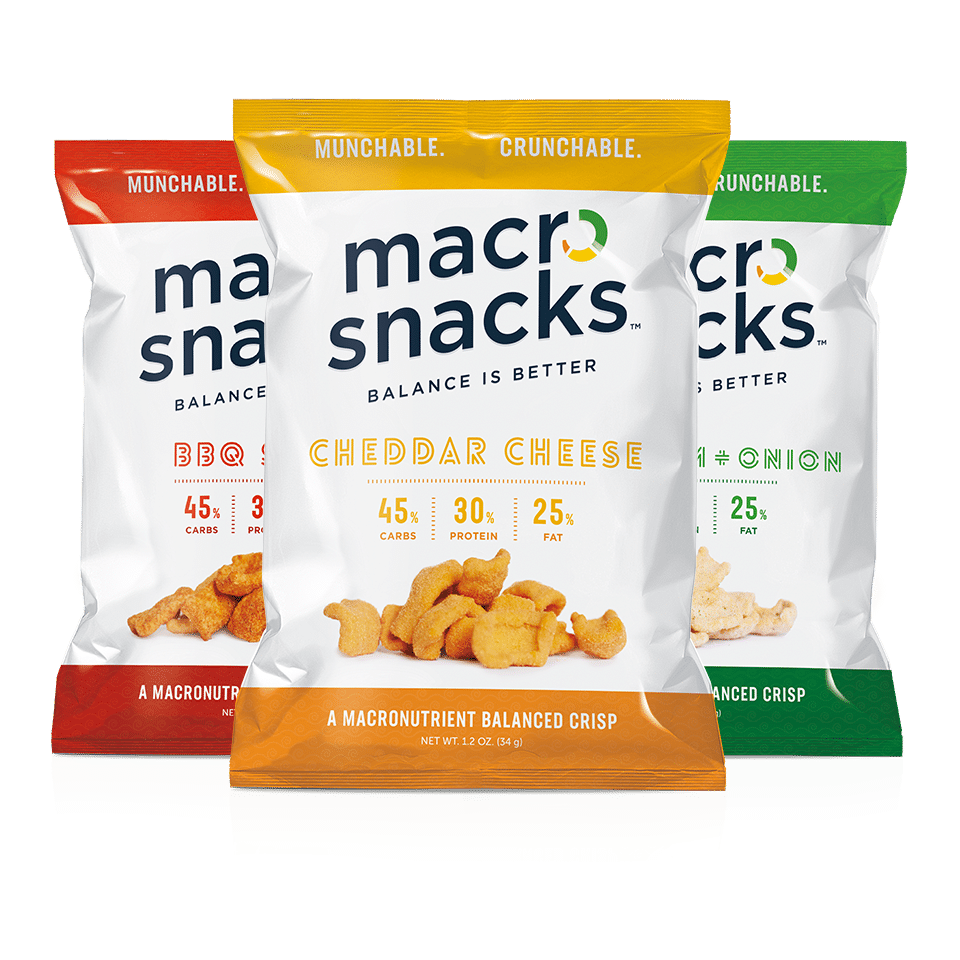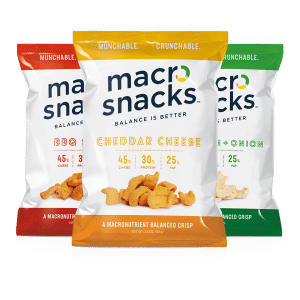 CHARLOTTE, N.C.– Macro-counters and health-conscious consumers who crave satisfying on-the-go treats can now indulge in Macro Snacks' new line of vegan, non-GMO and gluten-free macronutrient crisps.
Available in three delicious flavors: cheddar cheese, BBQ sauce and sour cream and onion, every bag of Macro Snacks is flavored with all natural and organic seasoning and packed with 11g of plant-based protein, 16g of complex carbohydrates and 3.5g of fat.
Macro Snacks are specially formulated to follow the USDA/FDA-recommended daily ratio of macronutrients (30 percent protein, 45 percent carbs and 25 percent fat).
"We are making it much easier for consumers by offering great-tasting snacks that are readily balanced with the right number of macros," said Justin Wiesehan, founder and CEO of Macro Snacks. "We are the first brand to put the macro ratio right on the package. With each bag of Macro Snacks, consumers are getting everything they need from a macronutrient perspective in one shot, and nothing they don't."
Wiesehan has extensive experience launching consumer-packaged goods (CPG) among mass retailers and national grocers. Backed by an angel investment, Wiesehan launched Macro Snacks to fulfill growing demand for macronutrient-based products and balanced nutrition.
"People today are favoring balanced macronutrient meal plans over restrictive diets that are not sustainable long term," said Wiesehan. "Our mission is to make snacks that are not only healthier and macro-balanced but taste amazing and give consumers a genuine guilt-free way to eat better."
Macro Snacks are available through Amazon and the company's e-commerce site and are well funded for growth into the retail sector.
About Macro Snacks
Based in Charlotte, North Carolina, Macro Snacks is an independent manufacturer of plant-based, macronutrient-balanced snacks. Currently available for purchase through the company's website and Amazon.com, Macro Snacks are vegan, non-GMO and gluten free. For more information, visit www.snackmacro.com or connect with the company on Instagram @snackmacro, Twitter @MacroSnacks or on Facebook at MacroSnacks.