Good Citizens Launches Gluten Free Cauliflower Boxed Mac and Cheese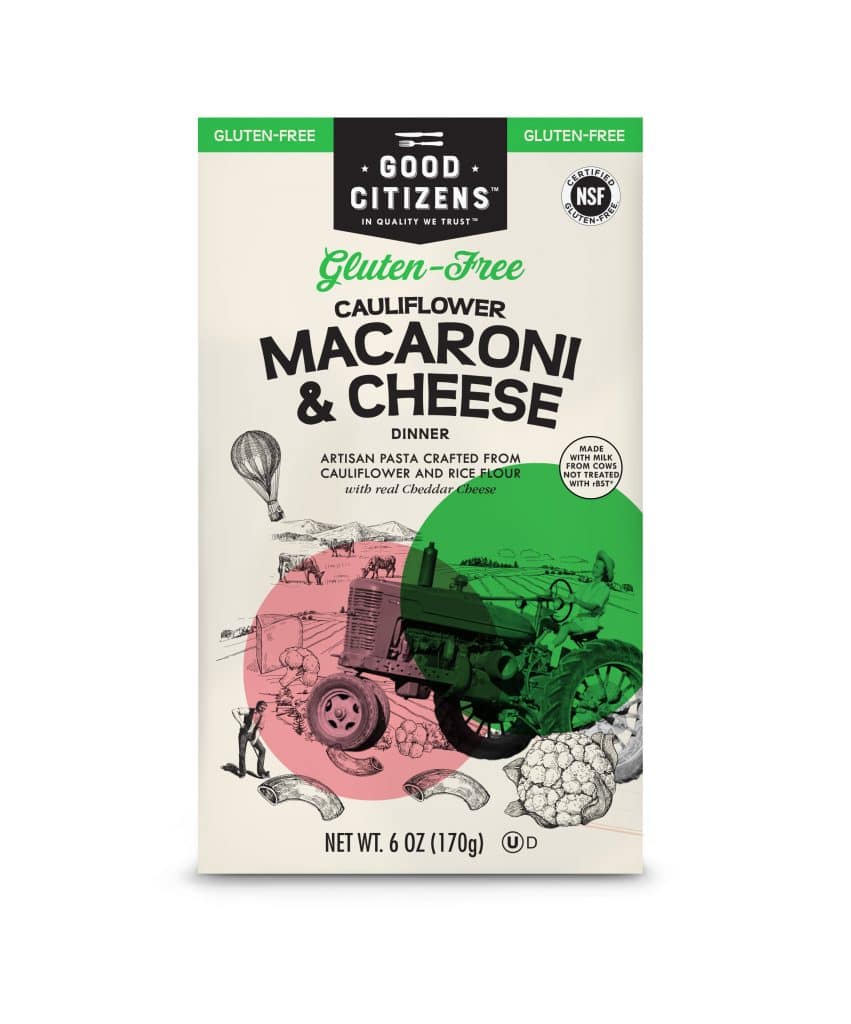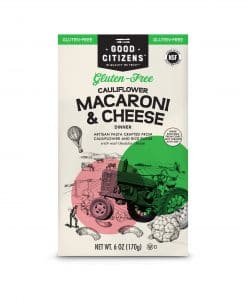 SIMI VALLEY, Calif.– America's national dish is getting a modern twist. The Good Citizens has announced their online launch of gluten free cauliflower boxed mac and cheeses, found at Goodcitizens.com, Shelfmint.com and Amazon.com.
"The versatility of cauliflower is simply amazing. Not only is it a low carb and gluten free option, but you can mash it, roast it, rice it, make a crust from it, and yes even make gluten free pasta from it," said Kiowa Saunders, co-founder of Good Citizens.
The new product introduction comes just eight weeks after the Good Citizens national launch of their Organic Macaroni and Grass Fed cheeses at Whole Foods market, available for the tremendous value of $2.89 per box. In addition to Whole Foods Market nationally, you can find Good Citizens at these fine retailers; Meijer, Albertson's/Safeway, Kroger, Natural Grocers and many independent markets throughout the United States.
About Good Citizens
Launched in 2017, we focused our development on macaroni and cheese because it's the quintessential American feel-good food loved all around the big American table. We make really good macaroni and cheese by doing right by the ingredients, our partners, and our consumers from farm to table. We're dedicated to sharing where our ingredients come from, how our food is made, and to being an honest partner in business and a positive force in the community. We are a people's food company. These are the principles to which we're pledged-with nourishment and community for all. For quick recipe ideas and more information about us, visit goodcitizens.com and follow us on Instagram @the_good_citizens.