Community Coffee Company Announces 2X Caffeine Single-Serve Coffee Line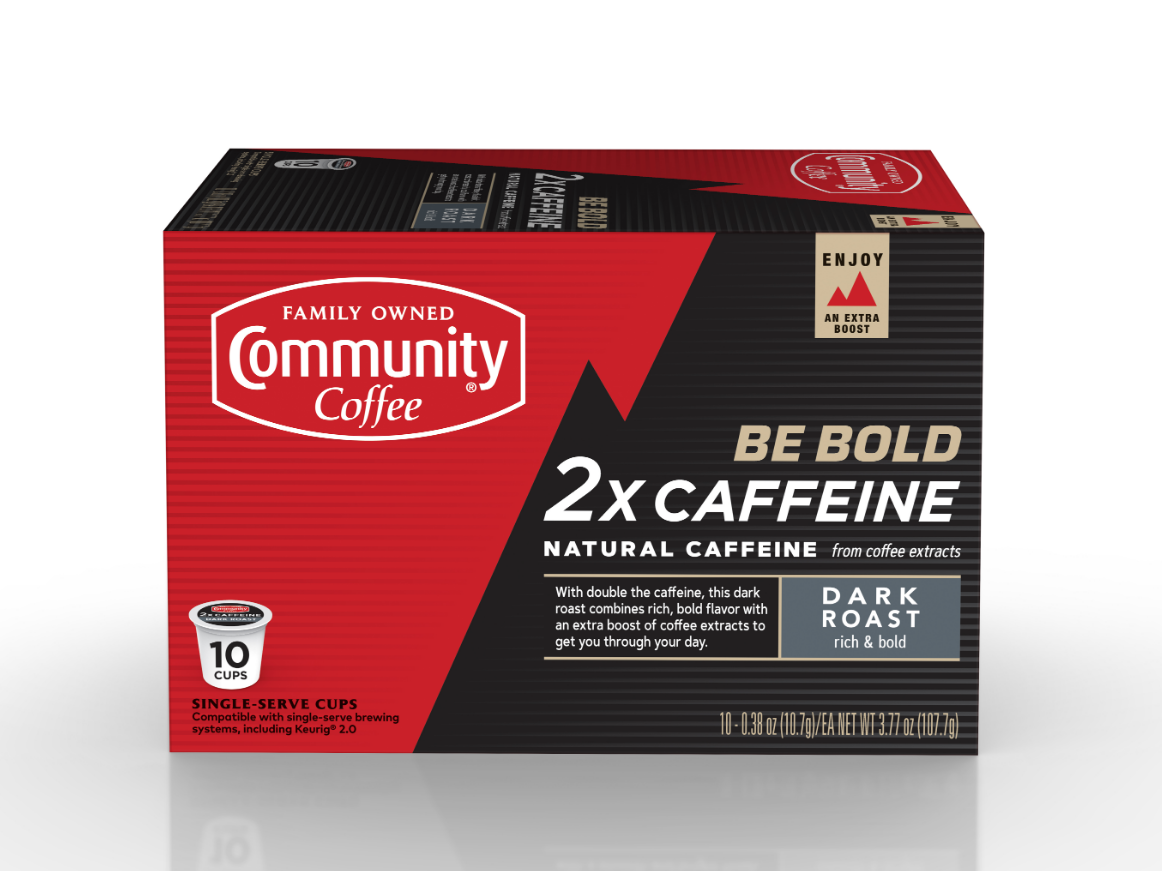 BATON ROUGE, La.— Community Coffee Company, the largest family-owned and operated retail coffee brand in the United States, is pleased to announce the launch of its new 2X Caffeine Single-Serve Coffee line.
"With the same great Community taste our customers know and love, Community 2X Caffeine coffee is the perfect pick-me up for those extra sleepy mornings or busy afternoons," says Jodi Conachen, senior manager of communications at Community Coffee Company. "We're excited to give our customers another way to customize their coffee experience."
Community 2X Caffeine Dark Roast and Community 2X Caffeine Medium Roast coffees can be purchased nationally online and in select U.S. markets across the South. To learn more and to purchase online, please visit CommunityCoffee.com.
About Community Coffee Company
Now in its centennial year, Community Coffee Company houses the largest family-owned and operated retail coffee brand in America and is celebrating 100 years of stories. Four generations of the Saurage family have operated the company since its founding in 1919. Community Coffee Company is an importer, roaster and distributor of high-quality premium coffees, using only 100 percent Arabica coffee beans, and teas. For additional information, visit CommunityCoffee.com or find the brand on Facebook and Twitter.