Chosen Foods to Launch Avocado Oil Sprays at Winter Fancy Food Show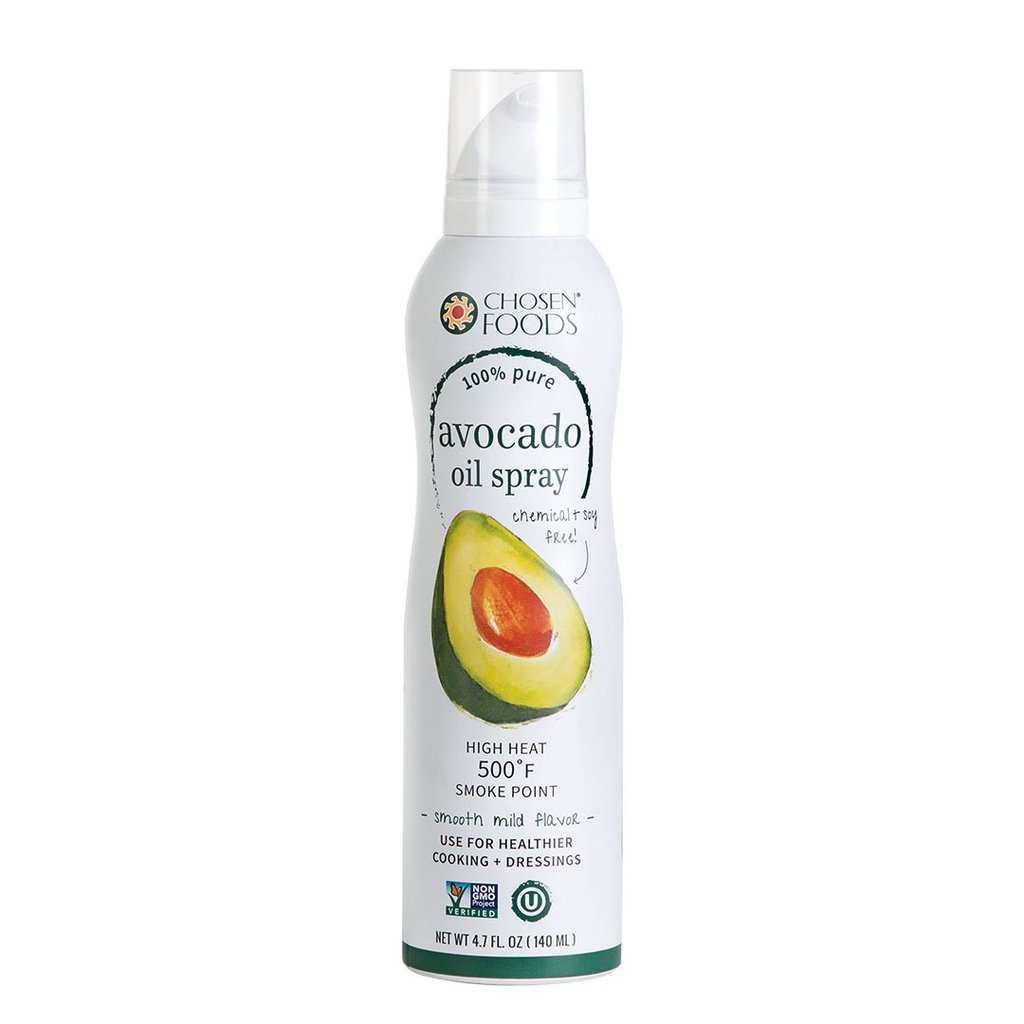 SAN FRANCISCO– Chosen Foods, the avocado-centric brand that delivers sustainably-sourced, clean nourishment while never sacrificing on great taste, will make its return to this year's Winter Fancy Food Show. The largest supplier of avocado oil in the world passionately works to provide consumers with an approachable avenue to incorporate ancient super foods into their diet. Chosen Foods will invite attendees to sample the brand's organic avocado oil sprays and its new infused-avocado oil sprays that will debut at the show at Booth #5035.
Chosen Foods, which creates products to share in the life-changing benefits of healthy cooking and clean eating, offers a variety of condiments and more with the base of its signature avocado hero ingredient. The San Diego-based company's portfolio includes oils, mayonnaise, sprays and dressings. At Winter Fancy Food, Chosen Foods will debut nine new infused flavors for its avocado oil spray. The new lineup of infused avocado oil sprays includes savory flavors such as Garlic, Chipotle, Citrus Pepper, Chili-Lime Ginger, Lemon Dill, Italian Herb and sweet varieties including Spiced Chai, Simply Cinnamon and Warm Gingerbread. Continuing its mission to create accessible and real food, Chosen Foods has also made recent reformulations to products including the newly sugar-free mayonnaise line and fully vegan salad dressings.
"With Chosen Foods' focus of the concept that food should nourish and sustain our bodies and while never using genetically modified ingredients, artificial colors, flavors or preservatives, we have created some exciting new items and reformulations to provide the benefits of the avocado to our consumers," said CEO of Chosen Foods Gabriel Perez Krieb. "We are thrilled to continue our partnership with the Specialty Food Association and Winter Fancy Foods to bring our avocado-inspired products to the largest specialty food and beverage trade show on the West Coast."
The Winter Fancy Food Show will be held from Jan. 13 – 15, 2019, at the Moscone Center, located at 747 Howard Street, San Francisco, CA 94101. For more information on Chosen Foods, please visit www.chosenfoods.com. For more information on the trade show, please visit www.specialtyfood.com.
About Chosen Foods

Chosen Foods is all in on the avocado and was founded on the belief that food should nourish and sustain our bodies, our lives and our communities. Developing food items with avocado oil as its hero ingredient, the company has produced more than 350 million avocados from its groves in Mexico. Headquartered in San Diego, the avocado-centric company launched its well-known avocado oil in 2013 and continues its mission to be organic when possible and provide consumers with healthy yet delightful food. From dressings and marinades to mayonnaise and oil sprays, the Southern California brand focuses on creating great tasting and accessible condiments to elevate cooking to be clean and pure. Chosen Foods is an active supporter of the non-GMO movement, and boasts the Non-GMO Project seal of approval on all of its products. Additionally, Chosen Foods builds collaborative partnerships with organizations that take a community-wide, sustainable approach to alleviating hunger. More information about Chosen Foods can be found at www.chosenfoods.com.