Catalina Crunch Launches Chocolate Banana Cereal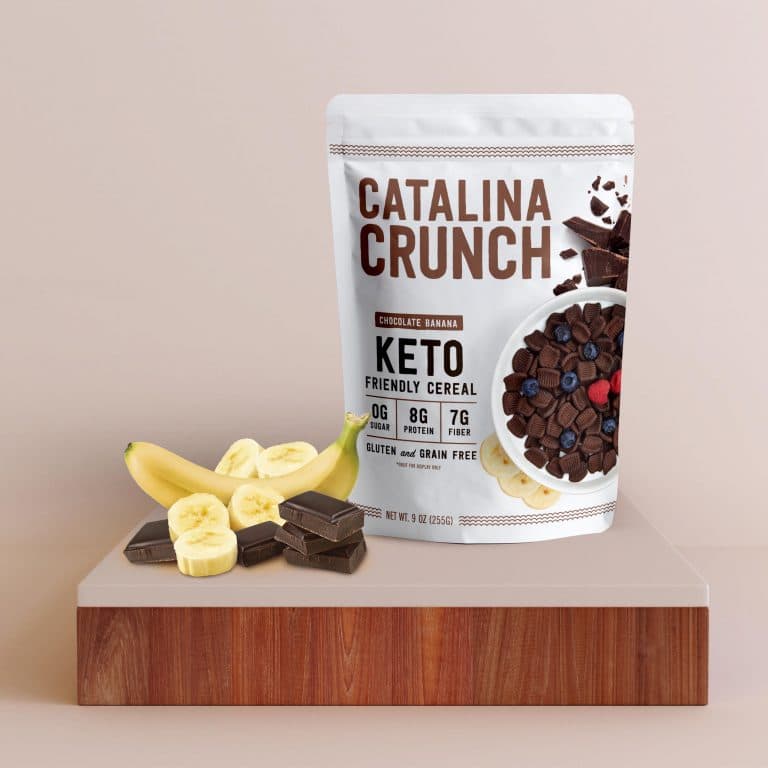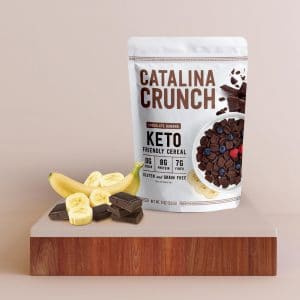 NEW YORK— Catalina Snacks, the better-for-you-foods brand beloved by the Keto community and anyone looking for a healthier take on their favorite morning fare, just expended their sugar-free cereal line with the new Chocolate Banana flavor. Chocolate chip banana bread must be one of the all-time favorite comfort foods, so how about mixing those flavors in a bowl of super-cereal? Featuring 10g of protein, no sugar, and only 12g of carbs per serving, Catalina Crunch Banana Chocolate cereal will not only satisfy the most discerning palates but also keep you full until next meal.
The cereal is now available online at https://us.catalinacrunch.com as a one-time purchase of four (4) nine (9) oz resealable pouches for $49, or a monthly subscription that also includes four (4) bags for $39, along with Catalina's other four flavors.
Brand is also currently inviting all fans to enter its online sweepstakes for a chance to win a 60-day supply of off its best-selling cereal. All interested simply need to enter with their email online at https://us.catalinacrunch.com
Offering the brand's signature sugar-free and low-carb promise, Chocolate Banana aims to continue revolutionizing the breakfast bowl. The ideal balance of real cocoa blended with a subtle, and natural banana flavor comes through each satisfying, crunchy bite of this cereal that you won't be able to get enough off. Just like all Catalina Crunch cereals, Chocolate Banana features a premium, curated all-natural ingredients, including plant-based fibers and absolutely no sugar added.
Catalina cereals are convenient, ready-to-eat with any milk of your choice, or as a no-guilt snack for you and your family anytime. Chocolate Banana is suitable for special diets such as Paleo or Keto and is diabetic and vegan-friendly. Bring some extra flavor and nutrients to your winter with this brand-new cereal that is sure to become a fan favorite.
Nutritional Values
One serving (1/2 cup, 26 grams):
Calories: 90
Calories from Fat: 35
Total Fat: 4 g
Saturated Fat: 0.5 g
Trans Fat: 0 g
Sodium: 140 mg
Total Carbohydrates: 12 g
Dietary Fiber: 6 g
Sugars: 0 g
Protein: 10 g
Premium Ingredients
Catalina flour (organic pea protein, potato fiber, corn fiber, chicory fiber, acacia fiber, guar gum), tapioca flour, organic sunflower oil, baking powder, sea salt, stevia, calcium carbonate, natural flavor, vitamin E
About Catalina Snacks 
Catalina Snacks is using breakthrough food science to make breakfast exciting again. The company that was founded in 2017 by Krishna Kaliannan is on a mission to prove that eating healthy can be convenient, fun, and also taste amazing. For more information, please visit https://us.catalinacrunch.com.
For More Information
https://us.catalinacrunch.com